Top 15 Classical Piano Songs For Beginners
If you like classical music, you're undoubtedly aware of the enthralling sensation you receive while listening to a classical piano piece. And, if you're anything like me, you may become so engrossed in the experience that you start "playing" on a mental piano. You never want this moment to end-the time when you and the music are one – because your fingers strike all the perfect notes and the melody they create is so wonderful. The recording, however, comes to an end, and you are thrust back into reality. What if I told you that your goal of playing these lovely tunes may come true even if you've never touched a piano before? All you'll need is some practice, patience, and, most importantly, the right instruction.
Let's go right to the topic now. The most essential thing to remember when starting out on the piano is to choose a starting point that is suitable for your ability level. This article contains a collection of simple classical piano tunes that will assist you in taking your initial steps into classical piano in a pleasant way. Here are top Classical piano songsfor beginners.
The first prelude and fugue in the first book of "The Well-Tempered Clavier," commonly known as the 48 Preludes and Fugues, is an excellent place to begin your piano adventure. Despite the fact that they were created as technical exercises, they are beautiful and sophisticated, allowing the performer to explore all aspects of the keyboard.
The C Major Prelude and Fugue are both gorgeous and simple to perform. The prelude is written in an ad hoc manner, with no particular structure in mind, with the goal of exploring a certain musical concept. This composition is popular among beginners due to its simple rhythms, hand coordination, key signature, and pleasing tone.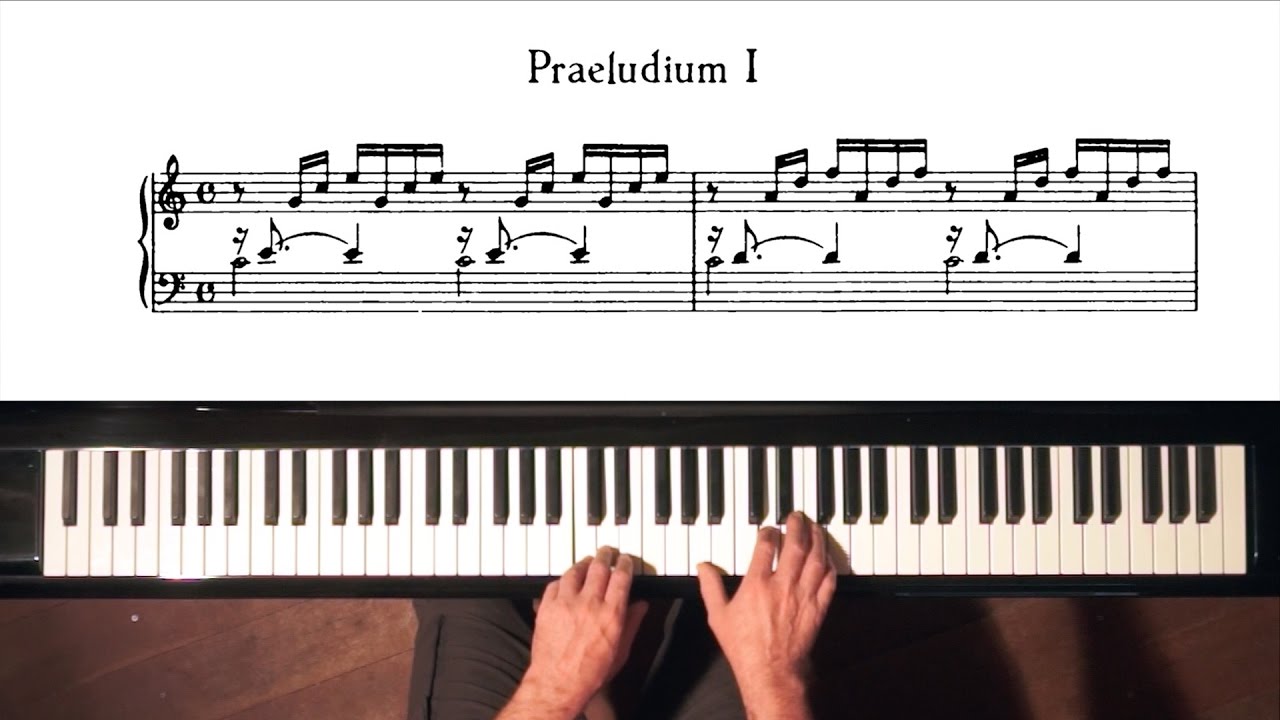 Bach Prelude and Fugue No.1 Well Tempered Clavier, Book 1 with Harmonic Pedal
Ludwig van Beethoven was a German composer and pianist who became a legendary figure in Western music. He is a pivotal figure in the transition from the Classical to the Romantic periods. He is also the "creator" of the idea of the artist, who, in order to accomplish his objective, transcends personal sorrow and separates himself from society, and therefore becomes a hero.
The Piano Sonata No. 14 in C-sharp Minor, Op. 27, No. 2 is known as Beethoven's Moonlight Sonata. It was first performed by the composer himself in 1802. The Moonlight Sonata gets its name from a review by the German Romantic poet Ludwig Rellstab, who compares the piece's opening movement to a boat drifting in the moonlight on Lake Lucerne in Switzerland.
The opening movement's pace is what makes the piece suitable for novices. It began with a triplet figuration in the right hand against each octave in the left hand, and was composed in C # minor in a modified sonata-allegro style.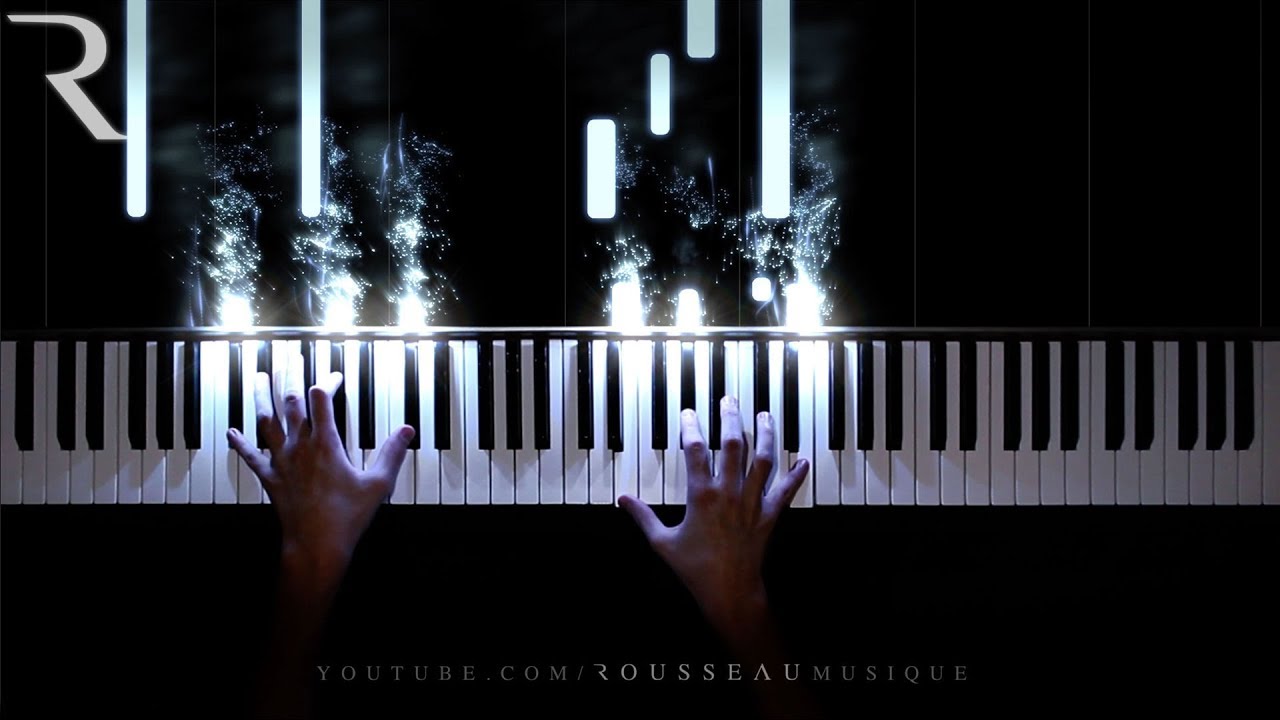 Beethoven - Moonlight Sonata (1st Movement)
Pachelbel was a major figure in late-eighteenth-century European Baroque music. He is best known today for his Canon in D, which was created for three violins and a ground bass and was originally composed for three violins and a ground bass (basso continuo). The poem was written between 1680 and 1690, although it was first published in the early twentieth century. Despite the fact that the canon was not written to be performed on the piano, this transcription effectively captures the melodic concept of the work.
A canon is a polyphonic musical composition in which multiple voices join in succession to perform the same theme. Three voices are included in Pachabel's canon. The basso continuo adds another voice to the mix. It differs from the other three in that it has its own melody and performs a separate part in the composition. Overall, this is one of my favorite beginning classical piano pieces, and I strongly advise you to try it!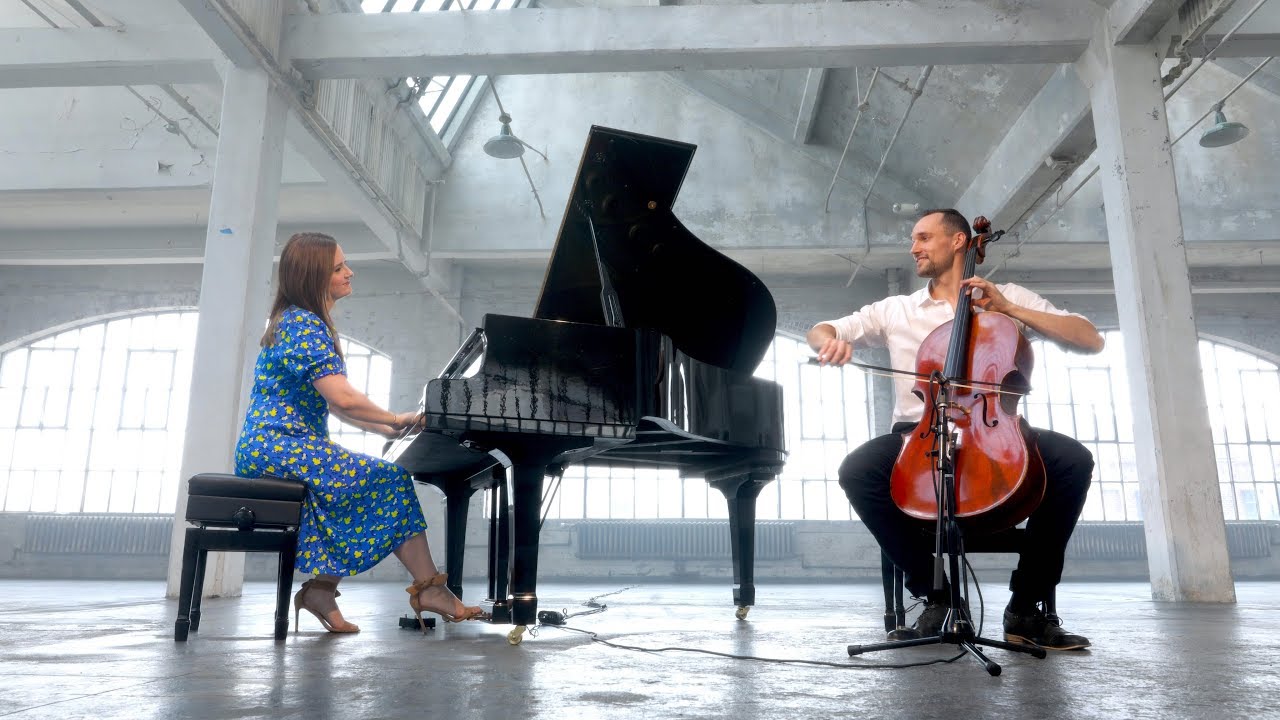 Canon in D (Pachelbel's Canon) - Cello & Piano [BEST WEDDING VERSION]
Let's be honest about this. Chopin's Nocturne isn't the simplest classical piano composition on the list, particularly if you're just getting started with the instrument. However, if you have enough drive, it is not only feasible, but also recommended, to begin with something that is not quite as simple, but still manageable. And Nocturne, Op.9 No. 2 is the ideal piece for the job.
Chopin's best-known Nocturne was composed in E-flat major when he was about 20 years old. The piece's form is extremely similar to that of a waltz, with 34 measures composed in 12/8 meter. It begins with a very quiet legato melody that is then repeated three times. Many ornamental tones and trills are used to vary each repeat.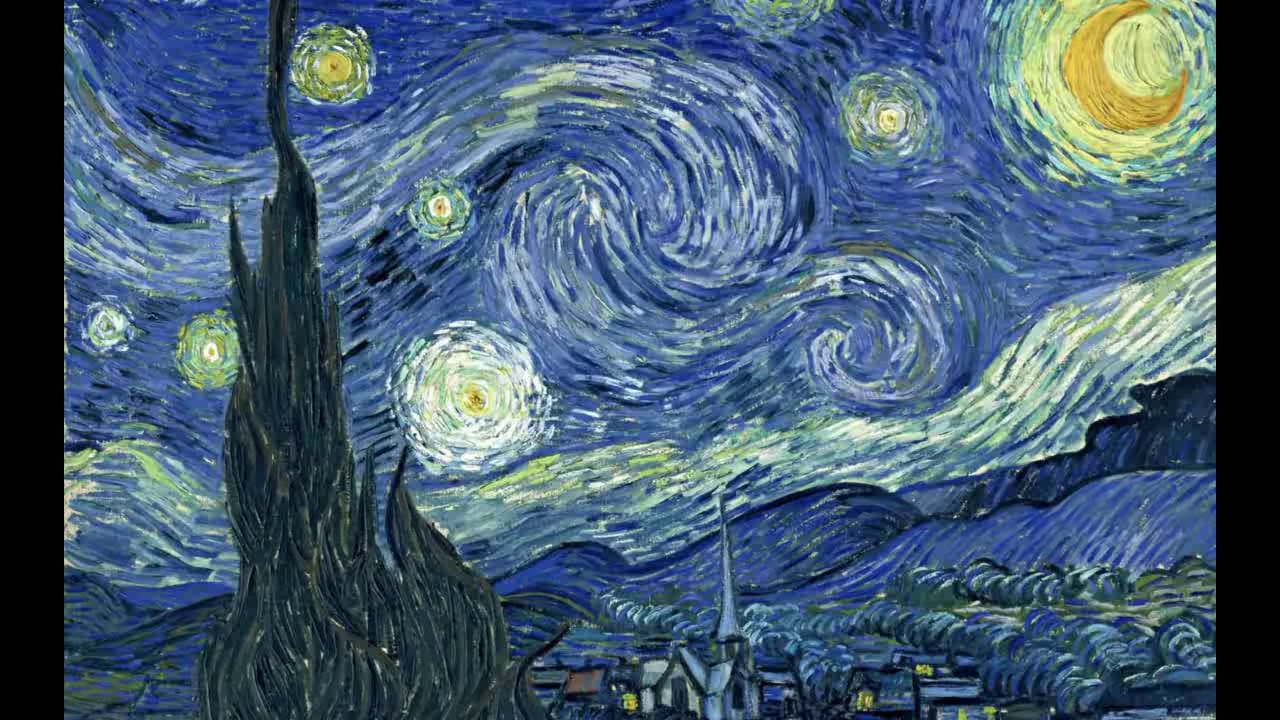 Chopin - Nocturne op.9 No.2
You may probably assume that no classical musician in the world is unable to perform this piece. Beethoven's "Für Elise," which is the byname for Bagatelle No. 25 in A minor, was written on April 27th, 1810.
In 1867, the score was released. That is precisely forty years after the composer's death in 1827. Ludwig Nohl, the piece's discoverer, says that the title of the original handwritten manuscript, which is now lost, was "Für Elise am 27 April."
The piece begins with a basic six-note motif. The basic beginning of the change between E and D sharp establishes the tone of the song. This leads to a straightforward resolution in C – A. This is one of my favorite simple classical piano tunes of all time.
This video is unavailable
Erik Satie composed three piano works called Gymnopédies. The composer is a strange character in French classical music, once describing himself as a "medieval musician who had strayed into the twentieth century by accident."
The basic and melancholy character of Gymnopédie No. 1 makes it ideal for beginning pianists. The composer's instructions state that the work should be performed in a "painful way." To accomplish that impression, the melody employs subtle intentional dissonances against the harmony, giving the song a piquant, melancholic tone. It begins with a few bars of a changing progression of two major seventh chords, one on the subdominant, G, and the other on the tonic, D.

Erik Satie - Gymnopédie No.1
You're undoubtedly familiar with this piece from your youth. This is the most well-known lullaby song today, and it is used by parents all over the globe to soothe their infants to sleep. It's hard to believe that the composer of this "children's" song was a significant player in 19th-century music, and that he is even referred to as the "last great composer in the Classical style" by some. Autumnal is a term used to describe Brahms' music. It's impassioned, yet it's also restrained, polished, and sad.
This is a really simple tune to learn, almost too simple, so if you want to start at the bottom and work your way up, this is the song for you. There are no complex chords or rhythms, and the music is sluggish.

Johannes Brahms - Lullaby
Edvard Grieg is regarded as Norway's finest composer. He is credited with placing Scandinavia on the musical map, together with Sibelius and Nielsen. Morning mood is a composition inspired by Norwegian folklore. Ibsen's Peer Gynt was initially written as a prose poem. However, when his work grew in popularity, the author decided to adapt it into a play in 1876.
Grieg, as a master of miniature, viewed the theatrical adaptation of the poem as a huge opportunity. He composed the music for the inaugural production, and the end result is somber, fascinating, and enigmatic. It's in the key of E, with a 6/8 time signature.
The composition's beautiful tone compensates for its simplicity, making it an ideal tune for any beginning pianist.
Chopin has written another lovely composition. Because the piano was his favorite instrument, it appears in all of the Polish composer's works. He was also attracted to many dance styles. Waltz No. 19 in A minor for solo piano is a great illustration of this. It is one of Chopin's shortest and most accessible works, providing any novice with the ideal chance to sample the composer's brilliance.
Deep sorrow pervades the work, which is punctuated by periods of great optimism and brief pleasure. It has two major themes: the first is a basic melody with a lot of ornamental embellishments that conveys a melancholy picture. The second theme is more upbeat, but there is still a touch of sorrow about it. Then, halfway through the piece, a joyous melody introduces a variation in A major. The composition concludes with the main theme and a coda.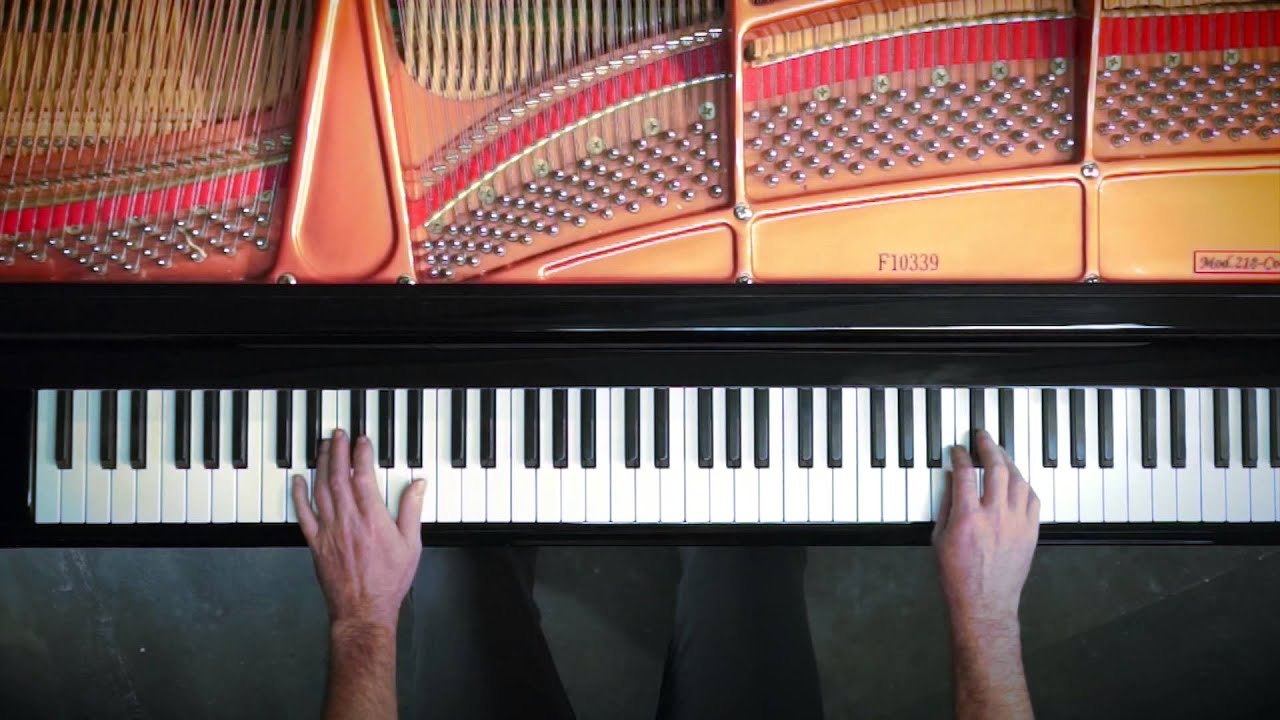 Chopin Waltz in A minor B.150 Opus Posth. P. Barton, FEURICH piano
Schumann draws us into a whimsical, contemplative, and grandiose mood rather than pulling the listener into the composer's mysterious inner world. No one else did a better job of capturing the pure spirit of early German Romantic writing than he did. The German composer, who was born on June 8, 1810, was the most elusive Romantic composer. He composed some of the best as well as some of the worst music of the period. He wrote music mostly during manic periods, indicating that he was suffering from bipolar illness.
The Chorale in G major was written for his three daughters in 1848 as part of his "Album for the Young." The album contains 43 short pieces, all of which are appropriate for beginners.

Robert SCHUMANN: Op. 68, No. 4 (Chorale)
"I am Russian in the most literal meaning of the word." -Tchaikovsky wrote this to Madame von Meck in a letter in 1878. The composer's style was one-of-a-kind, blending Russian folk melodies with Western European technique, grandeur with haunting beauty, and nationalism with his own personal goal.
The ballet "Swan Lake" by the Romantic composer had its initial disastrous debut in Moscow in 1877. After Tchaikovsky's death in 1895, it was reworked two years later. The ballet's "Dance of the Cygnets" is a lighthearted dance with a delightfully naive nature. The version most people are familiar with today is a modified version produced after Tchaikovsky's death for the second premiere. Now, the melody of this song is the most recognizable feature of the ballet. The composition's piano version is appropriate for any novice.
This video is unavailable
Chopin's name has now appeared on this list three times. We can't get enough of him since he composed so many lovely compositions that are very simple to perform. The Funeral March is the third movement of Chopin's second Sonata in B-flat minor, op. 35, which was first released in 1840. There are four movements in all the piece. This composition has become an iconic evocation of death due to its melancholy, dismal mood.
The movement starts with a repeated B that lasts almost three measures. It's followed by alternating B (no third) and G major chords that sound like a clanging funereal bell. This motif is repeated many times throughout the piece.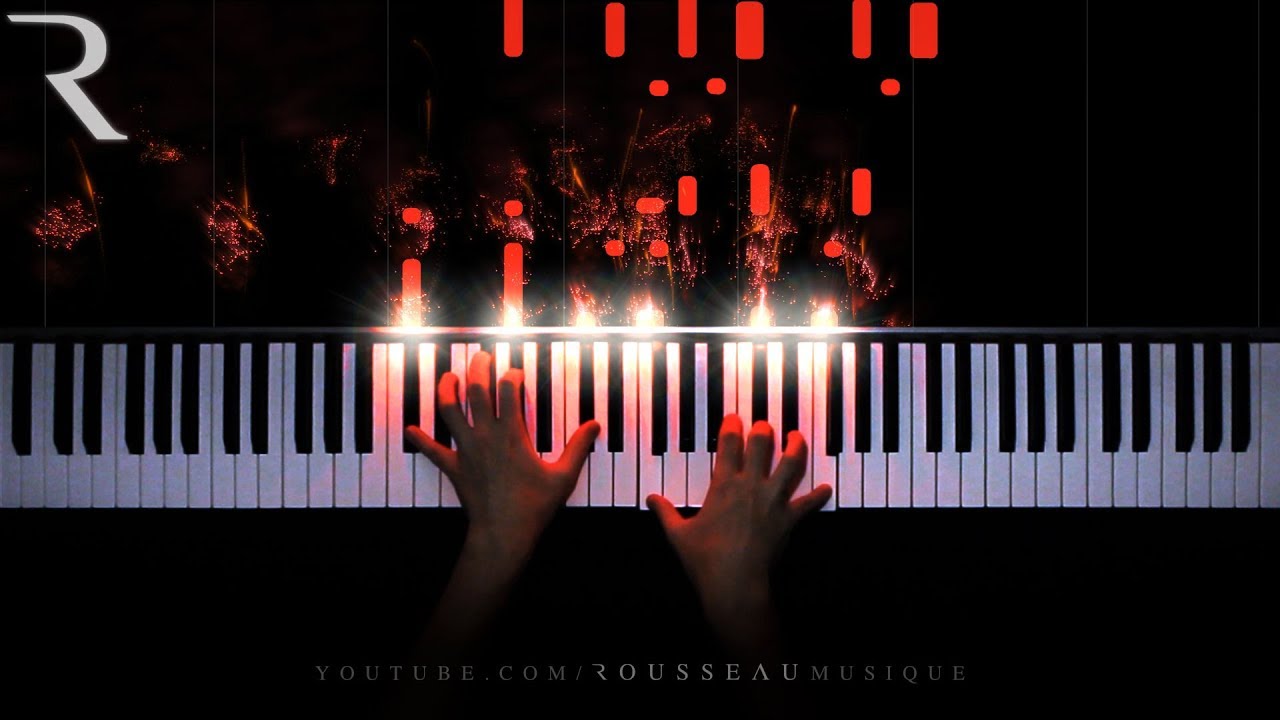 Chopin - Marche Funèbre (Funeral March)
Philip Glass is a minimalist composer and one of the original fathers of minimalism in contemporary classical music. Along with Steve Reich, his focus on repeating rhythms and changing layers distinguishes him as a distinctive character in twentieth-century music. The enormous output of the contemporary musical virtuoso, as well as the emotional range and poetry of his work, are what distinguishes him today.
Philip Glass composed the music for "Truman Sleeps" for the film The Truman Show (1998). At the same time, the piece is eerie, mysterious, and lovely. It is the ideal tune for any beginning pianist due to its repetition and simplicity. The composition has a classical and contemporary feel to it. It begins with an F minor chord sequence and then moves on to an A-flat major development.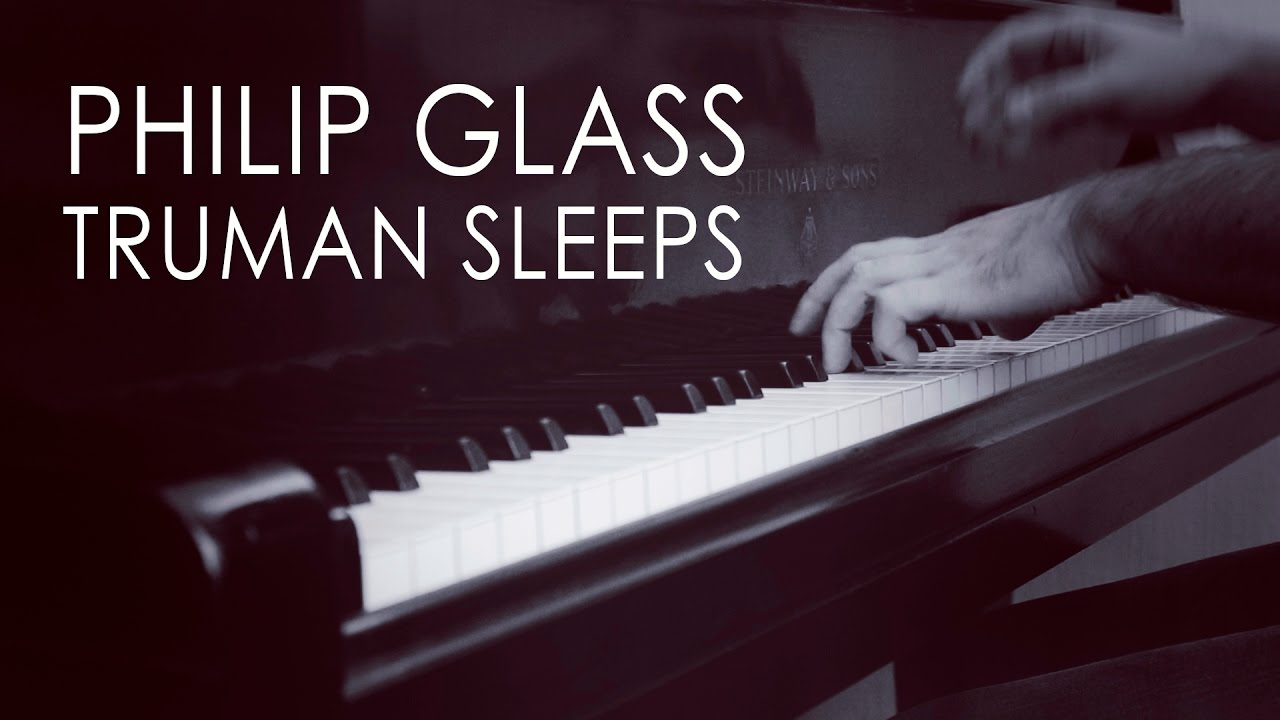 Philip Glass - Truman Sleeps (from The Truman Show)
George Gershwin, an American composer, was a pivotal figure in twentieth-century musical history. This should not, however, disguise the fact that he was primarily a songwriter. He would often create songs by capturing a four-minute chunk of a famous song with a predictable verse-and-chorus pattern. His first Broadway triumph came in 1919, and his first "classical" success came in 1924, thanks to his gifted manner of composing music.
Swanee is an excellent example of this kind of writing. The song was his first success, and it was covered by Al Jolson in 1920. It has a basic sound, but it's enhanced with a surprising number of unique, jazzy modulations. Irving Caesar wrote the words to the original song. Any novice would benefit from this work. The song is extremely catchy, with lovely harmonies, and it creates a light and happy mood.

George Gershwin Plays "Swanee"
Ludovico Maria Enrico Einaudi is an Italian composer who has written music for a number of films and television shows, including "This Is England," "The Intouchables," and "I'm Still Here."
The film "The Intouchables" has a soundtrack called Primavera. It's a simple and lovely calm. When you hear this piece, it seems like you're listening to an old tale that fills you with elegance and wisdom. It's ideal for beginners who wish to play something that sounds both traditional and contemporary.

Ludovico Einaudi - Primavera
Share:
Twitter

|
Facebook

|
Linkedin