Lydian Nadhaswaram: Winner of $1 Million Playing A 2 Piano Medley
Lydian Nadhaswaram is a young Tamil Nadu-based Indian musician. In 2019, he competed on CBS's The World's Best and won, receiving a $1 million prize. Lydian is the second child of Varshan Satish, a Tamil music director, and Jhansi. He began playing the drums at the age of two and taught himself to play the piano at the age of eight. Augustine Paul, the Music Director of the century-old Madras Musical Association Choir, was his teacher.
Lydian studied for four years at the KM Music Conservatory, a higher education school established by the AR Rahman Foundation in 2008.
Lydian made his debut as a film composer in September 2019 with the Indian Malayalam language fantasy film Barroz: Guardian of D'Gama's Treasure, directed by Mohanlal and starring himself. In the film Atkan Chatkan, he portrayed Guddu.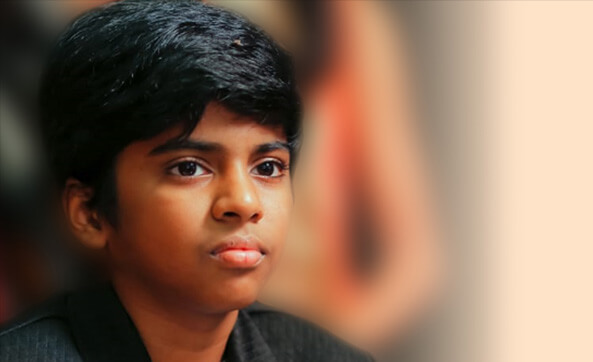 COPYRIGHT_MPP: Published on https://multiplayerpiano.com/lydian-nadhaswaram/ by - on 2021-08-01T20:08:28.688Z
Elon Musk, the SpaceX creator and tech entrepreneur, said a few months ago that his company's Starship spaceship might transport people to the moon's surface by 2023. He also said that he would bring eight artists onboard this spaceship. Lydian Nadhaswaram of Chennai aspires to be one of them once the plan is in place.
"Anything to do with space has always piqued my interest. In a phone call from Chennai, Lydian, 14 years old, says, "When the mission is feasible, I want to pack my piano, take it up there, and play the Moonlight Sonata."
Beethoven may not have given the name — Moonlight Sonata — to the piece (he called it Piano Sonata No 14 in C Minor, Quasi una Fantasia or almost a fantasy). Ludwig Rellstab, a German music critic and poet, coined the phrase after comparing the opening movement to the moonlight reflecting off Lake Lucerne. Lydian's lunar sojourn, on the other hand, would have made him proud. Lydian takes the quick arpeggios and transforms one of the most well-known piano compositions with a unique melody into a lasting tune when he plays it. He even tries to accompany his version of the Sonata with some drumming. It was also the performance that earned him the title of The World's Best champion on CBS earlier this year. Contestants came from 195 different nations to compete for the coveted position. The judges for the program are actress and producer Drew Barrymore, television personality Ru Paul, and singer and producer Faith Hill.
Lydian played at the National Centre for the Performing Arts in Mumbai on Saturday, which was also Mumbai Piano Day. He will perform with the Symphony Orchestra of India later this month, which will feature performances by renowned artists including Alexander Lazarev, one of Russia's foremost conductors; Simon O'Neill, one of the finest tenors on the international stage; and well-known pianists Barry Douglas and Roberto Prosseda, among others. There was a major issue with the name when Lydian was born to music composer Varshan Sathish and his wife Jhansi. Kalyani (also known as Yaman) was the couple's favorite raga, and they wanted the name to be inspired by the heptatonic evening raga. However, since Kalyani is a feminine name, they selected Lydian, which is derived from the Lydian mode, one of the seven musical modes. Nadhaswaram is a Carnatic traditional wind instrument whose name literally means "feeling produced by a musical note." Lydian Nadhaswaram was born as a result of the couple's decision.
Early on, the kid figured out the notes. When he was two, his elder sister saw him tapping in perfect time on the plastic toy drums. Lydian's musical abilities piqued their parents' attention, so she informed them. "When I was younger, my elder sister was studying to play the flute. As a result, I heard a lot of it at home. There were a lot of Ilayaraja songs playing in the home at the time. There was a lot of music playing, as well as a lot of musical instruments. Lydian, who can play 14 instruments, including drums, tabla, bass guitar, harp, and piano, adds, "I tried out everything I could put my hands on." Lydian picked up scales from his father and sister, as well as certain skills from YouTube tutorials. Soon after, recordings of him playing Chopin began to circulate on YouTube and Facebook.
When Lydian was eight years old, Sathish decided to send him to AR Rahman's KM Conservatory in Chennai for tabla lessons. Lydian was wandering the hallways of the Conservatory after a few days of studying when he came across Professor Surojeet Chatterjee's Russian piano studio and couldn't get the music out of his head. Russian piano instruction varies significantly from the more well-known British piano methods. The former turns the percussive piano sound into a flowing flow, similar to the sound of a voice or strings.
When Lydian heard a student perform Flight of the Bumblebee, an orchestral interlude composed by Nikolai Rimsky-Korsakov for his opera The Tale of Tsar Saltan in 1899, he was captivated. Lydian memorized the rendition after only one practice session, and he enrolled in the class. The work has been renowned for its frenetic speed for years, and learning it is a difficult job. Lydian performed the piece three times on The World's Best: at a normal pace, twice the normal speed, and twice the normal speed. Aside from astonishment and admiration, there was a standing ovation. It's all about practice, says the narrator. Every day, I practice for approximately five to six hours. There isn't a television in the home. So there's no distraction, "Lydian, who is homeschooled by his parents, explains. In terms of music, he is not limited to western classical; he is also trying to study jazz and plays tabla and mridangam on a daily basis. "Aside from becoming a concert pianist, I want to write for Hollywood in the future," he adds.
Lydian had begun to receive a flurry of concert invitations from all over the world even before winning the CBS show, based on discussions in music circles. Lydian was invited to Miami in 2017 to appear on NBC's Spanish-language TV program Siempre Nios. When he visited New York, he met John and Tina Novogratz, supporters of the city's burgeoning art scene. Lydian was ecstatic after hearing a performance on a Steinway, the granddaddy of the piano world, at their house. A Steinway grand piano is a magnificent instrument, but it is also quite costly. "When I come to Chennai, I'll give you a Steinway," John's brother Michael said after hearing Lydian play. Michael was true to his promise. A Steinway Model L arrived at Chennai airport on Lydian's birthday last year. Lydian is now practicing on this piano. "What distinguishes a Steinway from any other piano in the world is the tonal quality, tone, and key return," Lydian explains.
Lydian sounds much different on the phone than he did on The World's Best and in the subsequent interview with Ellen DeGeneras. Lydian's voice has become deeper as he has grown out of his childhood. Lydian enjoys singing, but the shift in his voice has become a source of concern for him. He adds, "I'll work on it, practice it, and make it into a singing voice." We're paying attention.
Lydian Nadhaswaram is an incredible young pianist from India. He is most remembered for his participation in the famous television program "World's Best," in which he placed first and won a staggering $1 million award.
The World's Best is a worldwide talent competition including performers from every genre conceivable. The first episode of the CBS-commissioned show aired on February 3rd of this year. With his amazing piano skills, Lydian would go on to become the inaugural winner of the talent competition.
Lydian was born to Varshan (father) and Jhansi (mother) in Chennai, Tamil Nadu, India (mother). Lydian studied for four years at the KM Music Conservatory, a higher education school established by the AR Rahman Foundation in 2008.
Before applying and being allowed to participate in the "World's Best" talent competition in 2019, he was taught by his father, Varshan Satish, a music director.
"This is honestly one of the greatest things I've ever seen live," James Corden wrote while presenting the program on his own Twitter account. Lydian was asked by The Ellen Program producers to be interviewed and perform in their competition after she won the CBS talent show.
Lydian said in an interview with Ellen DeGeneres that he practices for 5–6 hours each day, covering styles like Indian and classical jazz. Lydian played the piano blindfolded in front of a live studio audience after his interview.
Lydian revealed in September 2019 that he would be making his film composer debut in the film Guardian of D'Gama's Treasure, directed by Mohanlal and starring himself.

India's Lydian Nadhaswaram wins $1M Prize - The World's Best

7 years old musical maestro | Lydian Nadhaswaram | TEDxGateway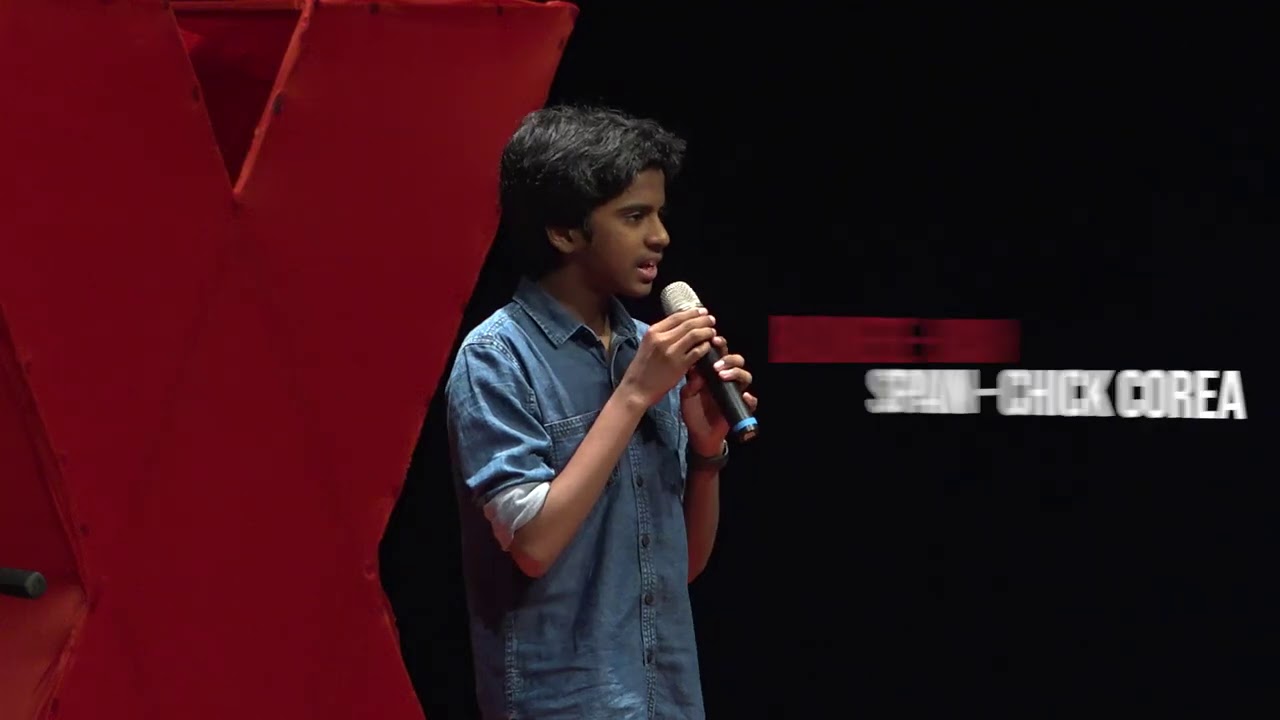 Becoming a prodigal piano maestro: a musical journey | Lydian Nadhaswaram | TEDxBITSHyderabad
Share:
Twitter

|
Facebook

|
Linkedin