Alfred Brendel: A Great Pianists of the 20th Century
Alfred BrendelKBE, an Austrian classical pianist, poet, novelist, composer, and the speaker was born on January 5, 1931. He is best known for his interpretations of Mozart, Schubert, Schoenberg, and Beethoven. Brendel was born into a non-musical household in Wiesenberg, Czechoslovakia (now Louná nad Desnou, Czech Republic). When Brendel was three years old, his family relocated to Zagreb, Yugoslavia (now Croatia), where he started piano lessons with Sofija Deeli at the age of six. He subsequently relocated to Graz, Austria, where he studied piano with Ludovica von Kaan and composition with Artur Michel at the Graz Conservatory. Brendel, at 14 years old, was sent back to Yugoslavia to build trenches towards the end of WWII.
Alfred brendel continued to create music after the war, as well as play the piano, write, and paint. He never received further official piano lessons, and beyond the age of 16, he was mainly self-taught, despite attending master courses with Edwin Fischer and Eduard Steuermann.
At the age of 17, Brendel performed his first public performance in Graz. It was titled "The Fugue in Piano Literature," and it featured fugal pieces by Johann Sebastian Bach, Johannes Brahms, and Franz Liszt, as well as a sonata by Brendel himself. He placed fourth in the Ferruccio Busoni Piano Competition in Bolzano, Italy, in 1949. He subsequently went on to travel across Europe and Latin America, gradually establishing his career and taking part in masterclasses with Paul Baumgartner, Eduard Steuermann, and Edwin Fischer.
He made his first solo album, Franz Liszt's Weihnachtsbaum, at the age of 21, the work's world premiere recording. Sergei Prokofiev's Piano Concerto No. 5 was his first concerto recording, done a few years before. He went on to record several other albums, including three full sets of Beethoven piano sonatas (one on Vox Records and two on Philips Records). He was the first pianist to record Beethoven's entire solo piano works. He has also recorded pieces by Liszt, Brahms (including concertos by Brahms), Robert Schumann, and Franz Schubert. Alfred Brendel's entire Mozart piano concertos, recorded with Sir Neville Marriner and the Academy of St Martin in the Fields and featured in the Philips 180 CD Complete Mozart Edition, are a significant collection. He hasn't recorded or played much of Frédéric Chopin's work, but it's not for a lack of love for the composer.
After Beethoven and Schubert, he believes Chopin's Preludes to be "the most beautiful accomplishment in piano music." Brendel recorded extensively for the Vox label, including the first of three full Beethoven sonata collections for them. His big break occurred after a Beethoven performance at London's Queen Elizabeth Hall, which prompted three major record companies to contact his agent the next day. He relocated to Hampstead, London, about this time, where he currently lives. Brendel has been recording for Philips Classics Records since the 1970s. Brendel has performed throughout Europe, the United States, South America, Japan, and Australia on many occasions. He was especially close to the Vienna and Berlin Philharmonic Orchestras, although he performed with all of the major orchestras in the United States and abroad regularly. Brendel was one of the few pianistswho could continue to fill big venues in later years after performing numerous Beethoven Sonata and Concerto cycles. He is only the third pianist to receive honorary membership in the Vienna Philharmonic (after Emil von Sauer and Wilhelm Backhaus), as well as the Hans von Bülow Medal from the Berlin Philharmonic.
The Daily Telegraph's Damian Thompson characterized his 1993 Beethoven: The Late Piano Sonatas (Philips Duo 438374) as "a more regal approach... peppered with elements of Brendel's odd, funny comedy."
Whereas classical.net's Robert Cummings said, "Richard Goode, Vladimir Ashkenazy, and the justly acclaimed Artur Schnabel are among the numerous great pianists who have recorded the Beethoven sonatas to critical acclaim. Brendel is unquestionably one of the finest Beethoven interpreters of all time, and this CD has him at his most enthralling. "
Brendel was a signatory to the "Appeal for the Establishment of a Parliamentary Assembly at the United Nations" in April 2007.
In 2009, Brendel was featured in the award-winning German-Austrian documentary Pianomania, directed by Lilian Franck and Robert Cibis, about a Steinway & Sons piano tuner. The film had its theatrical debut in North America, where it received excellent reviews from The New York Times, as well as Asia and Europe, and is now part of the Goethe collection.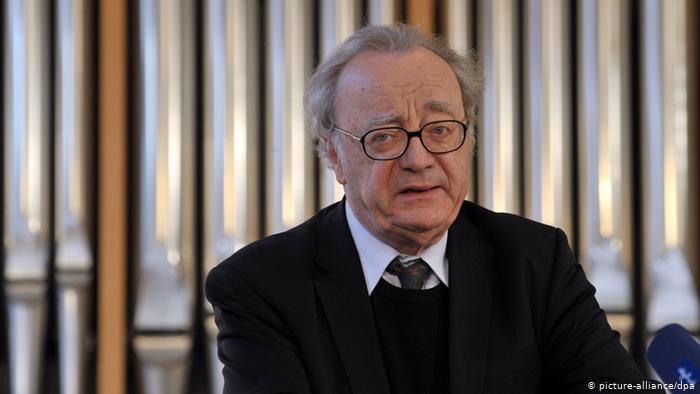 Brendel often played the music of Beethoven, Schubert, and Mozart was among the composers whose music Brendel often played. He has performed Arnold Schoenberg's Piano Concerto, which is one of the few 20th-century pieces he has performed. Due to arthritis, he ceased performing certain physically difficult works, like Beethoven's Hammerklavier Sonata, towards the conclusion of his performance career.
Despite his popularity and acclaim throughout his career, Brendel was known for his interpretive coldness. Music writer Michael Steinberg referred to him as "the new Schnabel," while New York Times critic Harold C. Schonberg said that certain reviewers and experts accused him of "pedanticism." Brendel's playing has been characterized as "intellectual," and he has said that the pianist's main responsibility is to follow the composer's intentions without strutting about or putting his own spin on the music: "I am accountable to the composer, and especially to the piece." Brendel credits pianists Alfred Cortot and Wilhelm Kempff, as well as conductors Bruno Walter and Wilhelm Furtwängler, for influencing his artistic growth, in addition to his mentor and instructor, Edwin Fischer.
Brendel has collaborated with a number of younger pianists, including Paul Lewis, Amandine Savary, Till Fellner, and Kit Armstrong. He has also participated in numerous Lieder recitals alongside Hermann Prey, Dietrich Fischer-Dieskau, and Matthias Goerne, and has played in concert and recorded with his son Adrian.
Brendel announced his retirement from the concert stage in November 2007 following a performance in Vienna on December 18, 2008, in which he performed as a soloist in Mozart's Piano Concerto No. 9 in E-flat, with the orchestra (the Vienna Philharmonic) directed by Sir Charles Mackerras. On February 20, 2008, he gave his last performance in New York at Carnegie Hall, performing pieces by Haydn, Mozart, Beethoven, and Schubert. He had performed at Carnegie Hall 81 times since his debut on January 21, 1973, and in 1983 he became only the second pianist to perform the complete cycle of Beethoven's piano sonatas there, a feat he repeated in 1993 (Artur Schnabel was the first in 1936; after Brendel, Maurizio Polliniperformed the cycle in 1995/1996, and Daniel Barenboimperformed it in 2003).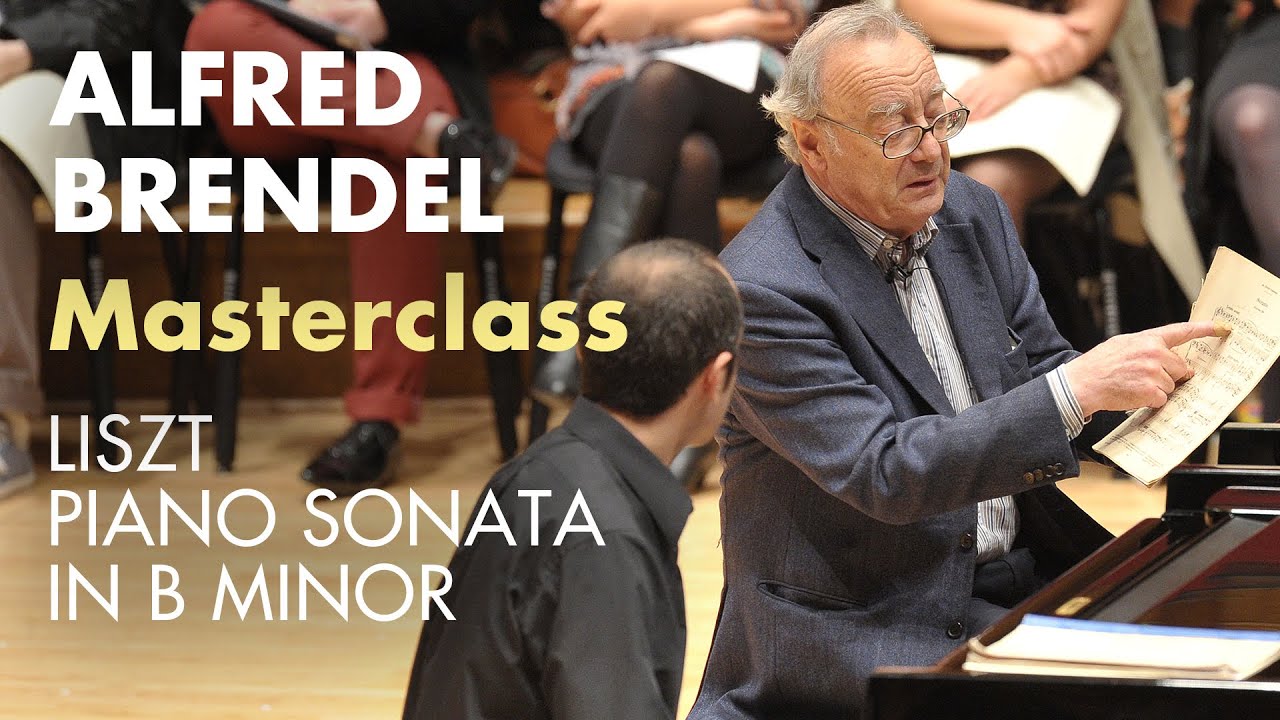 Piano masterclass on Liszt B minor sonata with Alfred Brendel at the Royal College of Music
Brendel has had two marriages. His first marriage, to Iris Heymann-Gonzala, lasted from 1960 to 1972, and they had a daughter, Doris, who is a progressive rock and pop-rock musician. Brendel married Irene Semler in 1975, and the pair had three children: Adrian, a cellist, and Katharina and Sophie, two girls.
Brendel was born on January 5, 1931, in the Czech Republic's northern Moravia region. On the Adriatic coast, in what is now Croatia, a kind of German, Austrian, Italian, and Slavic ancestry grew up. He attended school in Zagreb and studied at the Graz Conservatory before moving to Vienna in 1950 and then to London in 1970, where he has lived ever since.
Brendel once remarked, "I'm not someone who searches for or requires roots." "I want to be as international as possible," he says, "and I want to be a paying guest." Several honorary doctorates (from the universities of London, Oxford, and Yale), numerous prizes (including the Ernst von Siemens and Herbert von Karajan awards), and lifetime achievement awards at the MIDEM Classical Awards in Cannes, the Edison Awards in Holland, and Germany's ECHO Klassik in October 2016 were among the many accolades he received.
In 1989, he was given an Honorary KBE for his "great contributions to music in the United Kingdom." In 2004, he was awarded the Légion d'Honneur, and in 2007 he was awarded the highest rank in the German Federal Republic's Order of Merit.
Brendel has authored many poems and articles, as well as published books, including Music, Sense and Nonsense, which was released in September 2015.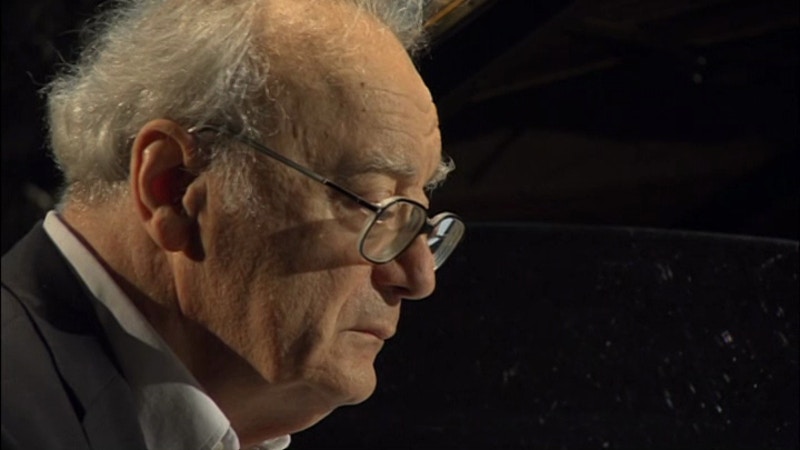 Throughout his long and illustrious career, reviewers lauded his playing style for its lightness and elegance. The "philosopher at the piano" – tall, gaunt, and wearing thick horn-rimmed spectacles — put himself at the service of the composer with minimum body language and humility. Despite this, he was "not a passive receiver of the composer's instructions," as London's The Guardian put it. "I frequently feel like a character actor," Brendel said in a 2002 interview with DW. The notes he played, which are preserved on record and CD, have left an indelible impact on generations of artists and music fans. Brendel used the phrase "music that is not performed, but appears to happen all by itself" to describe two artists he admired: his instructor, Edwin Fischer, and the conductor Wilhelm Furtwängler. That phrase may also be applied to his own vast collection of work, which spans 114 CD releases. He was and continues to be an artist with a broad repertoire, even though he has his favorites.
In the 1960s, he became the first pianist to record Ludwig von Beethoven's entire works. According to one critic, the set still contains "some of the finest Beethoven ever recorded." Speaking about how he commemorated his beloved composer's 250th centenary last year, which was largely overshadowed by the pandemic, he told the NDR that he discovered several rarely performed works, such as the oratorio "Christ on the Mount of Olives."
Brendel focused on fewer composers in later years, telling DW in 2002, "If you play the right pieces, the ones worth spending a life with, they become sources of strength that always radiate new energy and regenerate the performer's powers." Brendel also finds strength and creativityin things other than music. He once remarked, "I've always had a desire not just to read but also to write." "I used to paint when I was younger, but now I believe visual perception to be more essential, so I visit museums, exhibits, the movies, and the theater."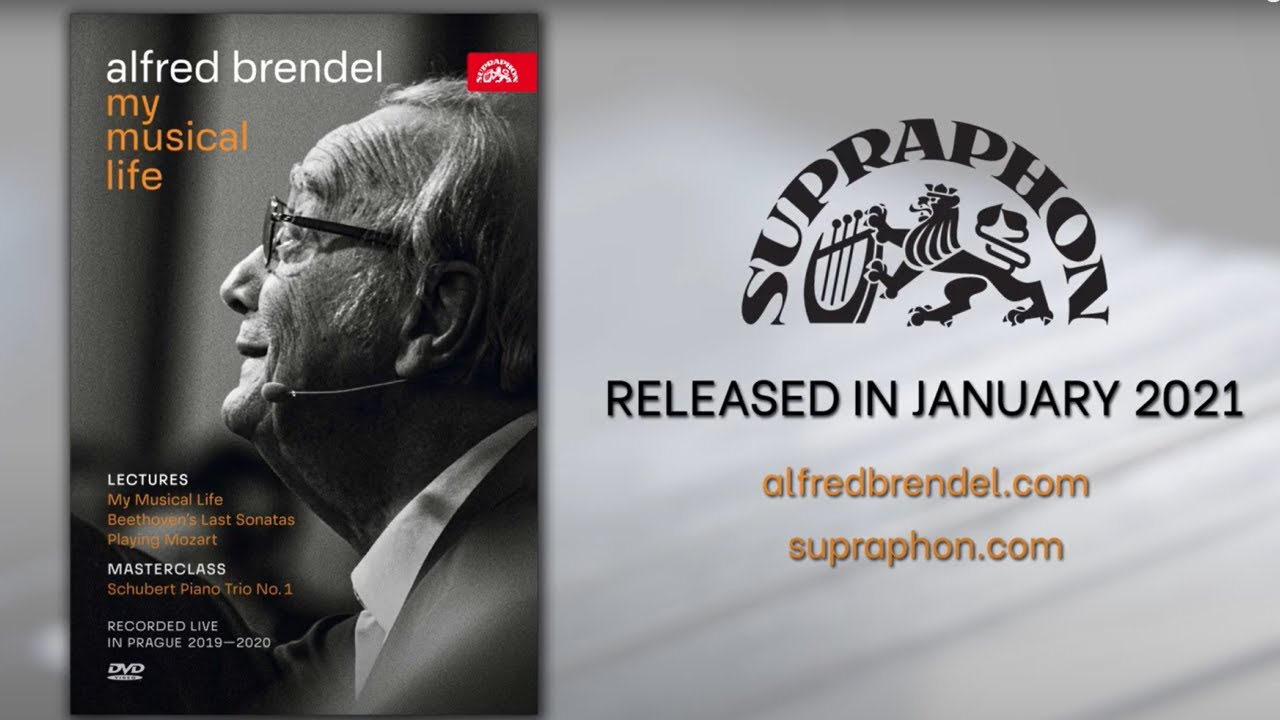 Alfred Brendel - My Musical Life (teaser)
Share:
Twitter

|
Facebook

|
Linkedin