Johann Pachelbel Biography, Career & Works
Johann Pachelbel, often known as Bachelbel, was a German composer, organist, and instructor who helped to establish the South German organ schools. His contributions to the development of the chorale prelude and fugue have won him a position among the most significant composers of the middle Baroque period.
During his lifetime, Pachelbel's music was very popular; he had a large number of students, and his music became a model for composers in southern and central Germany. Pachelbel's Canon in D, as well as the Chaconne in F minor, the Toccata in E minor for organ, and the Hexachordum Apollinis, a series of keyboard variations, are among his most well-known works today.
Southern German composers like Johann Jakob Froberger and Johann Caspar Kerll, Italians like Girolamo Frescobaldi and Alessandro Poglietti, French composers, and Nuremberg tradition composers inspired him. He favored a clear, simple contrapuntal approach with a strong melodic and harmonic focus. Pachelbel's work is less virtuoso and harmonically daring than Dieterich Buxtehude's, but, like Buxtehude, he experimented with various ensembles and instrumental combinations in his chamber music and, most significantly, in his vocal music, which has a lot of instrumentation. Johann Pachelbel experimented with a variety of variation forms and related methods, which may be found in a wide range of works, from religious concertos to harpsichord suites.
In 1672, Prentz moved to Eichstätt. In any case, by 1673, Pachelbel was living in Vienna, where he worked as a deputy organist at Saint Stephen's Cathedral. Vienna, at the time, was the cultural capital of the enormous Habsburg empire, and its musical preferences were mainly Italian. There were a number of well-known cosmopolitan composers. Many of them contributed to the interchange of musical traditions throughout Europe. Johann Jakob Froberger, in particular, was the court organist in Vienna until 1657, when he was replaced by Alessandro Poglietti. Johann Caspar Kerll, most notably, went to Vienna in 1673.
He may have known or perhaps tutored Johann Pachelbel when he was there, since his music has elements of Kerll's style. Pachelbel studied the music of Catholic composers from southern Germany and Italy for five years in Vienna. In some ways, Johann Pachelbel is comparable to Haydn, who, as a young man, worked as a professional musician at the Stephansdom and was exposed to the music of the time's prominent composers. Despite being a Lutheran, he was inspired by Catholic music in his compositions. Pachelbel went to Eisenach in 1677, where he worked as a court organist for Johann Georg I, Duke of Saxe-Eisenach, under Kapellmeister Daniel Eberlin (also a Nuremberg native). In Eisenach (J. S. Bach's father, Johann Ambrosius Bach's hometown), he met members of the Bach family and became a close friend and teacher to Johann Ambrosius' children. Pachelbel, on the other hand, only stayed in Eisenach for a year. Johann Georg's brother, Bernhard II, Duke of Saxe-Jena, died in 1678, and court musicians were severely restricted during the mourning time.
Pachelbel was unable to find work. He asked Eberlin for a letter of recommendation, which he provided, praising Pachelbel as a "perfect and rare virtuoso" – einem perfekten und raren Virtuosen. Pachelbel departed Eisenach on May 18, 1678, with this document. Pachelbel succeeded Johann Effler (c. 1640–1711; Effler subsequently preceded Johann Sebastian Bach in Weimar) as organist of the Predigerkirche in Erfurt in June 1678. Pachelbel maintained his connection with the Bach family in Erfurt (where almost all organists would eventually be referred to as "Bachs"). Pachelbel was godfather to Johann Ambrosius' daughter Johanna Juditha, trained Johann Sebastian's oldest brother Johann Christoph Bach (1671–1721), and resided in Johann Christian Bach's (1640–1682) home. Pachelbel stayed in Erfurt for 12 years, during which time he established himself as one of the top German organ composers of the period.
Because Pachelbel's contract expressly obliged him to write preludes for church services, the chorale prelude became one of his most recognizable Erfurt era productions. His responsibilities also included organ maintenance and, more significantly, the composition of a large-scale piece every year to show his development as a composer and organist, since each year's work had to be better than the previous year's.
Johann Pachelbel's Erfurt landlord, Johann Christian Bach (1640–1682), died in 1682. Pachelbel bought Johann Christian's widow's home (named Zur Silbernen Tasche, now Junkersand 1) in June 1684. In 1686, he accepted a job as organist at Sondershausen's St. Trinitatis church (Trinitatiskirche). Pachelbel welcomed the invitation at first, but had to decline the offer after a lengthy series of discussions, according to a preserved letter: it seems that he was obliged to confer with Erfurt's elders and church officials before accepting any employment offers. Pachelbel was given a raise and remained in the city for four more years, so the issue seems to have been handled discreetly and without damage to his reputation.
During his time in Erfurt, Pachelbel was married twice. On October 25, 1681, he married Barbara Gabler, the daughter of Erfurt's Stadt-Major. The wedding took place at the bride's father's home. Unfortunately, Barbara and their only son perished in a plague in October 1683. This incident most likely inspired Pachelbel's first published composition, a series of chorale variations called Musicalische Sterbens-Gedancken ("Musical Thoughts on Death," Erfurt, 1683).
Johann Pachelbel married Judith Drommer (Trummert), the daughter of a coppersmith, on August 24, 1684, ten months later. They have two girls and five boys. Two of Wilhelm Hieronymus Pachelbel's sons, Charles Theodore Pachelbel and Wilhelm Hieronymus Pachelbel, also became organ composers; the latter went to the American colonies in 1734. Johann Michael, another son, studied instrument making at Nuremberg and went to London and Jamaica. Amalia Pachelbel, one of the daughters, became a well-known painter and engraver.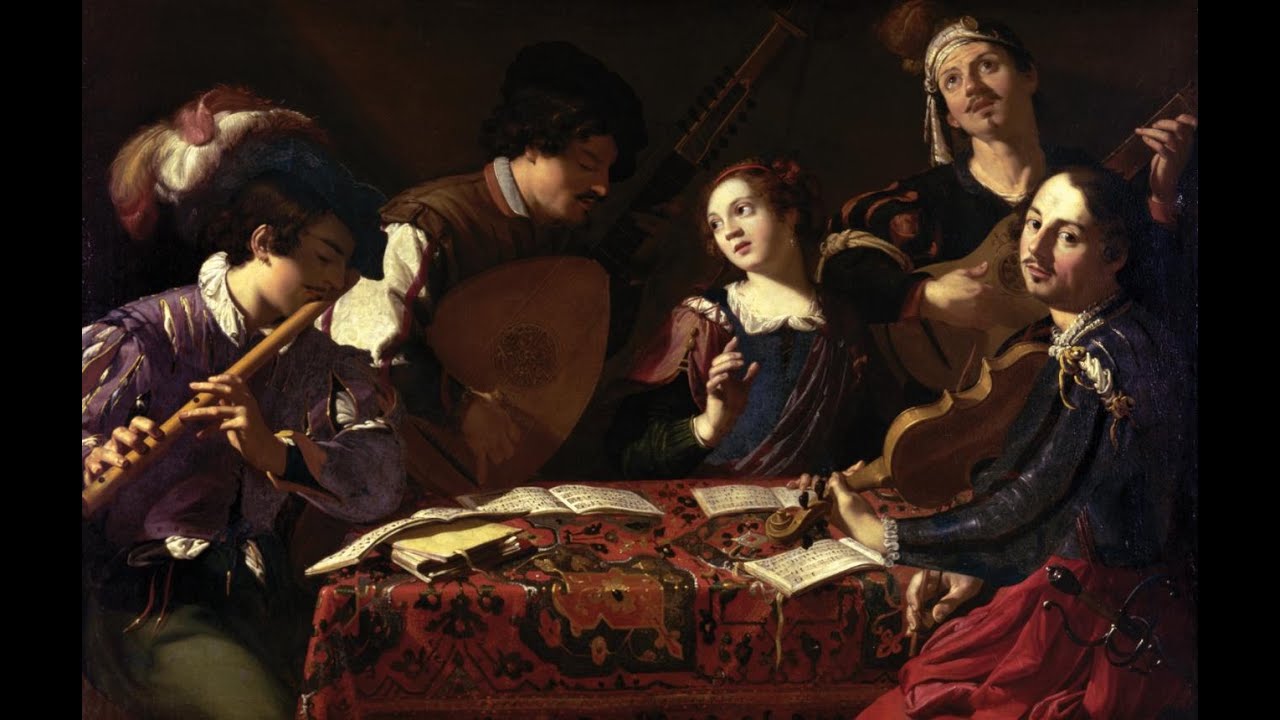 Johann Pachelbel - Canon in D Major
Johann Pachelbel was one of the final middle Baroque composers, and he had little effect on the renowned late Baroque composers like George Frideric Handel, Domenico Scarlatti, and Georg Philipp Telemann. Although Johann Sebastian Bach was tutored by his older brother Johann Christoph Bach, who studied under Pachelbel, the style of northern German composers like Georg Böhm, Dieterich Buxtehude, and Johann Adam Reincken had a greater role in J.S. Bach's early chorales and chorale variations.
Pachelbel was the last major Nuremberg composer, as well as the last significant southern German composer. Johann Christoph Bach, Johann Heinrich Buttstett, Andreas Nicolaus Vetter, and two of Pachelbel's sons, Wilhelm Hieronymus and Charles Theodore, were among Pachelbel's students. Pachelbel impacted the American church music of the time, although indirectly and to a limited extent, since he was one of the first European composers to settle in the American colonies. Johann Gottfried Walther, a composer, musicologist, and writer, is perhaps the most well-known of the composers inspired by Pachelbel; in Mattheson's Grundlage einer Ehrenpforte, he is referred to as the "second Pachelbel."
The bulk of Baroque and pre-Baroque composers were practically forgotten as the Baroque style fell out of favor in the 18th century. Pachelbel's work was known and sometimes played by local organists in Nuremberg and Erfurt, but the general public, as well as the majority of composers and performers, paid little attention to him and his contemporaries. Many of Pachelbel's organ pieces were published in the first half of the nineteenth century, and many musicologists began to see him as a significant composer, especially Philipp Spitta, who was one of the first to trace Pachelbel's significance in the evolution of Baroque keyboard music.
Much of Pachelbel's work was published in the Denkmäler der Tonkunst in sterreich series in the early twentieth century, but it was not until the middle of the twentieth century, with the rise of interest in early Baroque music and the advent of historically-informed performance practice and associated research, that Pachelbel's works began to be studied extensively and performed more frequently. During the 1970s, Pachelbel's Canon, a piece of chamber music for three violins and basso continuo that was initially coupled with a gigue in the same key, saw a rise in popularity. This is owing to Jean-François Paillard's 1968 recording, which made it a globally known cultural artifact. Its popularity was boosted when it was chosen as the theme song for the 1980 movie Ordinary People. It became popular for usage at weddings, rivaling Wagner's Bridal Chorus, as one of the most well-known and well-known Baroque works. The Canon's chord progression has been extensively utilized in mainstream music in the twentieth and twenty-first centuries, despite its centuries-old history. It's been dubbed "pop music's godfather."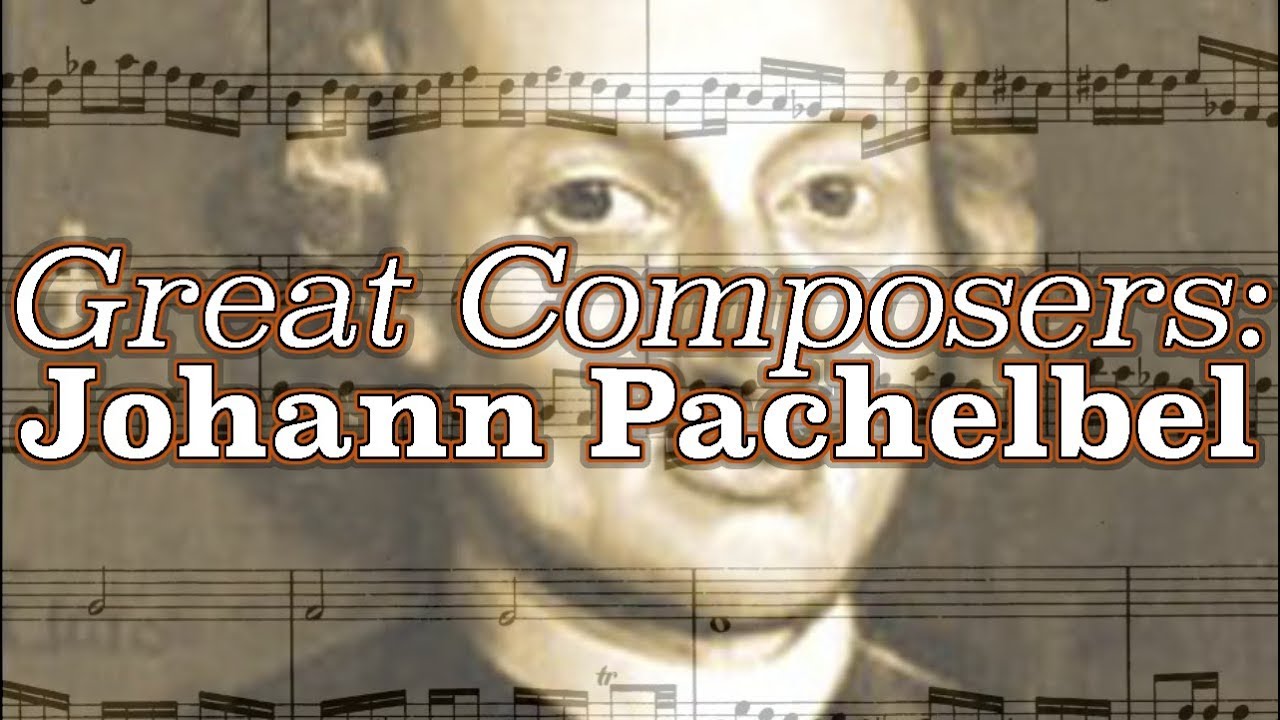 Great Composers: Johann Pachelbel
Johann Pachelbel was primarily known as an organ composer during his lifetime. He composed almost 200 works for the instrument, both religious and secular, and he experimented with most of the genres available at the time. Pachelbel was also a prolific vocal music composer, with over a hundred compositions surviving, including approximately 40 large-scale works. Pachelbel wrote just a few chamber music works, but he may have written many more while working as a court musician in Eisenach and Stuttgart.
There are many significant sources for Pachelbel's music, but none are as valuable as the Oldham manuscript for Louis Couperin. Several manuscripts lost before and during World War II but partially available as microfilms of the Winterthur collection, a two-volume manuscript in the Oxford Bodleian Library that is a major source for Pachelbel's late work, and the first part of the Tabulaturbuch (1692, currently at the Biblioteka Jagielloska in Krak) are among the more significant materials. Although the Neumeister Collection and the so-called Weimar tablature of 1704 include no works that can be definitely attributed to Pachelbel, they offer important information about his school.
Pachelbel's works do not yet have a uniform numbering system. Antoine Bouchard (POP numbers, organ works only), Jean M. Perreault (P numbers, currently the most complete catalogue; organized alphabetically), Hideo Tsukamoto (T numbers, L for lost works; organized thematically), and Kathryn Jane Welter (T numbers, L for lost works; organized thematically) are among the catalogues used (PC numbers).
Share:
Twitter

|
Facebook

|
Linkedin