Lennie Tristano Biography, Music Career & Personal Life
Leonard Joseph Tristanowas an American jazz pianist, composer, arranger, and instructor of jazz improvisation who lived from March 1919 until November 18, 1978.
Before coming to New York City in 1946, Tristano earned bachelor's and master's degrees in music in Chicago. He performed with renowned bebop artists and established his small ensembles, which quickly demonstrated some of his early concerns, including contrapuntal instrument interaction, harmonic flexibility, and rhythmic intricacy. In 1949, his quintet recorded the first free-form group improvisations. Tristano's innovations continued in 1951 with the first overdubbed, improvisational jazz recordings, and two years later with an atonal improvised solo piano work focused on motifs rather than harmonies. Throughout the 1960s, he experimented with polyrhythms and chromaticism, although he was seldom recorded.
Lennie Tristano began teaching music, particularly improvisation, in the early 1940s, and by the mid-1950s, he had shifted his focus to teaching rather than playing. When he first started teaching, he did it in a systematic and disciplined way, which was uncommon in jazz instruction at the time. Through his pupils, notably saxophonists Lee Konitz and Warne Marsh, he had an impact on jazz over three decades.
Tristano is regarded as a musician by a variety of musicians and reviewers. Some criticize his playing as chilly, implying that his ideas had little effect; othersargue that he remains underappreciated because critics found him difficult to classify and because he refused to commercialize.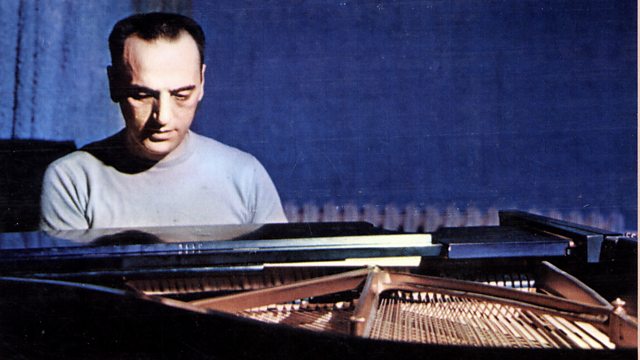 Lenni Tristano was born on March 19, 1919, in Chicago. Rose Tristano (née Malano), his mother, was also born in Chicago. Michael Joseph Tristano, his father, was born in Italy and immigrated to the United States as a youngster. Lennie was the youngest of four siblings.
Lennie began playing the family's player piano when he was two or three years old.
When he was eight years old, he began taking classical piano lessons, but subsequently said that they hampered rather than aided his growth. He was born with poor vision, perhaps as a result of his mother's exposure to the 1918–19 flu pandemic while pregnant. A case of measles when he was six years old may have aggravated his condition, and by the age of nine or ten, he was completely blind from glaucoma. He attended regular public schools until 1928, when he transferred to the Illinois School for the Blind in Jacksonville for a decade. He used to play a variety of instruments at school, including saxophones, trumpets, guitars, and drums. He had his first job playing clarinet in a brothel when he was eleven years old.
Lennie Tristano attended the American Conservatory of Music in Chicago from 1938 to 1941 for a bachelor's degree in music performance and remained for another two years for additional studies, but he departed before finishing his master's degree. Tristano was helped by one of his aunts, who took notes for him at university.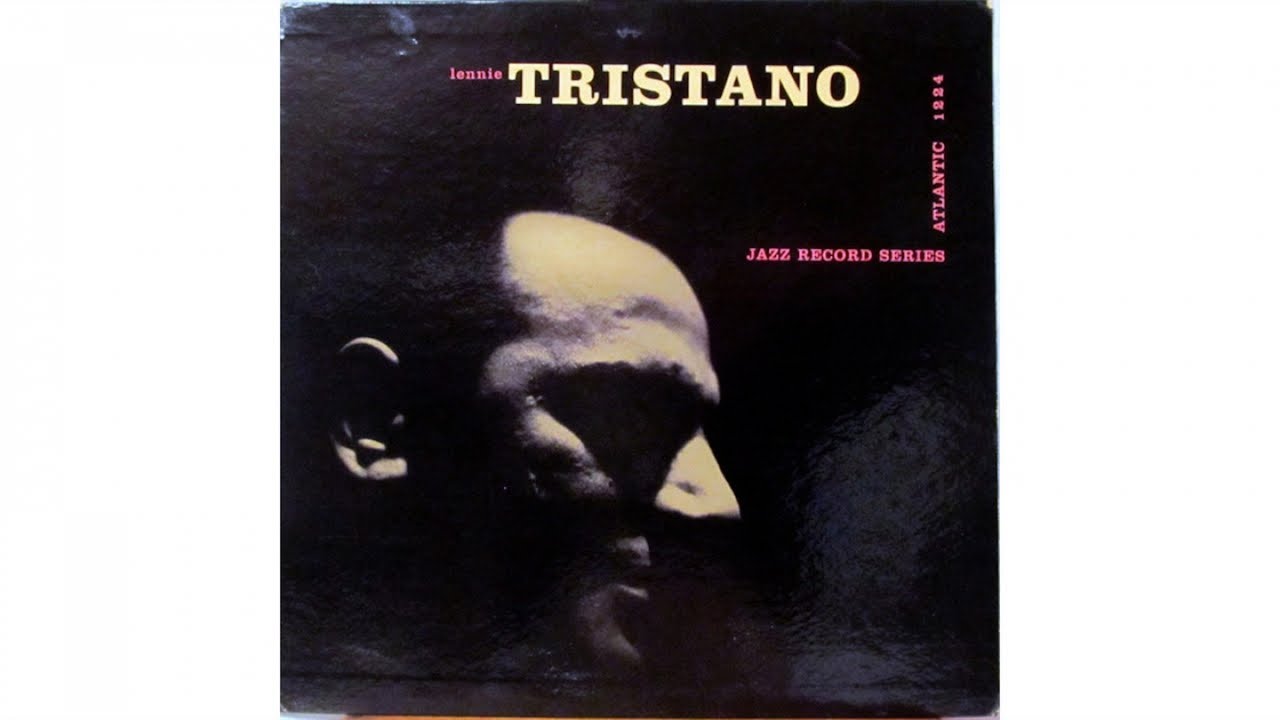 Lennie Tristano - Lennie Tristano (1956) - [Historic Jazz Music]
Tristano played tenor saxophone and keyboard for a variety of gigs in the early 1940s, including in a rumba ensemble. Around the same period, he started offering individual music lessons, notably to saxophonist Lee Konitz. Lennie Tristano also taught at the Axel Christensen School of Popular Music from 1943 until 1945. He initially gained press attention for his piano playing in early 1944, when he was included in Metronome's review of Chicago music from that year, and again in Down Beat in 1945.
Tristano's playing on these recordings "is distinguished by his extended harmonies, rapid single-line runs, and block chords," as he recorded with several members of Woody Herman's band in 1945. In the same year, he recorded solo piano works. In 1945, Tristano married Judy Moore, a pianist who sang to his piano accompaniment in Chicago in the mid-1940s. Tristano's love of jazz prompted him to go to New York City in 1946.
He stayed in Freeport, Long Island, as a prelude to relocating there, where he performed at a dinner with Arnold Fishkind (bass) and Billy Bauer (drums) (guitar). This trio was recorded in 1946–47, with a variety of bassists replacing Fishkind. The uniqueness of the piano–guitar counterpoint and the trio's approach to harmony were praised by critics at the time. In terms of harmonic flexibility and rhythmic intricacy, Gunther Schuller subsequently characterized one of their records as "too much ahead of its time."
In 1947, Lennie Tristano met musician Charlie Parker. Later that year, they performed in ensembles with bebop musicians Dizzy Gillespie and Max Roach for radio broadcasts. Parker liked the pianist's performance, in part because it was different from what he was used to and did not imitate the saxophonist's style. In 1948, Tristano reduced his club appearances and expanded his regular band to a quintet by adding Konitz and a drummer. The first sides for the New Jazz label, which eventually became Prestige Records, were recorded by this ensemble. Warne Marsh, another of Tristano's saxophone students, joined the ensemble later that year.
In 1949, Tristano's band participated in two important recording sessions. The sextet recorded unique songsbased on common harmonies, including "Wow" and "Crosscurrent," with critics praising the linearity of the playing and its departure from bebop. The other players recorded the first free improvisations by a group-"Intuition" and "Digression" — without a drummer. The order in which the players would participate in the group performance, as well as the approximate timing of their entries, were planned for these songs, but nothing else – harmony, key, time signature, pace, melody, or rhythm – was planned. Instead, contrapuntal interplay kept the five musicians together. Both songs received positive reviews from reviewers, even though "Intuition" was released late in 1950 and "Digression" was not released until 1954. Parker and Aaron Copland, the composer, were also pleased. However, many other artists of the period felt Tristano's music was too advanced and emotionally frigid, and projected that it would not be well received by the general audience.
The sextet struggled to get employment, although they did perform at Birdland's opening night "A Journey Through Jazz," a following five-week engagement there, and at several other venues in the northeast of the United States late in 1949. They played free compositions as well as Bach fugues at these performances, but they found it difficult to maintain the freedom they had had at first.
The sextet continued to play until 1951, with some personnel changes. Tristano's classes moved from his house in Flushing, Long Island to a Manhattan loft property, part of which he had turned into a recording studio, in the same year. This was also where regular jam sessions with different guest musicians took place. One of his works, "317 East 32nd Street," was named after the location. Lennie Tristano established a record label called Jazz Records in about the same period.
In 1952, it issued "Ju-ju" and "Pastime" on a 45 record before Tristano dropped out due to time constraints and distribution issues. The two songs were recorded as a trio with bassist Peter Ind and drummer Roy Haynes, and Tristano subsequently added overdubbed second piano parts. They were the first improvisational, overdubbed records in jazz, according to Ind. The use of overdubbing was generally overlooked by early critics. Tristano's studio continued in operation and was the site of early sessions for Debut Records, which Roach and bassist Charles Mingus co-founded.
Tristano's ensemble appeared on occasion in 1952, notably as a quintet in Toronto. Konitz joined Stan Kenton's band in the summer of that year, breaking apart the nucleus of Tristano's long-running quintet/sextet, but the saxophone did perform with Tristano again on occasion.
"Descent into the Maelstrom," a track by Lennie Tristano released in 1953, was another first. It was an improvised solo piano work that utilized multitracking and had no predetermined harmonic structure, instead relying on the development of themes. It was a musical depiction of Edgar Allan Poe's tale of the same name. Its atonality foreshadowed pianistslike Cecil Taylor and Borah Bergman's subsequent work.
Tristano's sextet performed at the first Newport Jazz Festival the following year. He may have only performed at this jazz festival because he thought it was too commercial. In the summer of 1955, Marsh departed the band.
In 1955, Tristano recorded his debut album for Atlantic Records, and he was given complete creative freedom over the recording process and the final product. The self-titled album included solo and trio songs that incorporated more multitracking ("Requiem") and changed tape-speed experimentation ("Turkish Mambo") and ("Line Up" and "East 32nd"). Some reviewers and artists were critical of the use of overdubbing and tape manipulation at the time. "Requiem," a homage to Parker, who had died just a few months before, has a deep blues vibe to it-a sound that Tristano isn't known for. Tristano's "application of chromatic harmony... earns him a position as a pioneer in extending the harmonic lexicon of jazz improvisation" for "Line Up" and "East 32nd," according to biographer Eunmi Shim. Lennie Tristano shifted his emphasis to music instruction in the mid-1950s. He had to abandon his Manhattan studio in 1956, and he opened a new one in Hollis, Queens.
After Tristano's headquarters were transferred, several of his core pupils went to California. This, along with his divorce from his wife in the same year due to his adultery, put him farther away from the New York music scene. He performed fewer performances than he had before, but in 1958 he began a series of sometimes long engagements at New York's Half Note Club, after the club's proprietors convinced him to appear, in part by replacing their Steinway with a new Bechstein of Tristano's choice. They subsequently said that John Coltrane, Zoot Sims, and Lennie Tristano were the most popular performers at their club in the late 1950s and early 1960s: "Coltrane drew in the masses, Zoot brought in the musicians, and Lennie brought in the intellectuals." Tristano's quintet returned to Toronto in 1959, this time at the Famous Door.
In 1961, Tristano recorded his second album for Atlantic, which was released the following year. The New Tristano was composed entirely of piano solos, as stated on the record cover, with no overdubbing or tape speed manipulation. Left-hand bass lines offer structure and counterpoint to the right-hand playing in the songs, which also include block chords, ambiguous harmonies, and opposing rhythms. Tristano's solo piano recordings from 1961 were not released until the 1970s.
In 1962, Tristano and his wife divorced officially. After their first 1956 separation, their son, Steve, was born in 1952 and only met his father once. In the early 1960s, Tristano married for the second time. Carol Miller, one of his pupils, was his second wife. Bud was their son, while Tania and Carol were their daughters. Tristano lost a custody fight with his ex-wife over the children when the pair separated in 1964.
For a two-month engagement at the Half Note and concerts at the Coq D'Or in Toronto, the pianist reassembled his quintet with Konitz and Marsh in 1964. The trio returned to Toronto two years later, this time without Konitz, to perform at the Cellar Club. Tristano performed at the Half Note Club on rare occasions until the mid-1960s, and toured Europe in 1965. His European tour was mostly as a solo pianist, with music inspired by his The New Tristano albums. In 1968, he gave performances in the United Kingdom with Ind and others; they were warmly received, and Tristano returned the following year. In 1968, he made his final public appearance in the United States.
In the 1970s, Tristano turned down invitations to perform, explaining that he disliked traveling and that the need for a career-minded artist to play concerts was not something he wanted to pursue. He continued to teach and assisted in the planning of performances for some of his pupils. In the 1970s, another album, Descent into the Maelstrom, was published, which included recordings recorded between 1951 and 1966.
In the 1970s, Tristano suffered from a variety of ailments, including eye discomfort and emphysema (he smoked for most of his life). He died of a heart attack at his home in Jamaica, New York, on November 18, 1978.

Lennie Tristano Piano Solo - Requiem
Lennie Tristano was "always so kind, so lovely, and so softly spoken," according to Ind, that his directness "may be unsettling." Others, like bassist Chubby Jackson, remarked on Tristano's directness, saying he had virtually no tact and would not hesitate to be harsh or make others feel inadequate. Some of Tristano's pupils regarded him as dominating, while others said that this perception stemmed from his strict training regimen and musical approach.
Tristano "was not satisfied with just feeling anything," as writer Barry Ulanov put it in 1946. "He had to investigate things, to experience them, to think them out carefully, completely, rationally until he could fully comprehend them and then hang on to them."
Lennie Tristano chastised free jazz, which rose to prominence in the 1960s, for its lack of musical coherence and expression of unpleasant emotions. ""Express everything that is good. If you are upset with someone, smack him on the nose-not attempt to create angry music, "he said. It is a good thing to be beautiful." He went on to say that separating emotions from feelings was arrogant and lacking in feelings, and that portraying a certain emotion was egotistical and lacking in feelings.
Tristano also expressed dissatisfaction with the commercialization of jazz and what he saw as a need to forego the creative aspect of performance in order to make a livelihood. Later critics argued that these criticisms overlooked Atlantic's independence and blamed others for what were, in many instances, the results of his own professional choices.
Share:
Twitter

|
Facebook

|
Linkedin