Nobuyuki Tsujii: Wiki, Music Career & Performance
Nobuyuki Tsujii (sometimes spelled Nobu Tsujii) is a pianist and composer from Japan. He was born blind owing to microphthalmia, yet his extraordinary musical ability has catapulted him to international fame. Tsujii has garnered critical praise and attention for his innovative methods for studying music and playing with an orchestra while blind. He has performed with a wide variety of conductors and orchestras.
Due to microphthalmia, Nobuyuki Tsujii was born blind. He had remarkable skills and musical ability from a young age. He started playing "Do Re Mi" on a toy piano at the age of two after hearing his mother hum the song. At the age of four, he started formal piano lessons. Tsujii received first place in the Tokyo Helen Keller Association's All Japan Music for Blind Students competition when he was seven years old. He made his debut with the Century Orchestra in Osaka in 1998, when he was 10 years old.
At the age of 12, he performed his first piano performance at Tokyo's Suntory Auditorium's tiny hall.
Following that, he made his international debut in the United States, France, and Russia. In October 2005, he reached the semifinals of the 15th International Frédéric Chopin Piano Competition in Warsaw, Poland, and won the Critics' Award.
COPYRIGHT_MPP: Published on https://multiplayerpiano.com/nobuyuki-tsujii/ by - on 2021-08-12T00:50:58.169Z
Tsujii enrolled at Ueno Gakuen University in April 2007 and graduated in March 2011.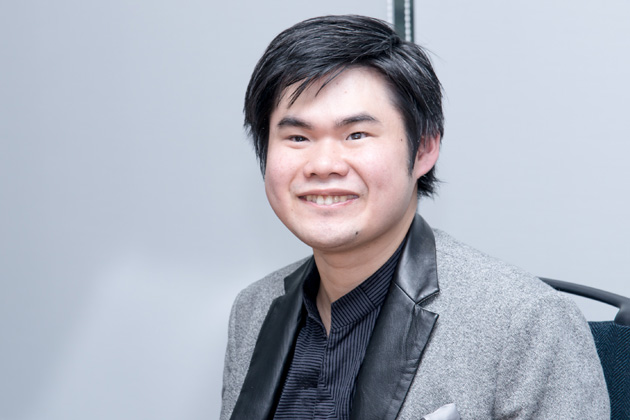 Tsujii tied for first place in the 2009 Van Cliburn International Piano Competition with Haochen Zhang. He was also given the Beverley Taylor Smith Award for outstanding new work performance. As part of his preliminary performance, he performed all twelve of Frédéric Chopin's Études (Op. 10) Tsuji was one of the contestants featured extensively in the Peter Rosen documentary film A Surprise in Texas, about the 2009 Van Cliburn tournament, which was originally aired on PBS TV in 2010.
Tsujii is also a composer in addition to being a pianist. He played his own song, "Street Corner of Vienna" at the age of twelve. Since then, he's produced a slew of CDs using his own songs. He's also a film music composer who won the Japan Film Critics Award for Film Music in 2011.
Tsujii made his Carnegie Hall debut on November 10, 2011 as part of the Keyboard Virtuosos II series in the main hall (Isaac Stern Auditorium). Tsujii made his BBC Proms debut on July 16, 2013, with a concert with the BBC Philharmonic and Juanjo Mena conducting.
Tsujii is included in a Japanese high school English textbook from 2013. Touching the Sound, a 2014 film by Peter Rosen, chronicles Tsujii's life from infancy through his Carnegie Hall debut in 2011, including video of his journey to the area of Japan devastated by the 2011 tsunami and earthquake.
He won first place in the International Art Society's InterArtia 2015 international competition in Volos, Greece.

Nobuyuki Tsujii plays 2 great impromptus, June 2020
"He was simply amazing," Van Cliburn is reported as saying in the Fort Worth Star-Telegram. His performance had the therapeutic effect of a church service. It was really magnificent. " "Very seldom do I shut my notepad and simply give myself up to it," 2009 Van Cliburn Competition Juror Richard Dyer, a top music writer for The Boston Globe, remarked. I didn't want to be disturbed while I was listening. "
Van Cliburn Competition 2009 The unique thing about his performance is his tone, "Juror Michel Béroff, an award-winning, globally renowned pianist, told the Japanese monthly piano magazine Chopin. It has depth, color, and contrast, and it's the real deal. "
"I have the greatest respect for," Menahem Pressler, a Cliburn judge and renowned pianist, says in the documentary A Surprise in Texas. God has stolen his sight, yet he has the physical and mental ability to comprehend the greatest piano masterpieces. It's profoundly moving to hear him perform the Chopin concerto with such beauty, gentleness, and sincerity. When I left the room, I had to fight back tears. "
It's almost beyond belief that he has mastered compositions as daunting as Rachmaninoff's Second Piano Concerto and Beethoven's Hammerklavier Sonata by ear, "Scott Cantrell said in his assessment of the 2009 Van Cliburn competition for The Dallas Morning News.
He played with unwavering confidence throughout all three rounds, and his spontaneous, totally genuine Chopin E-Minor Piano Concerto was an oasis of beauty. "
"He's fantastic," remarked John Giordano, music director and conductor of the Corpus Christi Symphony Orchestra and jury chairman for the Cliburn competition in 2010. We closed our eyes and it was difficult to keep our tears from flowing. Nobu performed brilliantly in Beethoven's most difficult hour-long work (Hammerklavier, Sonata no. 29). It's a once-in-a-lifetime opportunity for anybody. It's mind-boggling for a blind person who learns by ear. "
"What a pleasure to hear this bright, extremely talented, wonderful pianist," Van Cliburn remarked on TV Asahi following Tsujii's Carnegie Hall debut performance in November 2011. When he played, you could sense God's presence in the room. His spirit is immaculate. His music is incredible, and it reaches all the way to the highest sky. "
"... Nobuyuki Tsujii's rendition of Prokofiev's Piano Concerto No. 3," David Fanning said in a 2014 review for The Daily Telegraph. This was not just supersonic in terms of tempo, but also incredibly clean and sensitive to the fairy-tale lyricism that sets off the steely aggressiveness. " "At first he seems a bit hesitant, but as soon as he sits down at the piano, he is like a different person," the Münchner Merkur said of Tsujii's first performance with the Munich Philharmonic on November 4, 2015. The Japanese dive into Beethoven's fifth piano concerto, proving that his apparent disability is really a strength. With his feather-light touch, the upper notes of the second movement appear to float. "
In November 2015, conductor Valery Gergiev stated of Tsujii's tour in Japan, "He is not only a brilliant musician and celebrity in Japan, he demonstrates that human resources are practically unlimited." He demonstrates that there is almost nothing a human being can not do. "
"There are many pianists who find Chopin perplexing," said conductor Bramwell Tovey, who played alongside Tsujii and the Sydney Symphony Orchestra at the Sydney Opera House in May 2017. But he's found a way to make it nearly simple, without simplifying any of the technical problems, and I don't mean that he makes light of them. He's simply found a way to convey all of those various feelings along the trip, till there's just this wonderful sense of sunshine for me at the conclusion. " It's so much fun to play with him. "
"Nobuyuki Tsujii is one of my most favorite young pianists," pianist-conductor Vladimir Ashkenazy said in 2017, on the tenth anniversary of Tsujii's professional debut. He has a unique mix of superb playing and real musical expression. It's always a joy to work with him, and I wish him many more beautiful performances in the future. " It is such a joy to play with him, to accompany him because he is so musical, so clear, and I can always understand what he wants to accomplish with music — that makes accompanying kind of natural and, in a sense, simple," Ashkenazy said in a 2018 TV documentary shot in Iceland. It's really simple to play along with him since he's so melodic and organic. I'm ecstatic to be touring with such a talented musician. "
(Translated from Japanese) "Nobuyuki Tsujii's music is guileless," said Japanese composer Takayuki Hattori. There isn't any over-decorating. He plays the piano with the bare minimum of flourishes that God requires. He is one of the few people in the world who is competent to perform composers' compositions dedicated to the God of Music. He gives people the confidence to live and the fuel for thinking. It's a privilege to be living at the same time as this exceptional musician. "
"Mr. Tsujii is a very great pianist, particularly his sense of rhythm is outstanding," said Japanese composer Joe Hisaishi, who collaborated with Tsujii on the closing theme music of the 2018 film A Forest of Wool and Steel (Japanese). A simple beat with no extraneous elements.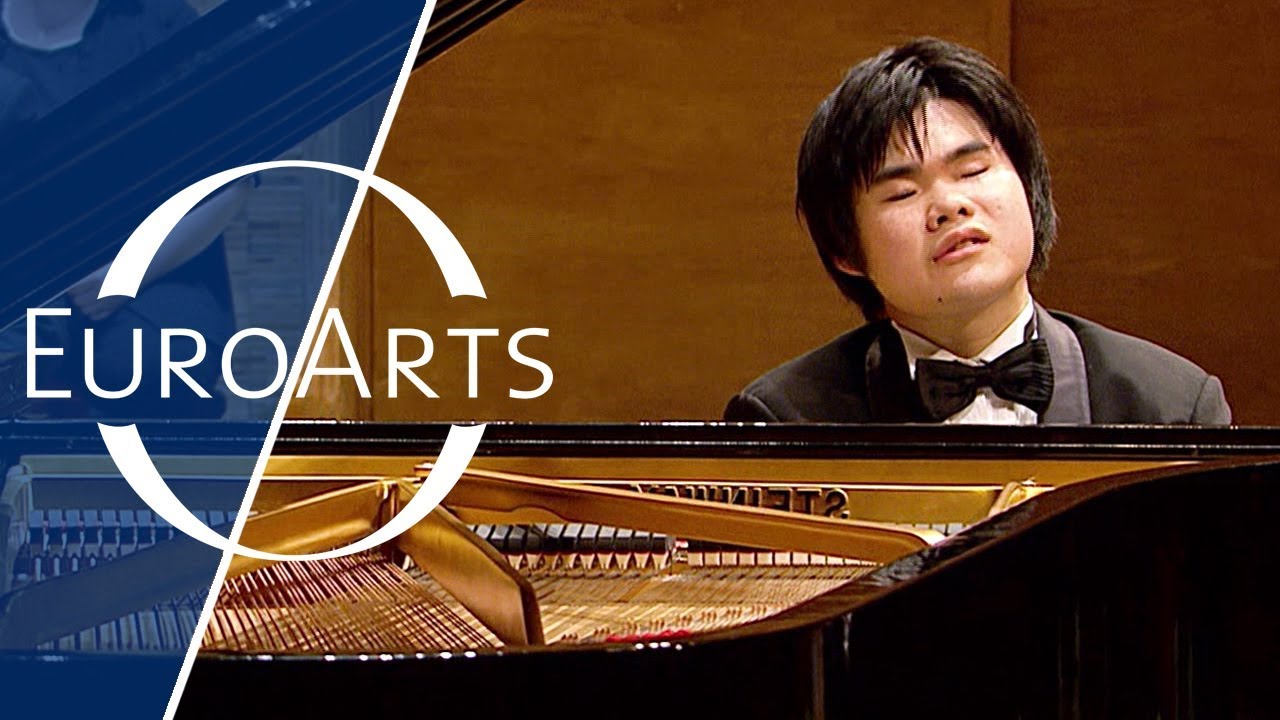 Nobuyuki Tsujii: Tchaikovsky - Piano Concerto No. 1 in B Flat Minor, Op. 23 (St. Petersburg)
Tsujii only learns new musical pieces by ear. According to a Time story from 2009, "Being blind hasn't made things any easier. Tsujii may learn new pieces by using Braille music sheets, although this kind of translation is typically done by volunteers. The range of scores provided does not satisfy the requirements of a professional performer due to limited demand, so Tsujii developed his own technique. Tsujii listens to and practices until he masters each song, which is recorded by a team of pianists together with special codes and directions given by the composers."..
In a 2011 interview, Tsujii said, "I listen to pieces to study them, but it doesn't imply I'm duplicating CDs or someone else's interpretation. I requested that one of my helpers create a unique cassette tape for me. They break the composition down into tiny parts, such as a few bars, then record each one separately (one hand at a time). These cassettes are what I refer to as "music sheets for the ears." A small work takes me a few days to finish, while a large sonata or concerto takes me a month. "
"How do you remain on time when you can't see the conductor?" a reporter from the Australian Broadcasting Corporation, Monique Schafter, asked Tsujii in 2017. "By listening to the conductor's breath and feeling what's going on around me," the pianist responded. "He must have extremely keen hearing, I'm sure," said conductor Bramwell Tovey.
Share:
Twitter

|
Facebook

|
Linkedin