Vladimir Ashkenazy: The Great Piano Concertos
Vladimir Ashkenazy, a Russian-born pianist and conductor, acquired his musical talent from both sides of his family; his father, David Ashkenazy, was a professional light music pianist, and his mother, Evstolia (née Plotnova), was the daughter of a choir master in the Russian Orthodox church. In 1955, Ashkenazy won first prize in the Chopin Competition in Warsaw, and in 1956, he won first prize in the Queen Elisabeth Competition in Brussels. He has established an amazing career since then, not just as one of the greatest pianistsof the twentieth century, but also as an artist whose creative life spans a wide variety of activities and continues to inspire music lovers all over the globe.
For more than 35 years, conducting has been a major element of Ashkenazy's work. He maintains his long association with the Philharmonia Orchestra, which named him Conductor Laureate in 2000. Vladimir Ashkenazy joins the Philharmonia Orchestra on many tours throughout the globe, in addition to his concerts with the orchestra in London and across the UK each season. In the past, Ashkenazy and the Philharmonia have collaborated on groundbreaking projects such as Voices of Revolution: Russia 1917 at the Southbank Centre last season, Prokofiev and Shostakovich Under Stalin (which he also took to Cologne, New York, Vienna, and Moscow), and Rachmaninoff Revisited (which he also took to Cologne, New York, Vienna, and Moscow) (which was also presented in Paris).
Vladimir Ashkenazy was appointed the Sydney Symphony Orchestra's inaugural Conductor Laureate in 2019. This appointment is in honor of his 50-year connection with the Sydney Symphony Orchestra, which started in 1969, and is an honor conferred on no prior leader of the orchestra. The renowned pianist and experienced conductor, now in his tenth decade, embraces this position as one of classical music's most respected personalities. Ashkenazy is a young-at-heart artist with an amazing list of honors and recognitions to his credit, as well as a long record as a pianist and conductor. He has had a long and successful career, but despite his celebrity, he remains a musician of the highest dignity and spiritual height. For more than 60 years, he has continued to enthrall audiences all around the globe and profoundly influenced several generations of artists while retaining an extraordinary degree of trust and respect from them. He has given much to the poor and to mankind in general, well beyond his contribution as a musician. He is a person of tremendous warmth, humility, and compassion.
Ashkenazy is also Principal Guest Conductor of the Orchestra della Svizzera Italiana and Conductor Laureate of the Iceland and NHK Symphony orchestras. He has previously served as the EUYO's Music Director, the Czech Philharmonic Orchestra's Chief Conductor, and the NHK Symphony Orchestra's Music Director. He has significant ties to several prominent orchestras, including The Cleveland Orchestra (where he was formerly Principal Guest Conductor) and the Deutsches Symphonie-Orchester Berlin (where he served as Chief Conductor and Music Director from 1988 to 1996). He performs as a guest conductor with a number of other prominent orchestras across the globe on a regular basis.
Ashkenazy continues to devote himself to the piano, spending most of his time these days in the studio, where he continues to add to his already impressive discography. This includes the Grammy Award-winning album of Shostakovich's Preludes and Fugues, Rautavaara's Piano Concerto No. 3 (which he commissioned), Bach's Wohltemperierte Klavier, Rachmaninov's Transcriptions, and Beethoven's Diabelli Variations, as well as "Ashkenazy: 50 Years on Decca," a 50-CD box-set celebrating his long-standing relationship with His most recent CD, Bach's French Suites, was released in 2017, along with two new box sets: Vladimir Ashkenazy's Complete Concerto recordings and a personal collection of solo and chamber pieces.
Beyond his performance schedule, Vladimir Ashkenazy has been engaged in a number of television projects, all of which are motivated by his strong desire to guarantee that serious music maintains a place in the mainstream media and is accessible to a wide audience. He has worked extensively with legendary documentary filmmaker Christopher Nupen on projects such as Music After Mao (filmed in Shanghai in 1979) and Ashkenazy in Moscow, which followed his first return to Russia since leaving the USSR in the 1960s, as well as educational programs with NHK TV, such as the 1999 Superteachers, which involved working with inner-city London schoolchildren, and Ashkenazy in Moscow, which followed his first return to Russia since leaving the USSR in the 1960s.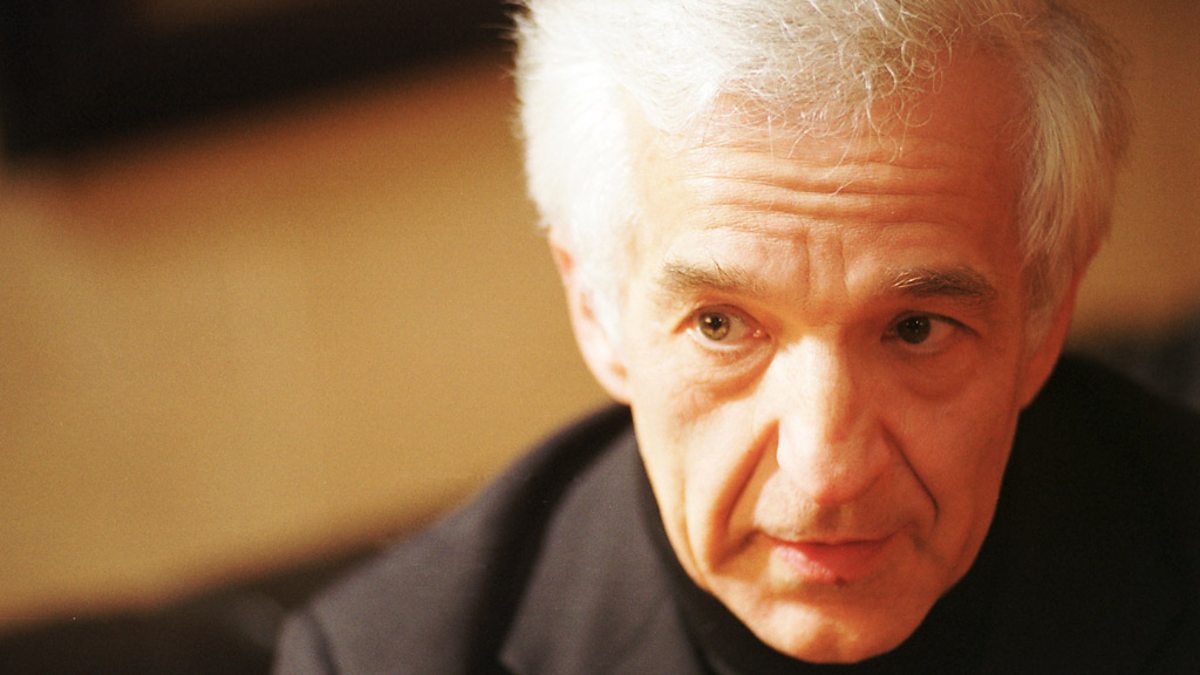 Ashkenazy was renowned for wearing a white turtleneck instead of a tie and a button shirt for public piano concerts and for sprinting (not walking) onstage and offstage. He's also a chamber musician who has performed and recorded music. Furthermore, Ashkenazy has a distinguished collaborative career, which includes a critically praised recording of Beethoven's entire violin sonatas with Itzhak Perlman, the cello sonatas with Lynn Harrell, and the piano trios with Harrell and Perlman.
Ashkenazy began conducting in the middle of his worldwide pianistic career. From 1987 to 1994, Ashkenazy was the main conductor of the Royal Philharmonic Orchestra in London, and then, from 1998 to 2003, the Czech Philharmonic Orchestra in Prague. Ashkenazy is also the Philharmonia Orchestra's conductor laureate, the Iceland Symphony Orchestra's conductor laureate, and the European Union Youth Orchestra's music director. In July 2013, he took over as director of the Accademia Pianistica Internazionale di Imola, replacing Franco Scala, the institution's founder and director. Complete cycles of Sibelius and Rachmaninoff symphonies, as well as orchestral works by Prokofiev, Shostakovich, Scriabin, Richard Strauss, Stravinsky, Beethoven, and Tchaikovsky, have been recorded by him as a conductor.
From 2004 to 2007, Ashkenazy was the music director of the NHK Symphony Orchestra in Japan. From 2009 until 2013, he was the principal conductor of the Sydney Symphony Orchestra.
Decca honored Ashkenazy's 50th anniversary with the label in 2013 with the box set 'Vladimir Ashkenazy: 50 Years on Decca,' which included 50 of Ashkenazy's recordings as both pianist and conductor. Decca will release the 'Complete Piano Concerto Recordings' and "Ashkenazy on Vinyl" in July 2017 as part of Ashkenazy's 80th birthday festivities. Ashkenazy has also featured in a number of films based on Christopher Nupen's music. He also orchestrated Modest Mussorgsky's piano suite Pictures at an Exhibition on his own (1982). A CD of his works, titled 'The Art of Ashkenazy,' was released, as well as a biography of Ashkenazy, titled 'Beyond Frontiers.'
The artist management firm Harrison Parrott announced Ashkenazy's retirement from public performance on January 17, 2020.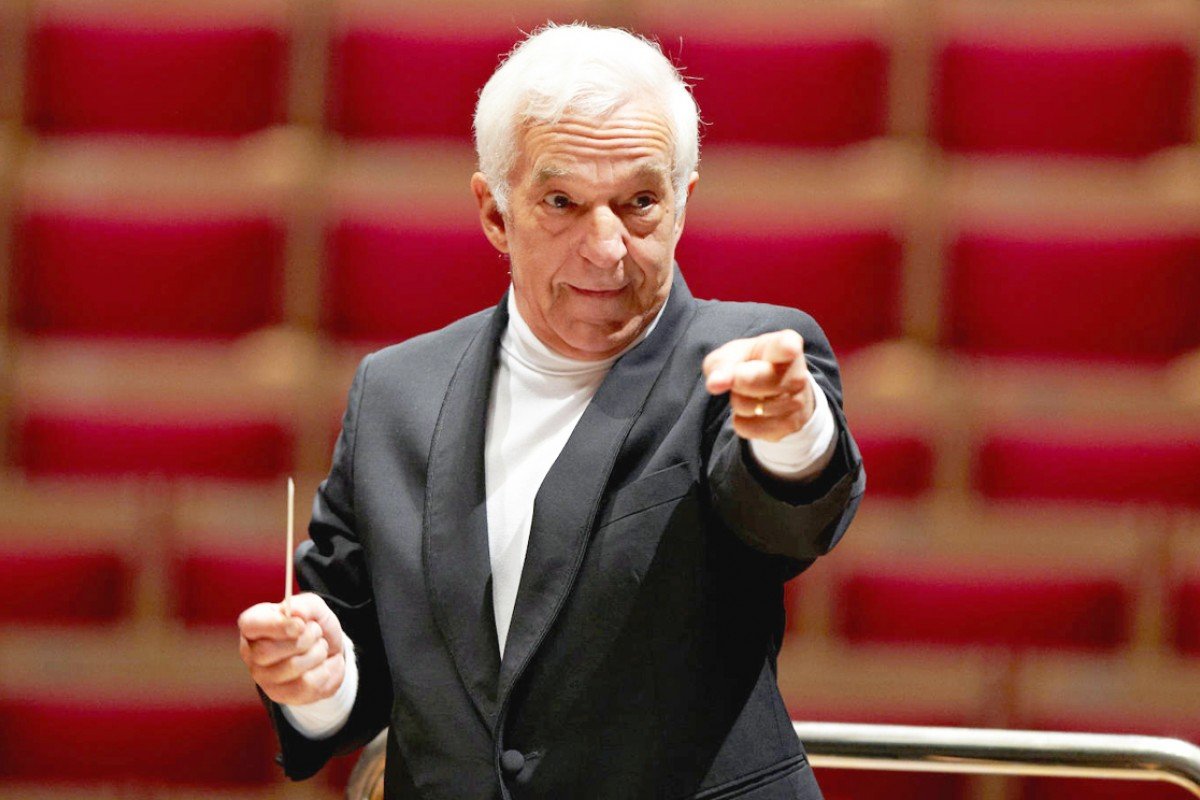 Ashkenazy studied piano under Lev Oborin and Boris Zemliansky at the Moscow Conservatory. In 1955, he placed second in the V International Chopin Piano Competition in Warsaw, and in 1956, he took first place in the Queen Elisabeth Music Competition in Brussels. He and British pianist John Ogdon shared first place in the 1962 International Tchaikovsky Competition. He was hounded by the KGB as a student, as were many othersat the time, to become an "informer." Despite the authorities' efforts, he did not truly comply.
He married Orunn Jóhannsdóttir, an Icelander who studied piano at the Moscow Conservatory, in 1961. Runn was obliged to give up her Icelandic citizenship and proclaim her desire to reside in the Soviet Union in order to marry Ashkenazy. Her name is generally transliterated as "Thorunn," although she goes by the moniker Dód Ashkenazy.
The Soviet authorities consented to let the Ashkenazys travel to the West for musical concerts and visits to their parents-in-law with their first grandchild after a series of bureaucratic processes. The Soviet leader Nikita Khrushchev recalled in his memoirs that Ashkenazy had married an Englishwoman and refused to return to the Soviet Union after a visit to London. Ashkenazy then sought assistance from the Soviet Embassy in London, which forwarded the issue to Moscow, according to Khrushchev. Requiring Ashkenazy to return to the USSR, according to Khrushchev, would have branded him an "Anti-Soviet." He went on to say that this was an excellent example of an artist being allowed to freely enter and exit the USSR, which Ashkenazy called a "gross distortion of reality." In 1963, Ashkenazy made the decision to leave the Soviet Union permanently, settling in London, where his wife's parents resided.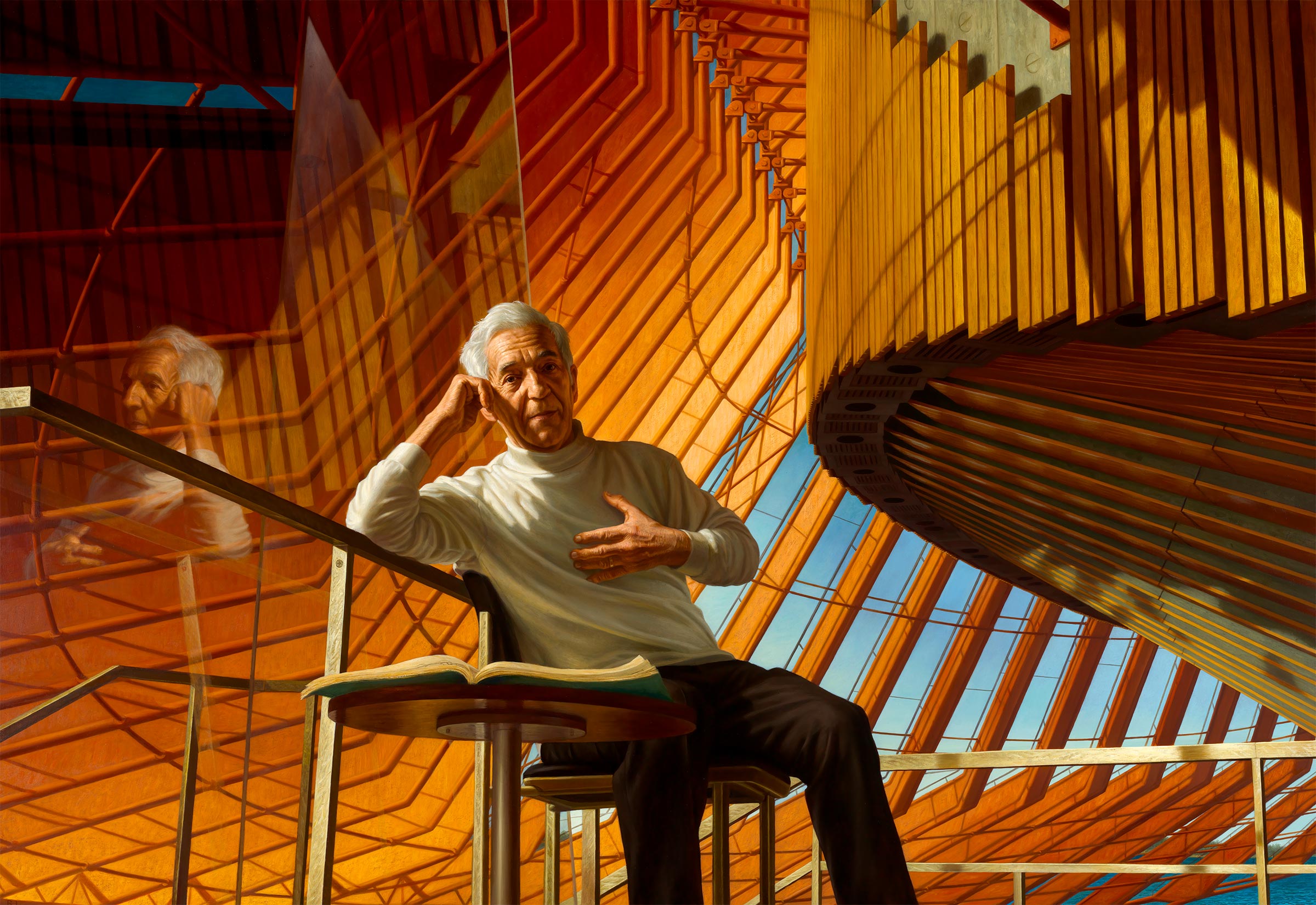 In 1968, the pair relocated to Iceland, where Ashkenazy became an Icelandic citizen in 1972.
He was instrumental in the founding of the Reykjavik Arts Festival in 1970, and he continues to serve as its Honorary President. In 1978, the couple relocated to Lucerne, Switzerland, with their (then) four children (Vladimir Stefan, Nadia Liza, Dimitri Thor, and Sonia Edda). Alexandra Inga, their sixth child, was born in 1979. Ashkenazy has lived in Meggen since 1989. Vladimir, his oldest son, is a pianist and a teacher at the Imola International Piano Academy. He goes by the stage moniker 'Vovka.' Dimitri, his second son, is a clarinetist.
Since 1963, Vladimir Ashkenazy has been an exclusive DECCA artist, and as a pianist, he still is. This discography includes all of his piano recordings for Decca. Vladimir Ashkenazy has been freed from his Decca contract a few times to make chamber recordings with other musicians; these non-Decca recordings are not included here. His recordings prior to 1963, as well as any other non-Decca recordings, are included in the discography when information is available.
Other performers are generally identified simply by their surname unless there is a chance of misunderstanding and the full name is provided.
Vladimir Ashkenazy's recordings have been released many times and are included in various collections all around the globe. To assist listeners in tracking down a recording, the general approach has been to include the initial release number (LP or CD as applicable) and either the first CD release number (in the case of those tracks that originally appeared on LP) or the current CD number. Large CD collections including all of the solo pieces by certain composers, such as Beethoven and Chopin, are widely available.
The date next to the recording indicates when the recording was completed and pertains to the whole LP or CD program (sometimes a programme containing several pieces may have been recorded over a period of several months).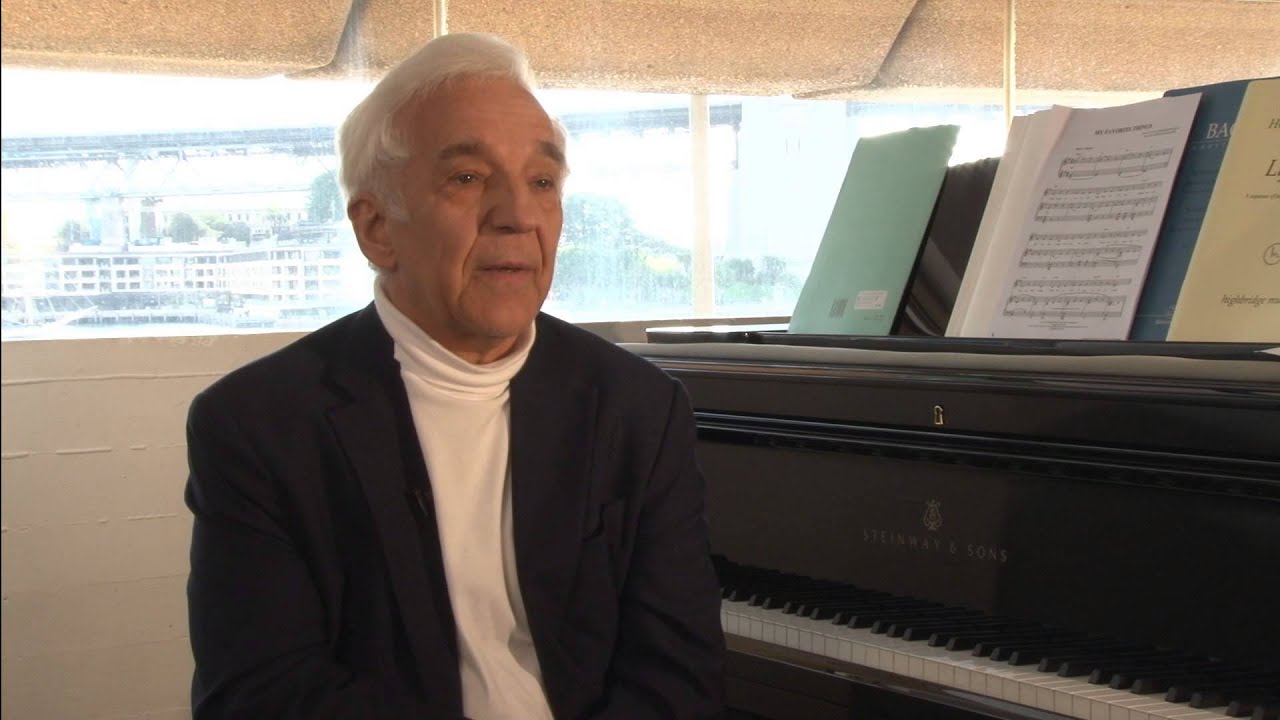 Vladimir Ashkenazy's Favourite Piece of Music
Share:
Twitter

|
Facebook

|
Linkedin