Alice Sara Ott: A Modern Age Great Piano Concerto
Unlike many young prodigies whose early accolades portend a world-class career that never materializes, pianist Alice Sara Otthas lived up to her promise, performing at major concert venues across the world and signing an exclusive recording deal with Deutsche Grammophon. Her first CD, Liszt's difficult Transcendental Etudes, was released in 2008, the same year she made her New York debut at the Yamaha Artist Center in an all-Liszt concert to critical praise. Ott plays a wide range of standards by J.S. Bach, Mozart, Beethoven, Chopin, Brahms, Tchaikovsky, Grieg, Ravel, Rachmaninov, and others, in addition to Liszt's compositions.
On August 1, 1988, Alice Sara Ott was born in Munich, Germany, to a German father and a Japanese pianist mother. She started piano lessons at the age of four and won the Jugend Musik Competition in Germany at the age of seven. Other notable competition wins followed, and Ott started studies with Karl-Heinz Kämmerling at the Mozarteum in Salzburg when he was 12 years old. Ott was the youngest finalist (age 13) in the historyof the Hamamatsu International Piano Academy Competition in Japan in 2002, receiving the Most Promising Artist Award.
Ott's performance of Tchaikovsky's First Concerto with the Sapporo Symphony Orchestra in 2005 received acclaim and boosted her already-successful career in Japan.
Ott undertook the difficult job of replacing Murray Perahiain Basel, Switzerland, in 2008, and her performances in a program of Liszt and Beethoven received a standing ovation. Ott received great praise for her tours of Japan in 2009 with the Kiev Symphony Orchestra and the Orchestra Ensemble Kanazawa, and her performance of Tchaikovsky's First Concerto with the Munich Philharmonic under Thomas Hengelbrock was recorded live and released by DG in 2010.
Her CD of Chopin waltzes was released to critical acclaim in 2010. Ott had noteworthy performances that year with the Cincinnati, San Francisco, Stockholm, and Tokyo symphony orchestras, as well as recitals in Istanbul, Paris, Vienna, and Lucerne. Ott's 2011 CD of Beethoven's Sonatas No. 3 and 21, as well as other Beethoven pieces, received rave reviews.
Ott preferred innovative and even experimental programming ideas as her career progressed in the 2010s, but she has continued to produce recitals of traditional material like Mussorgsky and Grieg (Wonderland, 2016). Scandale, her 2014 album with pianist Francesco Tristano, examined piano transcriptions of music that had been contentious at the time, including Stravinsky's Le Sacre du Printemps. The Chopin Project (2015), on which Ott worked with Icelandic electronic artist Lafur Arnalds, was the most unique of them. Ott's 2017 tour itinerary includes appearances at prominent venues in Germany, Japan, and the United States, the three nations where he is most recognized.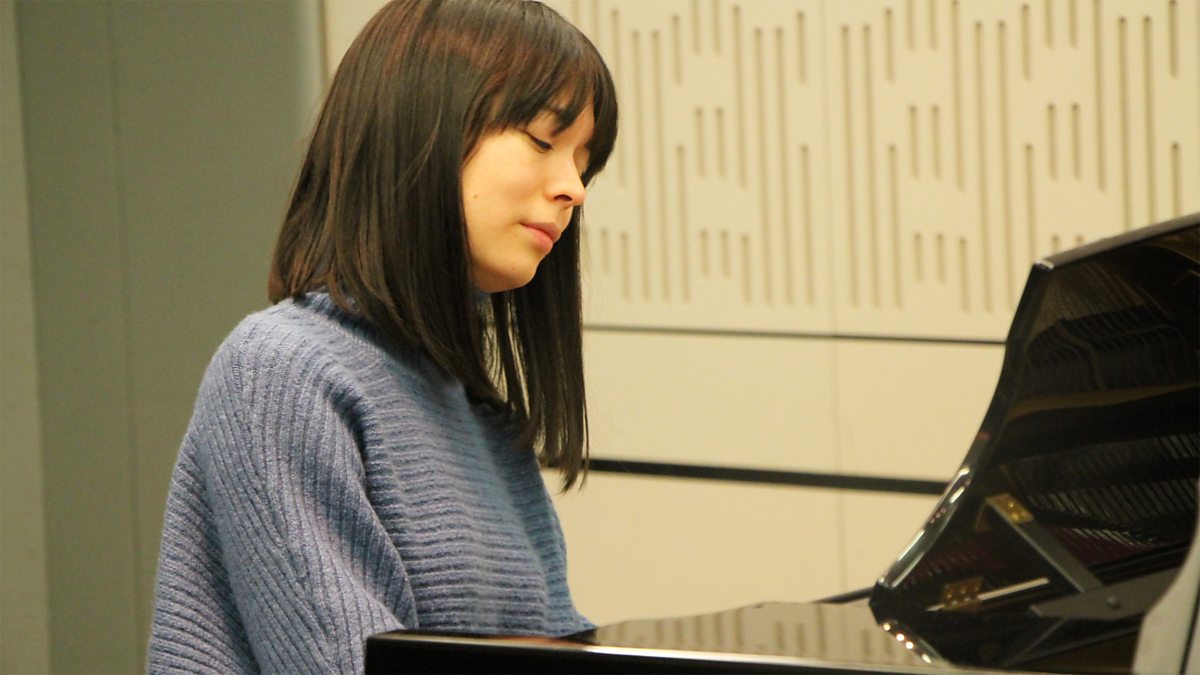 Alice Sara Ott is one of the most captivating performers of her age, with tremendous technical skill and a deep musical sensibility. The lyrical pianism of the German-Japanese musician, praised by reviewers for its elegance and passion, has drawn favorable parallels to great performers of the past. Ott's music-making is driven by a desire to connect with the works in her repertoire's fundamental essence; above all, it stems from her natural ability to pour a wide variety of emotions and creative reactions into every performance.
"Her technique is amazing, and her tone is very diverse... Following the publication of Ott's Deutsche Grammophon debut album, the Guardian (London) said, "the energy driving her playing feels irresistible." In November 2017, the same newspaper noted how she "played with thrilling accuracy and involvement, whether hammering out the grinding dissonances of the opening, or deploying a filigree lightness of tone for the Bach-like fugue that forms the work's single moment of reflection at its center," referring to a performance of Liszt's Totentanz with the London Symphony Orchestra and Sir Antonio Pappano. While critical acclaim aided Ott's early career and continues to follow her everywhere she plays, she is committed to growing as an artist in the long run. "I want to be able to perform and connect with others via music when I'm 80," she says.
Alice Sara Ott was born to a German father and a Japanese mother in Munich in 1988. She fell in love with the piano when she was three years old, while watching a concert with her parents, which led to her taking her first piano lessons the following year. Practice was never an issue for her: "My mother actually had to tear me away from the piano," she remembers. Alice's development was evaluated when she competed in the final of a youth music competition in Munich's Herkulessaal shortly after her fifth birthday. Ott began studying piano with Professor Karl-Heinz Kämmerling at the Salzburg Mozarteum when she was 12 years old, and she excelled under his tutelage. She became the youngest finalist in the history of the Hamamatsu International Piano Academy Competition in 2002, at the age of 13, and was awarded its "Most Promising Artist." She also won first place at the Köthen Bach Competition in 2003 and the Val Tidone International Music Competition in 2004.
Ott debuted in Tokyo in 2006 as part of the decade-long "100 International Pianists" series, and has since amassed a huge and devoted fanbase in the country. Her passion for sharing classical music with as many people as possible has resonated with individuals all around the globe. "I want to dispel the myth that classical music is just for the well-educated," she adds. "No, it isn't. You don't need to be educated to appreciate classical music; listening to it educates you. "
In 2006, Alice Sara Ott made a series of high-profile European debuts, including a highly praised rendition of Ravel's Piano Concerto in G major with Zurich's Tonhalle Orchestra and David Zinman. She had a major triumph in Basel in 2008 when she unexpectedly replaced Murray Perahia in a performance. Her desire to perform chamber music with other great young instrumentalists led to invites from prominent European producers and premiere performances at the 2010 Lucerne and 2012 Verbier festivals.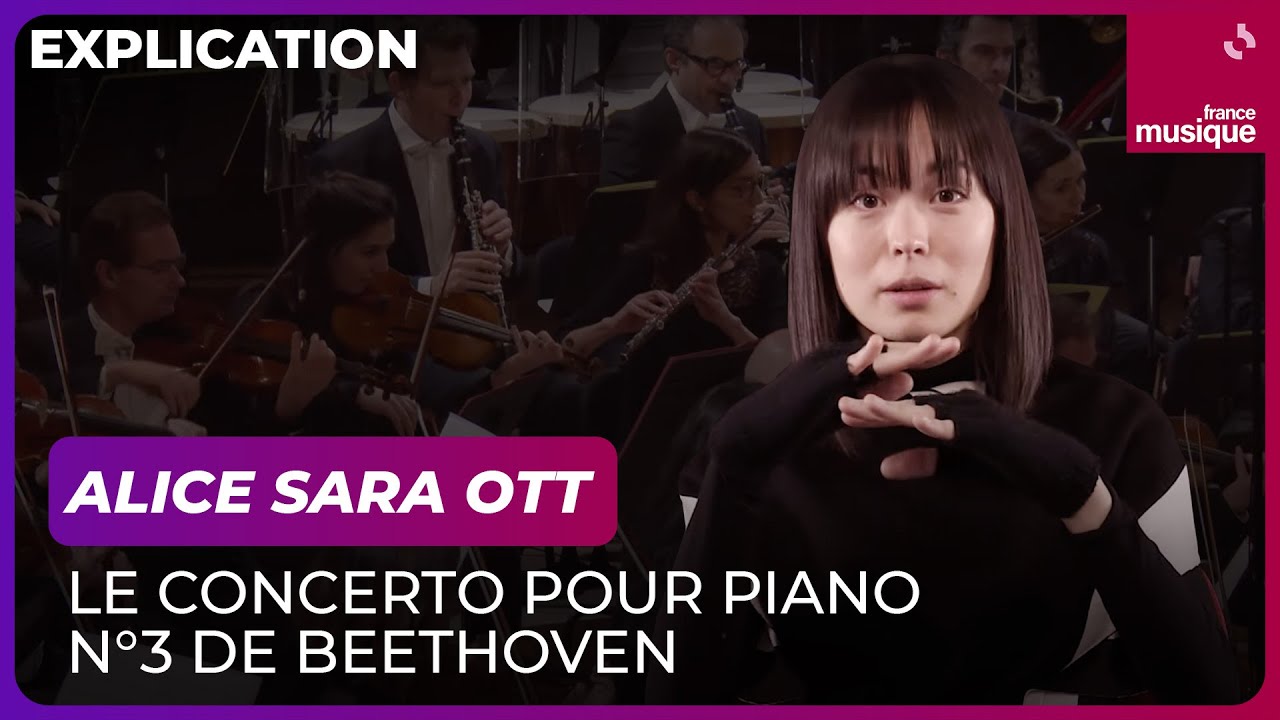 Alice Sara Ott : le Concerto pour piano n°3 de Beethoven, une musique à partager
The debuts with the Toronto and Chicago Symphony orchestras, as well as the Los Angeles Philharmonic, her recital debut at Wigmore Hall, and a tour of pieces from The Chopin Project, a collaboration with pioneering Icelandic composer and instrumentalist Lafur Arnalds, were among the highlights of the following years. The CD, which was released by Mercury Classics in April 2015 and hit No. 1 on the Official UK Classical List as well as the iTunes chart in 25 additional countries, exposed the pianist's work to a new audience.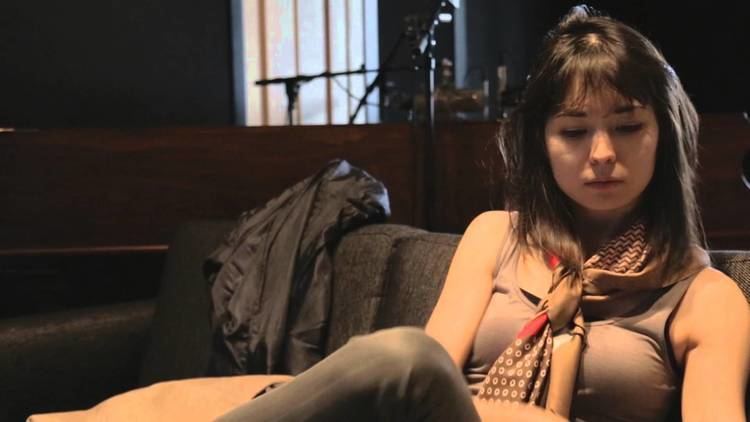 Alice Sara Ott made her debut on Deutsche Grammophon the next year with a praised CD of Liszt's fiendishly difficult Etudes d'exécution transcendante, after signing an exclusive deal with the company in 2008. Chopin's complete waltzes, her second CD, was released in January 2010 to commemorate the composer's bicentennial. Her first symphonic album for the yellow label, the Münchner Philharmoniker and Thomas Hengelbrock performing Tchaikovsky and Liszt's first piano concertos, won her the title of "Young Artist of the Year" at the 2010 Echo Klassik Awards. Classic FM Magazine (London) commended her recording of Beethoven's "Waldstein" Sonata and other piano pieces, which was published in August 2011, for its composure and clarity. Pictures, an album of Mussorgsky's Pictures at an Exhibition and Schubert's lyrical Piano Sonata No.17 in D major, D.850, recorded live in St Petersburg, was released in January 2013.
Ott's Deutsche Grammophon catalog grew the same month with a collaboration with violinist Lisa Batiashvili on a recording of Clara Schumann's compositions. Scandale was released in September 2014, and it included an original piano duet rendition of Stravinsky's The Rite of Spring, recorded with Francesco Tristano. Wonderland, released two years later, has her performing Grieg's Piano Concerto in A minor with the Symphonieorchester des Bayerischen Rundfunks and Esa-Pekka Salonen, as well as a selection of Grieg's Lyric Pieces for solo piano. Nightfall, her latest DG album, will be released on August 24, 2018, and will include her explorations of light and shadow in pieces by Debussy, Satie, and Ravel. Her 30th birthday and the tenth anniversary of her relationship with the yellow label are commemorated with the release.
Alice Sara Ott gave a series of concerts in 2017-18 that included music from Alice in Wonderland. Last season, she performed the Grieg Piano Concerto with the Rundfunk-Sinfonieorchester Berlin, Cincinnati Symphony Orchestra, and National Arts Centre Orchestra (Ottawa); Beethoven's Piano Concerto No.5 with the Czech Philharmonic on tour in Japan; Schumann's Piano Concerto with the Dresden Philharmonic on tour in Germany; and Ravel's Piano Concerto in G major with the Dresden Philharmonic on tour in Germany.
She begins her 2018–19 season with recitals at the Helsingborg Piano Festival and then on tour in Japan, with further performances in Germany, Austria, France, and Belgium from December to January, as well as in the United Kingdom in June. Other upcoming highlights include Beethoven's Piano Concerto No. 5 with the St Petersburg Philharmonic and Yuri Temirkanov (October 2018); Grieg's Piano Concerto with the Bergen Philharmonic Orchestra and Edward Gardner (March/April 2019); and Messiaen's Quatuor pour la fin du temps with Nemanja Radulovi and friends at LSO St Luke's (March/April 2019). (May 2019).
Alice Sara Ott has established solid connections with many major worldwide companies in addition to her career as a performing and recording artist. She was appointed Global Brand Ambassador for Panasonic Corporation's Technics hi-fi audio brand in early 2016, and she has created a trademark line of high-end leather bags for JOST Bags, one of Germany's most fashionable, modern, and premium companies. Her designs incorporate origami features, which represent her Japanese ancestry, as well as Alice's hand-drawn patterns on the linings. The pianist's love of origami is evident in the artwork of Alice in Wonderland, for which she produced a short clip showcasing her paper creations. Her inventiveness extends to the realm of smartphones, as shown by the "And Here Comes Alice" sticker series she created for the famous instant messaging program LINE, which is now accessible for download globally.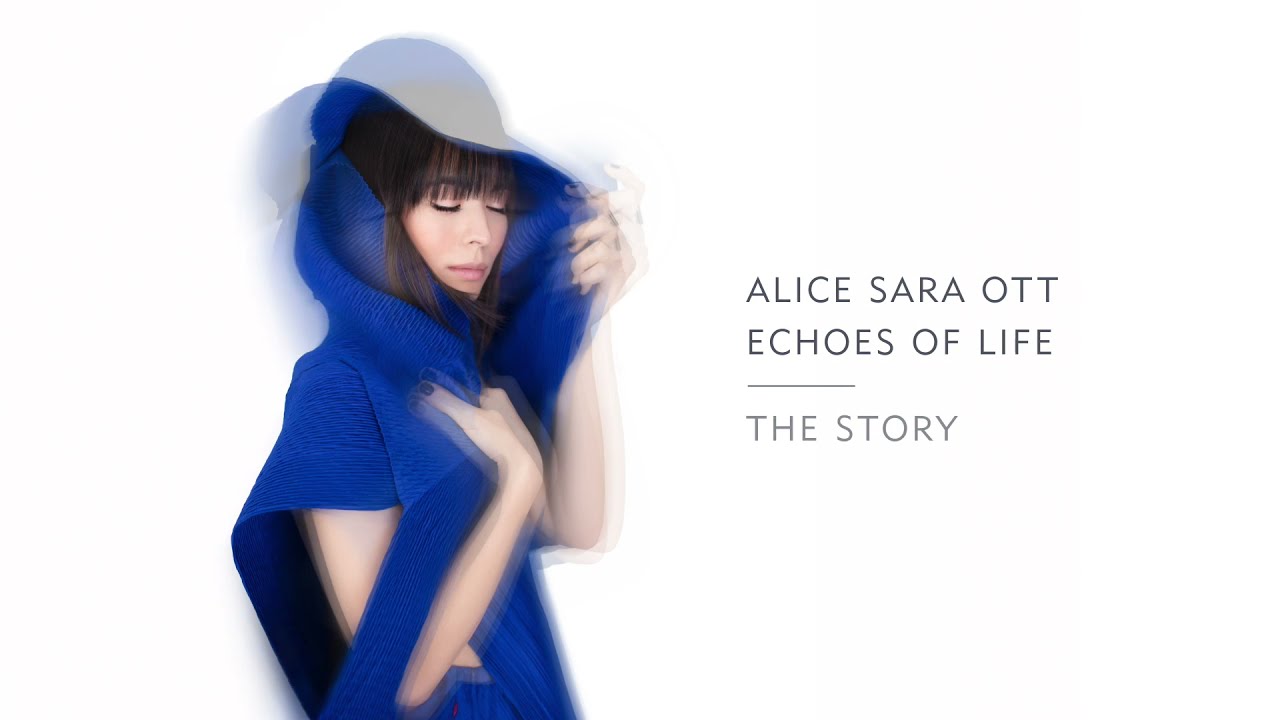 Alice Sara Ott on #EchoesOfLife : The Story
Share:
Twitter

|
Facebook

|
Linkedin