Beatrice Rana: A Young Pianist, Holds Carnegie Rapt
Beatrice Raana, an Italian pianist, was born into a musical family. She started piano lessons when she was four years old and had her orchestral debut when she was nine years old. She now resides in Rome, where she studies with Benedetto Lupo, her lifelong tutor, and formerly with Arie Vardi at the Hochschule für Musik in Hannover. After winning First Prize and all special jury awards at the Montreal International Competition in 2011, she became well-known. In 2013, she received the Silver Medal and the Audience Award at the 14th Van Cliburn International Piano Competition, bringing her already bright career to a new level. She was designated a BBC New Generation Artist in September 2015, and the Borletti-Buitoni Trust granted her a scholarship in April 2016.
Beatrice Rana, who is just 23 years old, is creating waves on the worldwide classical music scene, attracting the attention and curiosity of conductors, reviewers, and listeners alike. The Orchestra dell'Accademia Nazionale di Santa Cecilia, Orchestra del Maggio Musicale Fiorentino, Orchestra Sinfonica Nazionale della RAI Torino, London Philharmonic Orchestra, City of Birmingham Symphony Orchestra, BBC Philharmonic Orchestra, Melbourne Symphony, Orchestre National de France, Helsinki Philharmonic, Royal Flemish Philharmonic, Dresdner Philharmonie, London Philharmonic Orchestra, City of Birmingham Symphony Orchestra, BBC
Beatrice Rana has performed at some of the world's most prestigious concert halls and festivals, including Vienna's Konzerthaus and Musikverein, Zurich's Tonhalle, London's Wigmore Hall and Royal Festival Hall, Paris' Théâtre des Champs-Elysées, Lucerne's KKL, Berlin Konzerthaus, Cologne Philharmonie, Milan's Teatro alla Scala and Società dei Concerti, Ferrara Musica, Verbier Festival, Ruhr Klavier
Beatrice Rana will perform J.S. Bach's Goldberg Variations (BWV 988) throughout the 2016-2017 season at Wigmore Hall, Théâtre des Champs-Elysées, Berlin Konzerthaus, Aix-en-Provence Festival, Ferrara Musica, Santa Cecilia di Roma, and San Francisco Performances, among others. Munich's Herkulessaal, Milan, Rome, Tokyo's Toppan Hall, and the Tongyeong Festival in South Korea are among the other venues where she will perform. At the Lugano Festival, she performs concertos with Riccardo Chailly and Orchestra Filarmonica della Scala, Fabio Luisi and NHK Symphony Orchestra, Antonio Pappano and Orchestra dell'Accademia Nazionale di Santa Cecilia, and Orchestra dell'Accademia Nazionale di Santa Cecilia, as well as Orchestra Sinfonica Nazionale della RAI Torino,
Beatrice Rana, an exclusive Warner Classics recording artist, debuted in Fall 2015 with Antonio Pappano and the Orchestra dell'Accademia Nazionale di Santa Cecilia, performing Prokofiev's Piano Concerto No. 2 and Tchaikovsky's Piano Concerto No. 1. The album was awarded Gramophone's Editor's Choice and BBC Magazine's Recording of the Month after receiving overwhelming worldwide praise.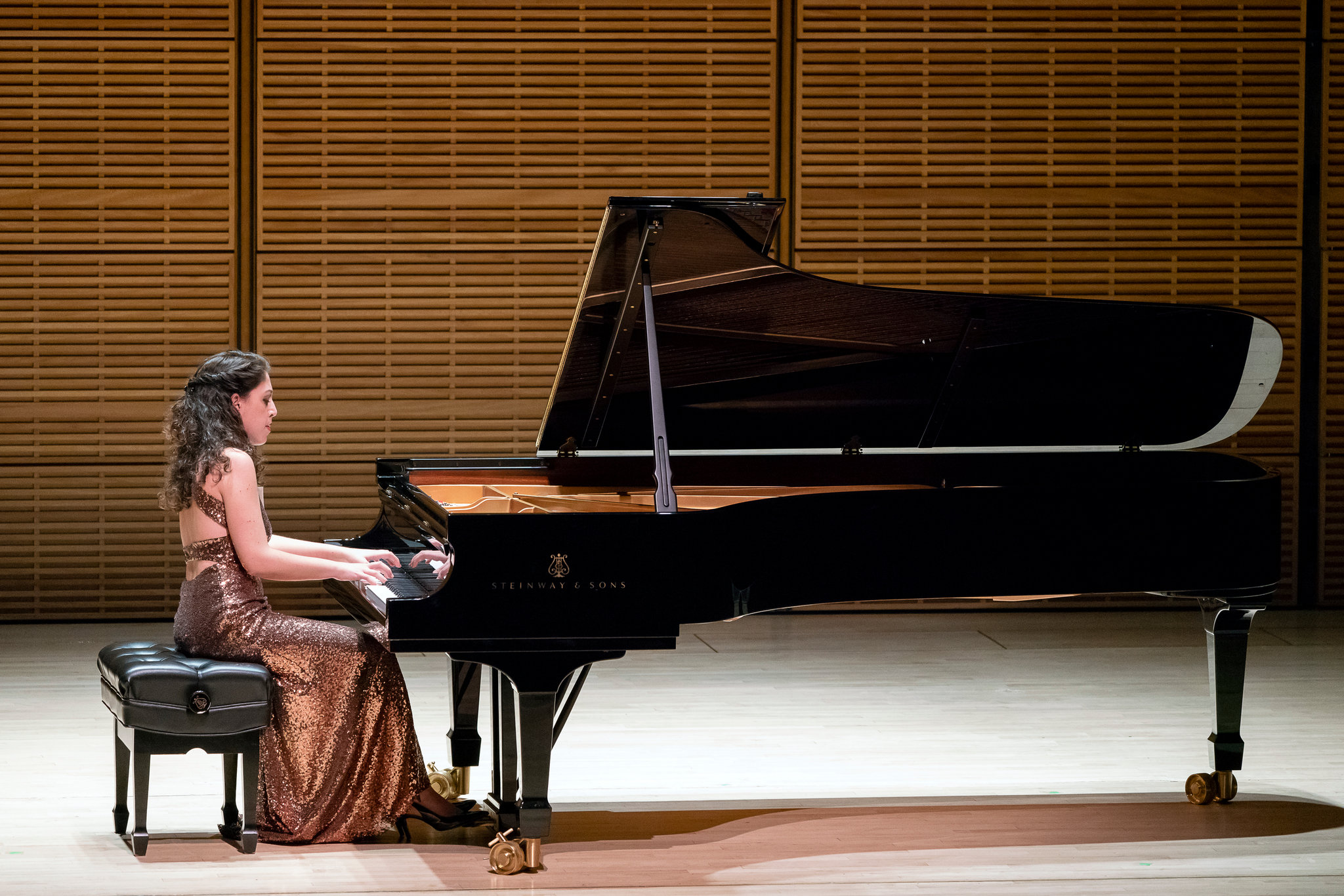 The Diapason d'Or for the year 2020 went to Beatrice Rana's Ravel and Stravinsky CD. Beatrice Rana's piano houses a whole orchestra. Is there a fairy who deals with electricity? A twenty-six-year-old magician who summons storms at Ravel's home and brings Stravinsky's puppet to life in a unique way.
"This album is first and foremost a picture of a period close to my heart, the beginning of the twentieth century, drawn by two composers as dissimilar as Ravel and Stravinsky, yet comparable in many ways. To a degree, Impressionist, the first employs a very precise vocabulary to represent the decadence of the time in La Valse. The second, who is as careful, is matched in his ballets by a provocateur who hasn't forgotten his home country's folklore. One thing they all have in common is that nearly all of them were composed for the orchestra or have symphonic versions. The piano, an instrument with many possibilities, is the only one that can compete with the orchestra, owing to its timbre resources. I can be the chef... of myself... on the keyboard! As a result, I imagined Pétrouchka as a colorist. Because the music promotes percussive play, it's a challenge. I especially like Oiseaux tristes, which I would happily take to a desert island with me, since this piece always reminds me of a scorching summer day. "The Valley of the Bells" is also very evocative. In addition, pianist Beatrice Rana's Ravel and Stravinsky CD was selected as a Choc Classica of 2020 in the November 2020 edition of Classica Magazine.
Ravel's Miroirs and La Valse, as well as Stravinsky's Pretrushka and The Firebird, are included on the CD. The album is available on iTunes and Amazon.
Chopin's études for piano are study pieces intended to improve particular areas of technique. There are 24 works in two volumes. You can probably play anything written for the piano if you can play it comfortably.
He attempted to be creative with these études as well, and the finest interpretations communicate their musical richness. In that respect, Beatrice Rana's New York recital debut at Zankel Hall on Tuesday established a new bar for me. She not only overcame the technical difficulties of playing the 12 études from Book Two (Op. 25), but she also made the compositions seem as lyrical and vivid as anything Chopin ever composed.
Despite the fact that Ms. Rana is just 26, her debut was long delayed. She has performed in large venues and with renowned orchestras across Europe for years, and her Warner Classics recordings have received critical praise. In June, she will perform as the soloist with the Philadelphia Orchestra in Prokofiev's Third Piano Concerto, one of her hallmark pieces, in Carnegie Auditorium's main hall.
The audience was enthralled from the first seconds of the first étude, in A flat. In both hands, rippling arpeggio chords are explored, through which a softly whispered melodic line is heard, traced by the top note in the right hand. Ms. Rana gently conveyed these difficult figurations, and the melodic line had the elegance of Chopin's favorite bel canto opera arias.
Ms. Rana dared to employ rubato, a technique that involves extending a line to give it more width and expressivity. This may easily be overused, resulting in warped, impacted music. Chopin, in my opinion, should be performed with a bit less rubato than Ms. Rana did. Her phrasing, like her use of the sustaining pedal to produce milky textures, was so attentive to the form of the line and changes in harmony that she won me over.
Her brilliance was polished and soft-spoken throughout her performance. Ms. Rana, on the other hand, displayed her demonic side in the Étude in A minor ("Winter Wind"). The left hand is playing a severe theme, while the right hand is playing falling and rising cascades of tangled passagework. Ms. Rana's daring performance was a whirlwind of color and speed.
She moved on to Ravel's piercingly lyrical and challenging "Miroirs" suite after intermission, playing with lushness one minute and startling sharpness and clarity the next. She finished with a 1928 arrangement of the last three parts of Stravinsky's "The Firebird" by Guido Agosti. The Infernal Dance sounded almost impossible to play. Ms. Rana, on the other hand, demonstrated that it could be overcome.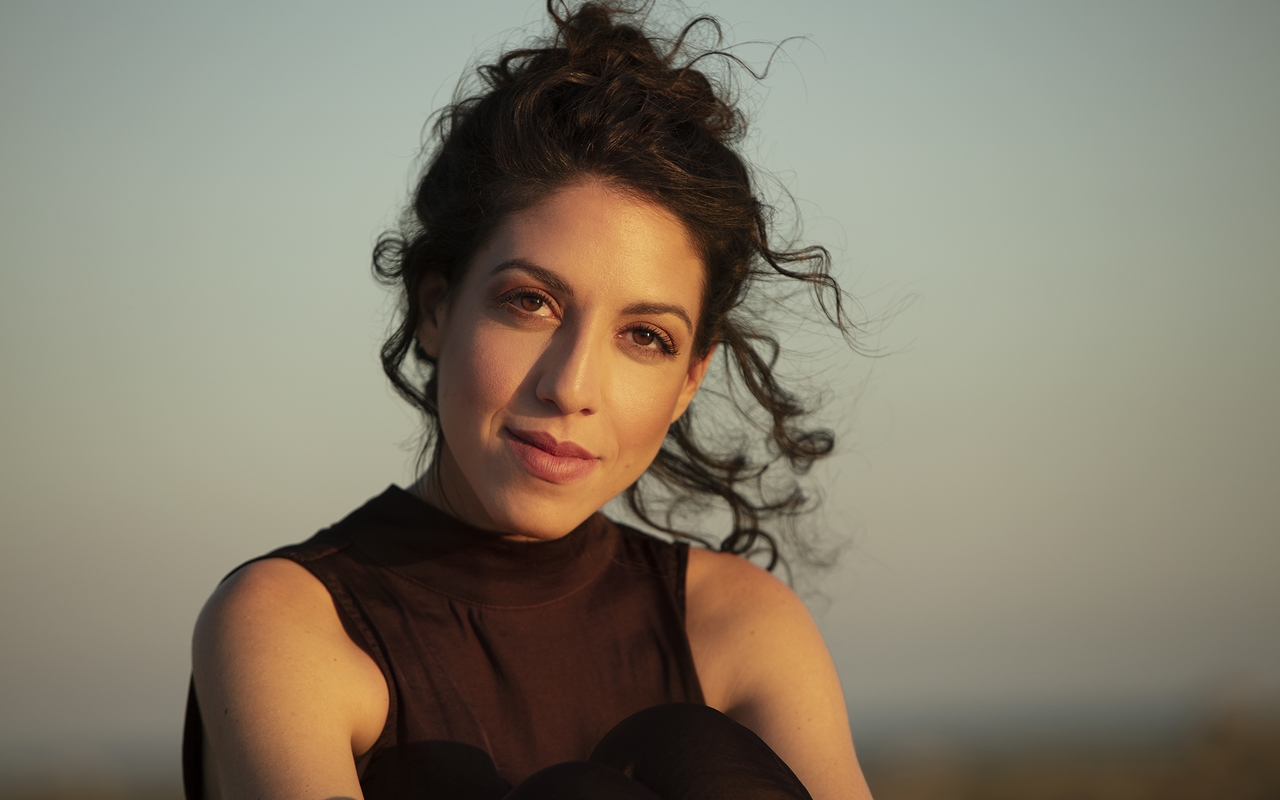 On August 10th, 2018, Warner Classics will release Beatrice Rana's live recording of Leonard Bernstein's "Age of Anxiety" with Antonio Pappano and the Orchestra dell'Accademia Nazionale di Santa Cecilia! It was recorded in February 2018 to commemorate Leonard Bernstein's 100th birthday, and it was named Gramophone's Recording of the Month in the September 2018 edition! Click here to listen to or buy the recording. "Pappano's selection of the daring young Italian pianist Beatrice Rana-a rising star if there ever was one – is spot on...
She had an unexpected capacity to delve inside and carefully ponder the past and the future. In the piece, she and Pappano convey a strong sense of connection, and the work's inexorable rise to the cathartic peroration has an amazing sense of inevitability, "Gramophone Magazine writes.
"As soloist Beatrice Rana so eloquently conveys, the piano is constantly there, but more questing than dominating." The Guardian is a British newspaper. "The piano solo in Symphony No. 2 by Beatrice Rana has an engagingly spontaneous air to it." The Financial Times .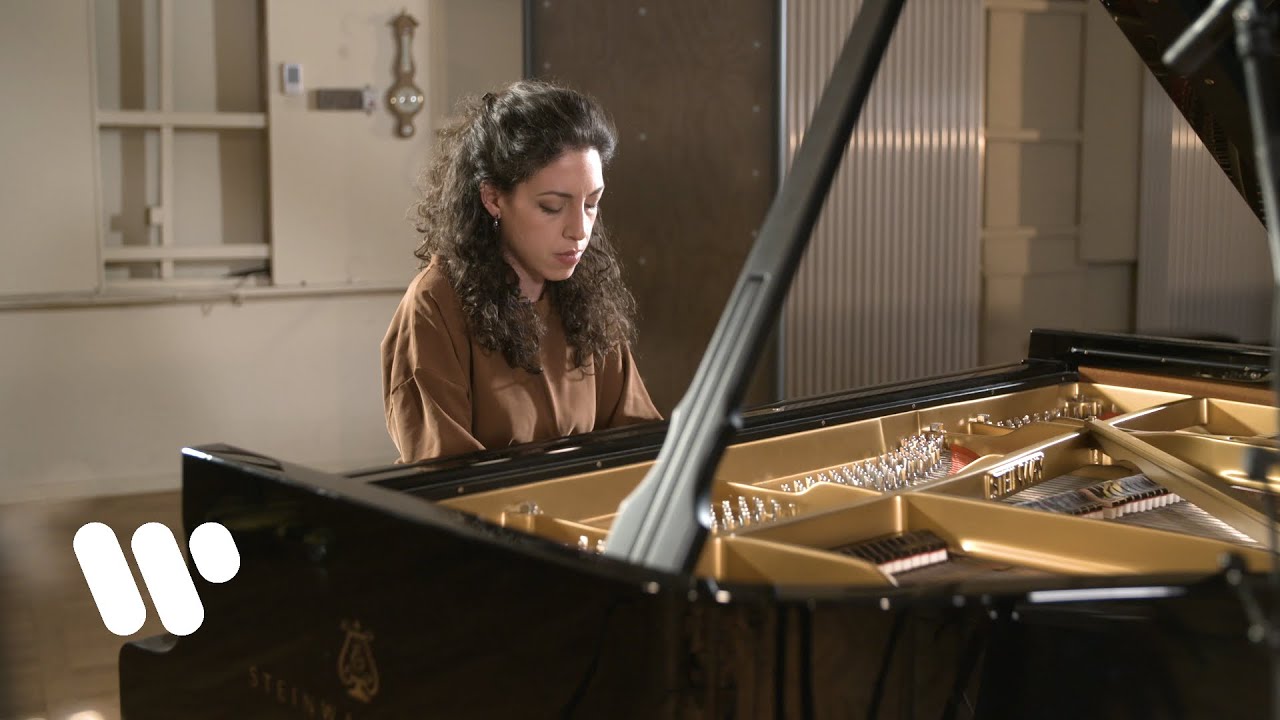 Beatrice Rana plays Chopin: 12 Études, Op. 25: No. 1 in A-Flat Major
Along with Renée Fleming, Sheridan Smith, Tina Guo, and Dame Vera Lynn, Beatrice Rana has been nominated for the 2018 Classic Brit Award for "Best Female Artist." Since 2000, the Classic Brit Awards have been an annual awards event in the United Kingdom honoring classical and crossover music.
Rana was honored for her rendition of the Bach Goldberg Variations, and she played the Aria live at the Royal Albert Hall at the award ceremony on June 13th.
Beatrice Rana, a twenty-five-year-old pianist, is the founder and creative director of ClassicheFORME, an international chamber music festival held in the summer in her home of Puglia. "I have the wonderful pleasure of working with renowned creative people and getting to know and visiting amazing festivals," she says of the genesis of this significant event. One of my goals was to make such a reality in my country, to gather well-known artists and young virtuosos from all over the globe together to present a high-quality cultural event with significant social value. My concert life requires me to be a global citizen, but through this effort, I would like to express my desire to always remain in Salento! " From July 6 to 8, 2018, the second edition of Classiche Forme will take place in Spongano (Lecce).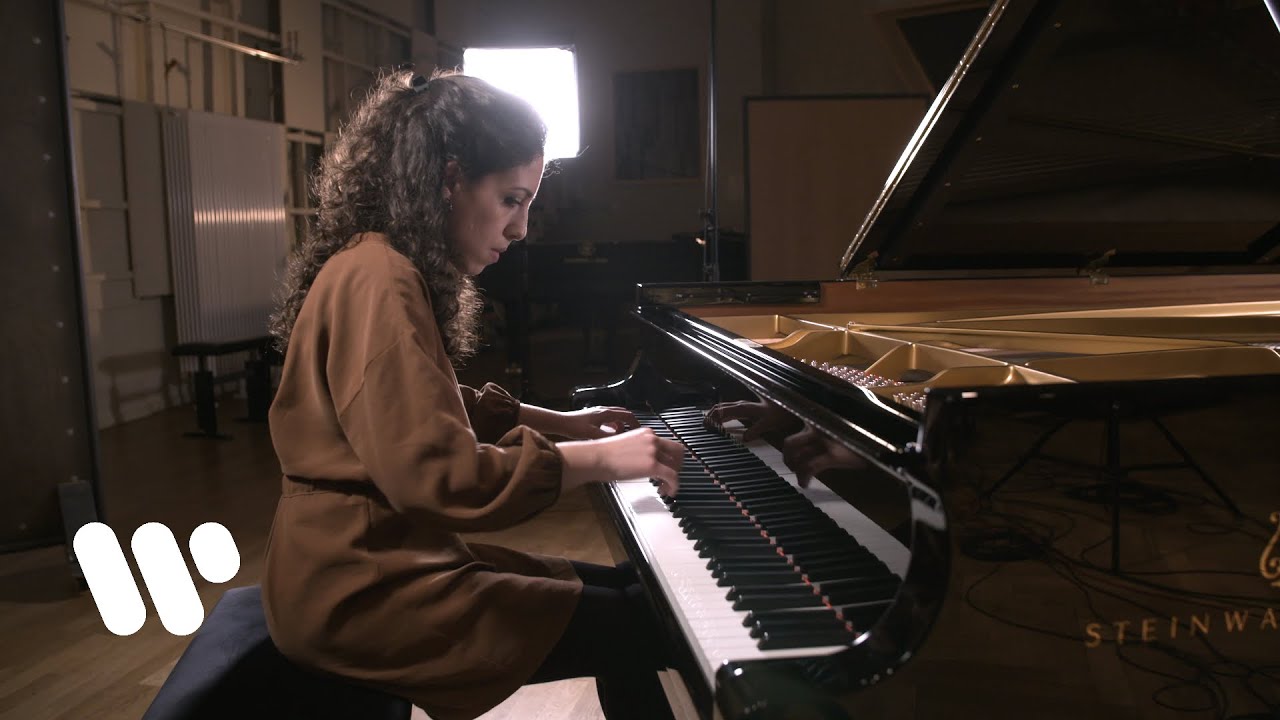 Beatrice Rana plays Chopin: 12 Études, Op. 25: No. 11 in A Minor ("Winter Wind")
"With her colorful, clever, and inspirational talent, this young Italian pianist has captivated the hearts and minds of her listeners. Her tremendous virtuosity is completely dedicated to the music she plays. She has shown herself capable of rising to any challenge, exceeding expectations with the depth and intensity of her answers, whether it is the devastating fury of Prokofiev's Second Piano Concerto or the spiritual heights of Bach's Goldberg Variations. She seems to possess all of the characteristics required to make the leap from a talented young performer to world class adult star. We are excited about following her on her journey. "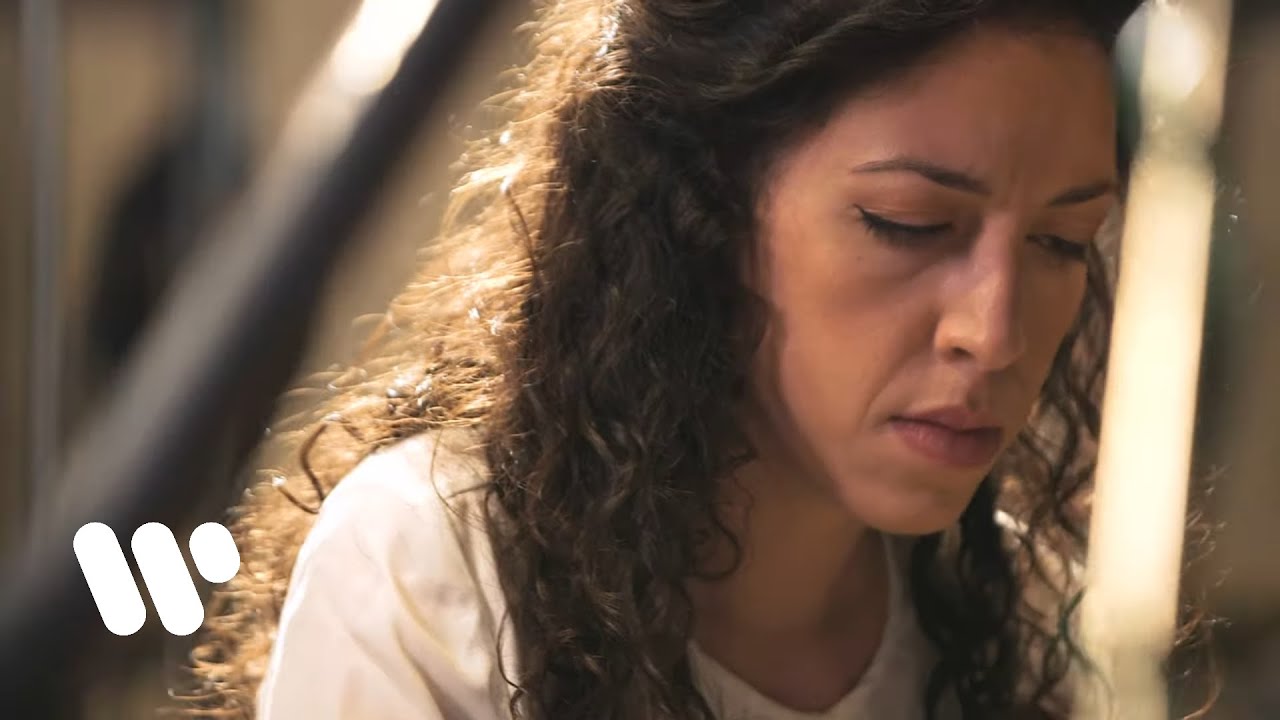 Beatrice Rana plays Chopin: Scherzo No. 3 in C sharp minor, Op. 39
Share:
Twitter

|
Facebook

|
Linkedin