Mitsuko Uchida: Her Life, Inspirations, And Iconic Recordings
Mitsuko Uchida is a performer who, through her personal quest for truth and beauty, gives a profound understanding of the music she performs. She is most known for her live and recorded performances of Mozart, Schubert, and Beethoven, but she has also introduced a new generation of listeners to the music of Berg, Schoenberg, Webern, and Boulez.
Uchida was born in Atami, Japan, and migrated to Vienna at the age of twelve. She studied at the Vienna Academy of Music with Richard Hauser and, subsequently, with Wilhelm Kempff and Stefan Askenase. At the age of 14, she performed her first Viennese recital at the Vienna Musikverein. She took first place in the Beethoven Competition in Vienna in 1969, second place in the International Frédéric Chopin Piano Competition in 1970, and second place in the Leeds Piano Competition in 1975.
Uchida collaborates with a wide range of artists across the globe. The Mozart concertos were performed in Chicago and Cleveland, the Schoenberg concerto was performed with the Vienna Philharmonic (Boulez) and the Philharmonia (Salonen), and late Schubert sonatas were performed across Europe and the United States in 2012. Magdalena Koená (Wigmore Hall, Prague Spring Festival, and Perugia) and the Quatuor Ébène were among the year's chamber collaborations (the Franck Piano Quintet in Heidelberg and at the Salzburg Mozart Week). In 2013, Jansons and the Bavarian Radio Orchestra performed Beethoven's Fourth Concerto at the BBC Proms and the Edinburgh and Lucerne festivals; more Mozart with the Cleveland and Chicago Symphony orchestras, as well as the Mahler Chamber Orchestra in Spain and Portugal; Beethoven Concertos 2 and 3 with the Cleveland Orchestra under Leon Fleisher; Mozart and Messiaen's Oiseaux exotiques with the Cleveland Orchestra under Leon Fleisher; Beethoven Concertos
Performances with the London Symphony Orchestra and Bernard Haitink, the Philharmonia and Esa-Pekka Salonen, and play-directing the Chicago Symphony and Cleveland Orchestras are among the highlights of the 2014/15 season. Uchida will perform a Schubert/Beethoven concert tour at London's Royal Festival Hall, Leipzig's Gewandhaus, Brussels' Palais des Beaux Arts, Berlin's Philharmonie, Frankfurt's Alte Oper, and Madrid, Barcelona, and Lisbon's Palais des Beaux Arts. She will also conduct a solo recital and chamber music performances at Salzburg's Mozartwoche festival. Uchida will perform in the UK and the US alongside soprano Dorothea Röschmann and mezzo Magdalena Koená in venues such as Vienna's Staatsoper and Paris's Théâtre des Champs Elysées.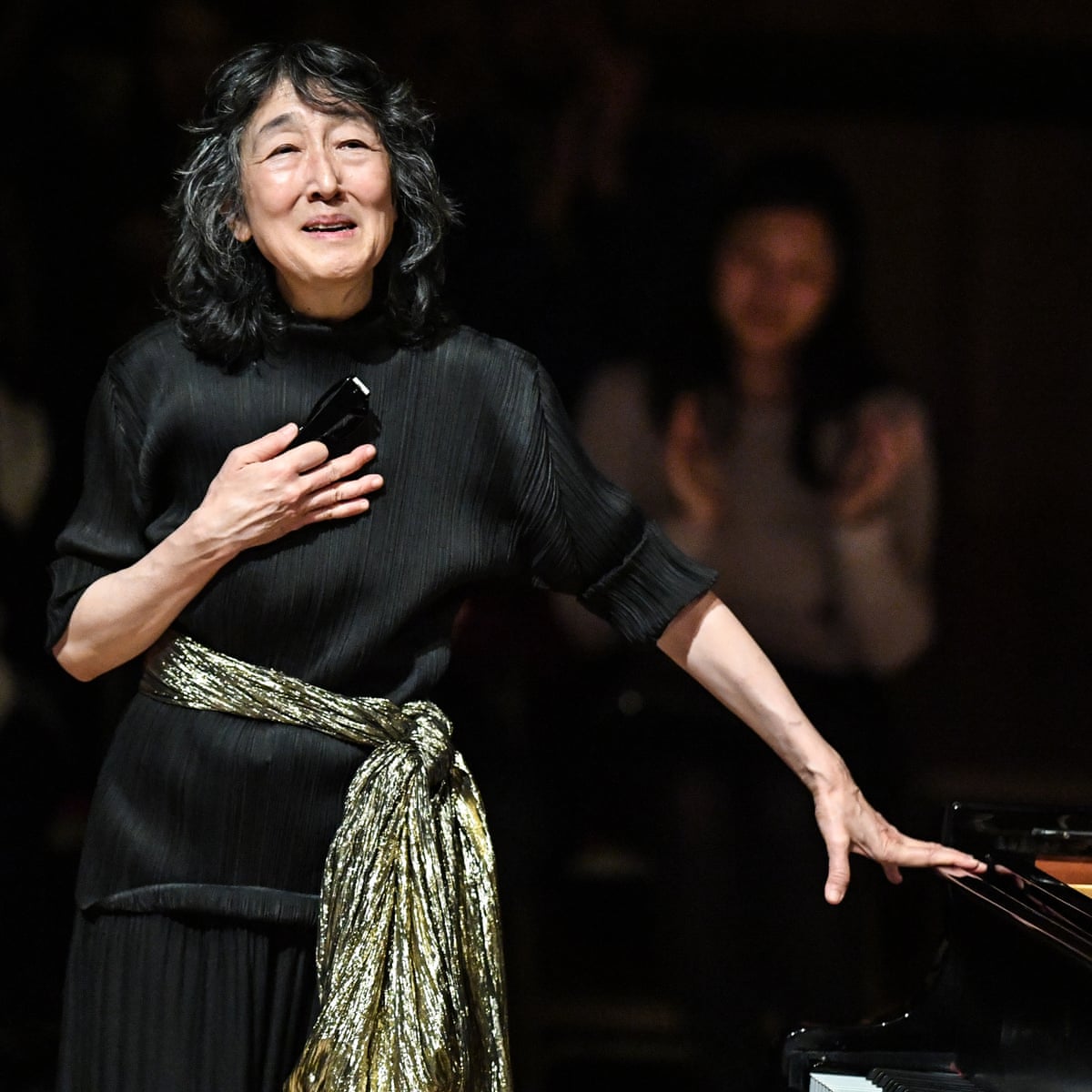 COPYRIGHT_MPP: Published on https://multiplayerpiano.com/mitsuko-uchida/ by - on 2021-07-26T18:26:38.840Z
Uchida is a Decca Records exclusive artist. Her recording of Schoenberg's Piano Concerto with Pierre Boulez and The Cleveland Orchestra received four awards, including the Gramophone Award for "Best Concerto," and her recording of Beethoven's Sonatas opp. 101 and 106 received two BBC Music Magazine Awards in the categories of "Disc of the Year" and "Instrumentalist of the Year" in 2008. She won a Grammy for "Best Instrumental Soloist Performance with Orchestra" for her CD featuring Mozart's Piano Concertos nos. 23 and 24. The entire Mozart Piano Sonatas and Piano Concertos, the complete Schubert Piano Sonatas, the five Beethoven Piano Concertos with Kurt Sanderling, and the final five Beethoven Piano Sonatas are all included in her discography. She recorded Berg's Chamber Concerto with the Ensemble Intercontemporain, Pierre Boulez, and Christian Tetzlaff in 2008, and her first recording of Schumann's Davidsbündlertänze and Fantasy in C major with the Ensemble Intercontemporain, Pierre Boulez, and Christian Tetzlaff in 2010.
Uchida recorded Mozart's Piano Concertos 23 and 24 with The Cleveland Orchestra, which she directed from the piano, in 2009, and continued the series in 2011 with Concertos 20 and 27 and in 2012 with Concertos 9 and 21. In September 2013, a Schumann performance including the Piano Sonata no. 2 op. 22, Waldszenen op. 82, and the late Gesänge der Frühe op. 133 was released. Her most recent Decca album, due out in August 2014, is another installment in Cleveland's continuing Mozart series. Concertos 18 and 19 are included.
Uchida is a trustee of the Borletti-Buitoni Trust and has a long history of supporting the development of young musicians. She also co-directs the Marlboro Music Festival with Richard Goode. She was appointed a Dame Commander of the Order of the British Empire in June 2009, and she received the Royal Philharmonic Society's Gold Medal in May 2012.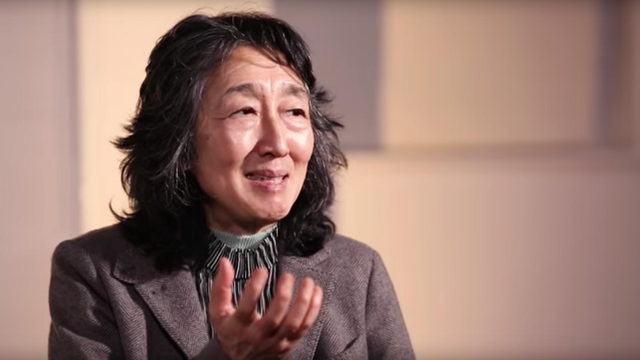 Clearly, music is more important to Uchida than his public image. However, after hearing about Uchida's expertise, the audience hailed her as one of the best in her field. When she performed a series of performances, including the entire Mozart sonatas in 1982, a large number of people sat up and took note of her ability for the first time. Mozart's piano sonatas have been criticized for being too simple, despite the fact that he is widely considered as one of the greatest composers. This was not the case under Uchida's meticulous preparation and performance, which enthralled audiences with her profound and passionate interpretation of the works.
Her series' critics have nothing but glowing things to say about her. "She does not sing the music; she lives in it," a London Times reviewer said, according to Biography Today. Uchida is passionate about her interpretation of the music she performs and her connection with the composer, as the reporter pointed out. She also has a modest view of her own abilities. Uchida said that she confessed to Catherine Pate of the London Symphony Orchestra during an interview, "All I want is for people to appreciate Mozart's beauty. I don't mind if people don't realize it was me that played it, as long as they like the song! "
She performed all 21 piano concertos in a series of concerts with the English Chamber Orchestra a few years after her groundbreaking interpretations of Mozart's sonatas. During the 1985-1986 performance season, she directed these concertos from the piano. Her skill and expressiveness wowed both crowds and reviewers once again. In a manner that few artists had been able to accomplish, she had made Mozart's music her own while still maintaining his purpose at the forefront of the song. Mozart's music is a masterpiece, as she disclosed in Time, "a kind of universe unto itself... so perfect that it makes you forget about everything else. Then you're dazzled when you emerge. "
Uchida's sonata and concerto performances catapulted him into the international limelight. She was soon appearing in music venues across the globe and producing award-winning CDs. Her recordings include Mozart's piano concertos and sonatas, as well as works by Beethoven, Chopin, Debussy, and Schubert, to mention a few. Her performance of Schoenberg's Piano Concerto in 2001 received four prizes, including the Gramophone Award for best concerto recording.
Uchida approaches the job with meticulous thought in order to prepare for her profession and, more importantly, to master whatever piece she chooses to perform. She not only researches the composer's music and writings, but she also tries to figure out what he was thinking and how his ideas came to be. It was this musical expertise that she yearned for as a child in Japan but couldn't find. She was free to explore it now that she was on her own. She does this in part by studying music theory with Heinrich Schenker, a theorist, editor, and pianist renowned for his groundbreaking technique of musical analysis. As she told a group of students at Johns Hopkins University in 1998, he had had a significant effect on her. "I was enthralled by his insight... "
Uchida applies this knowledge and meticulous preparation to her performances, which are open to both audiences and criticism. She has received a lot of acclaim from critics. She "plays... with a surprising mix of intensity and compassion, significant rhythmic freedom, and a beautiful tone," according to Time. Shirley Fleming stated in the American Record Guide, "Her range of touch is incredible... Perhaps her most distinguishing feature is her lyrical flow, which is conveyed in... the perfect beauty of phrasing. " "Refreshing renditions of Beethoven's compositions" and "clean and pure playing," according to Louis Gerber. Uchida has firmly established herself as one of the world's best concert pianists.
By most accounts, Uchida is a cautious performer when it comes to the number of performances she does each year. She tries to keep it between 50 and 60 each year, but she has gone above 70 on occasion. According to the New York Times, "It was very difficult for me. You can perform 100 concerts if you stick to two piano concertos and one recital program. However, I like playing a variety of games. There is such a large repertoire. " She not only wants to play a more diverse concert program, but she also wants to limit the number of people she performs with in order to avoid fatigue. Despite this, she is a very active artist. She became the first woman to lead the Ojai Music Festival in California in 1998. She was also co-director of the Marlboro Festival in Vermont at the time. She was also a Cleveland Orchestra Artist-in-Residence.
Unafraid of the industry's prejudice towards younger artists, Uchida has already planned a series of performances for 2018. Biography Today reports that "She's already planning a series of performances for when she reaches 70 years old. She intends to play Bach's Goldberg Variations as well as all 48 of his Preludes and Fugues that year. " It will take her years to prepare the song, but she is excited about it. She still enjoys playing the guitar after all these years.
Outside of playing with Uchida, life revolves around the piano and music. She is a true Londoner who has a home with a separate studio where she keeps her five pianos. She has never married or had children, thinking, according to Biography Today, that having a kid would have prevented her from pursuing her profession. Both her children and her job would have suffered significantly as a result of the travel and preparation needed. In this manner, even if she loves other hobbies such as literature and theater, Uchida has little time for anything other than music, which is a wise decision. In an interview with Catherine Pate, she said, "I don't have any other interests. Other things interest me, but I only have space for one true love, which is music.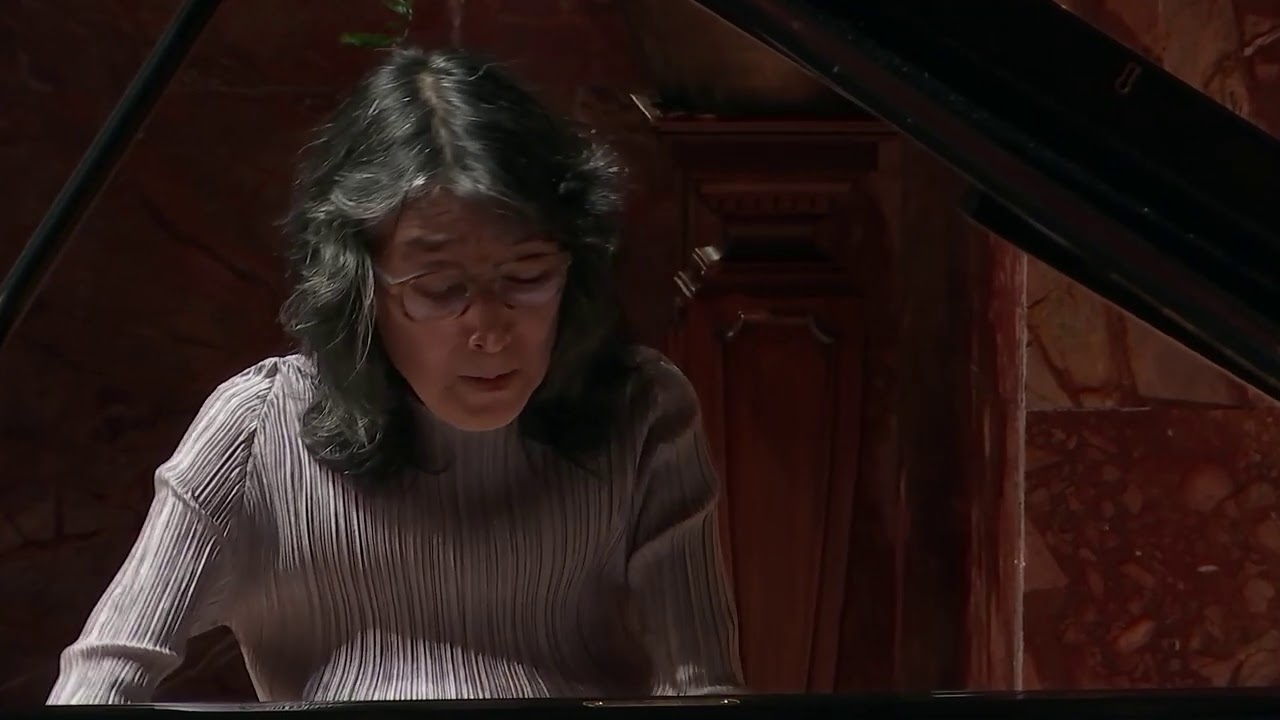 Mitsuko Uchida - Franz Schubert, Piano Sonata in C D840 'Reliquie', II. Andante
Share:
Twitter

|
Facebook

|
Linkedin