20 Most Popular Piano Songs
Piano melodies may touch a particular part of our spirit, whether you're an artist, a pianist, or simply a music lover. Piano musicestablishes a strong connection between the musician and the listener, and each delicate note communicates directly with us.
There is no lack of great piano music to select from, fortunately. The piano is one of the most powerful and flexible instruments available, and it has been used to produce great art for ages. Here is a list of popular piano songs.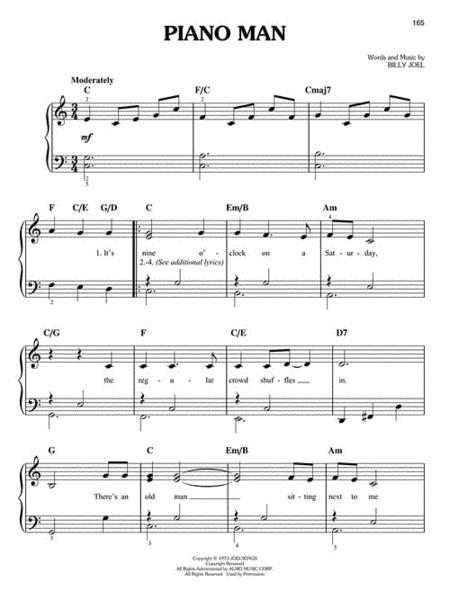 The Moonlight Sonata, Ludwig van Beethoven's exquisite solo composition, is his most renowned work, appreciated especially for its softly arpeggiated and enigmatic opening movement. Hector Berlioz, the composer, referred to this piece as a "lamentation."
The composition is divided into three movements: a dreamy first movement, a more lively second movement, and an overtly turbulent third movement that includes an enormous technical exercise for the fingers. Overall, the Moonlight Sonata's approach has been a delight to listen to for decades.

Beethoven - Moonlight Sonata (FULL)
A Canon is a piece of music featuring a melody that is imitated and layers of counterpoint voices. Even when performed solo on the piano, it is technically an accompanied canon since it contains various melodies to create a complex musical tapestry.
Johann Pachelbel's Canon rose to prominence in the late 1600s, but fell out of favor until the 1960s, when it was rediscovered. Many rock and pop musicians have improvised the distinctive eight-bar progression in various ways. The original version, on the other hand, has become the most well-known song for weddings and has been included in a number of famous films.

Pachelbel - Canon In D Major. Best version.
Ludwig van Beethoven's Für Elise is a well-known piano tune with a short and light composition with a lovely lyrical melody. It has also become a staple piece in the repertoire for novices who wish to begin learning significant music.
This score was found by Ludwig Nohl, a Beethoven scholar, and it was finally published in 1867, 40 years after Beethoven's death. The dedication 'Für Elise' was discovered on Nohl's original signature, which had been lost for years. As a result, there were various guesses as to who the mystery Elise was. Some speculated that she was Beethoven's former love, while othersassumed she was a singer to whom the work was dedicated.

Beethoven - Für Elise | Piano & Orchestra
At the age of thirteen, Clara Wieck started writing the Piano Concerto in A minor. With the assistance of her future husband, Robert Schumann, she arranged the piece herself.
She finished the three-movement Piano Concerto after three years. This lovely piece of music demonstrates her incredible musical creativityand skill.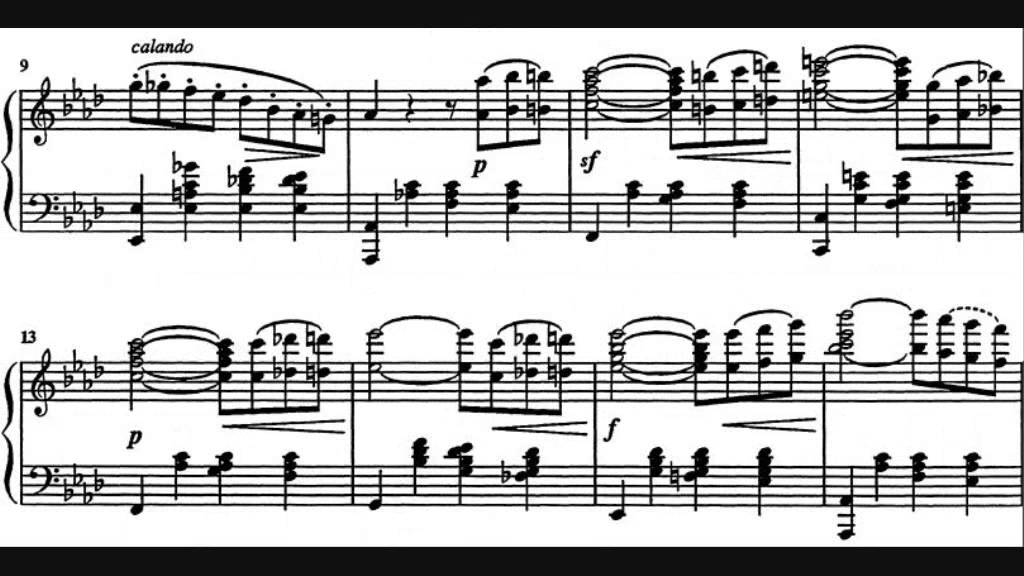 Clara Schumann - Piano Concerto in A minor, Op. 7
The third movement of Mozart's Piano Sonata No. 11 is the Rondo Alla Turca, commonly known as the "Turkish March." It is, however, usually heard on its own and is one of Mozart's most well-known piano works. The work is funny, fast-paced, and lighthearted. It's well-known as a party piece.

In French, Clair de Lune also means moonlight. It is the third movement of Claude Debussy's four-movement piano work. It is one of the composer's earliest pieces, yet it is also the most well-known of his works.
The piece's simplicity should not deceive you; this third section of Debussy's work took him 15 years to complete.

CLAUDE DEBUSSY: CLAIR DE LUNE
Chopin's Minute Waltz, commonly known as Valse du Petit Chien or Puppy Waltz, is dedicated to Countess Delfina Potocka. It's a lively composition with a happy atmosphere.
This artwork conjures up thoughts of a dog chasing its tail in a never-ending spinning fashion. The Minute Waltz is a well-known encore and one of Chopin's best-known piano works.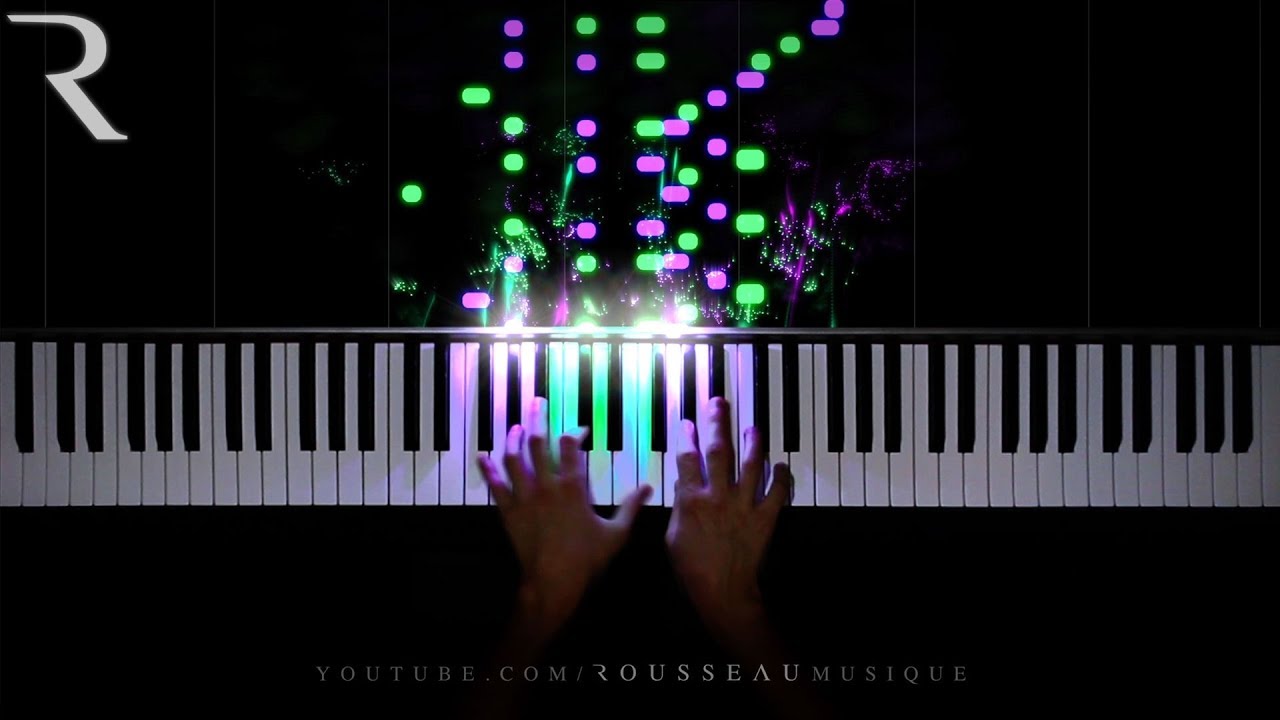 Chopin - Minute Waltz (Op. 64 No. 1)
Sergei Rachmaninoff is regarded as one of the world's finest pianists. At the turn of the century, he wrote Piano Concerto No. 2 in C minor. Because it is difficult to perform, but extremely beautiful and full of passion, this work established Rachmaninoff as an exceptional composer.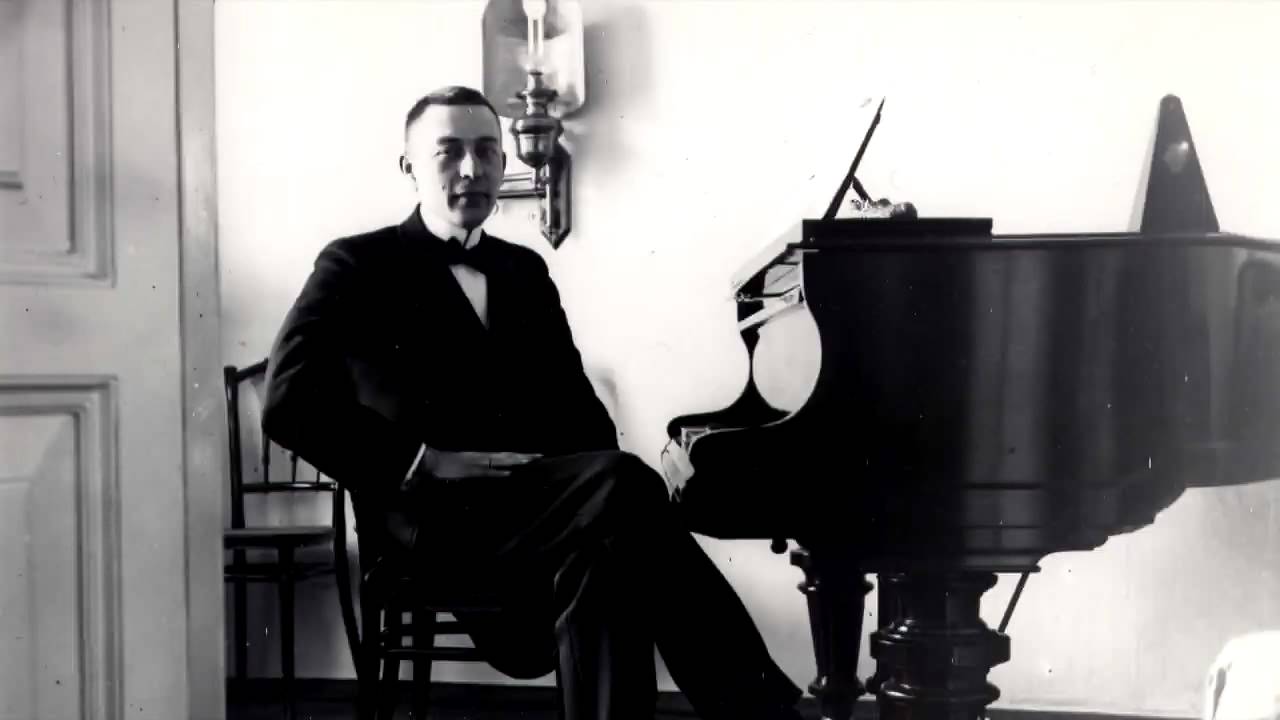 Rachmaninoff - Piano Concerto #2 in C Minor, Op. 18 - HD
Rebecca Clarke was a 20th-century British composer. She had her training in London before settling in America for the rest of her life. Her music is renowned for being exciting, forceful, and adventurous. The Piano Trio is a stunningly lovely piece with a strong sense of uniqueness. Bloch, Ravel, and Debussy were among the contemporary influences on her work at the time. This song was even said to mirror World War I, with its terrible destruction and fresh optimism.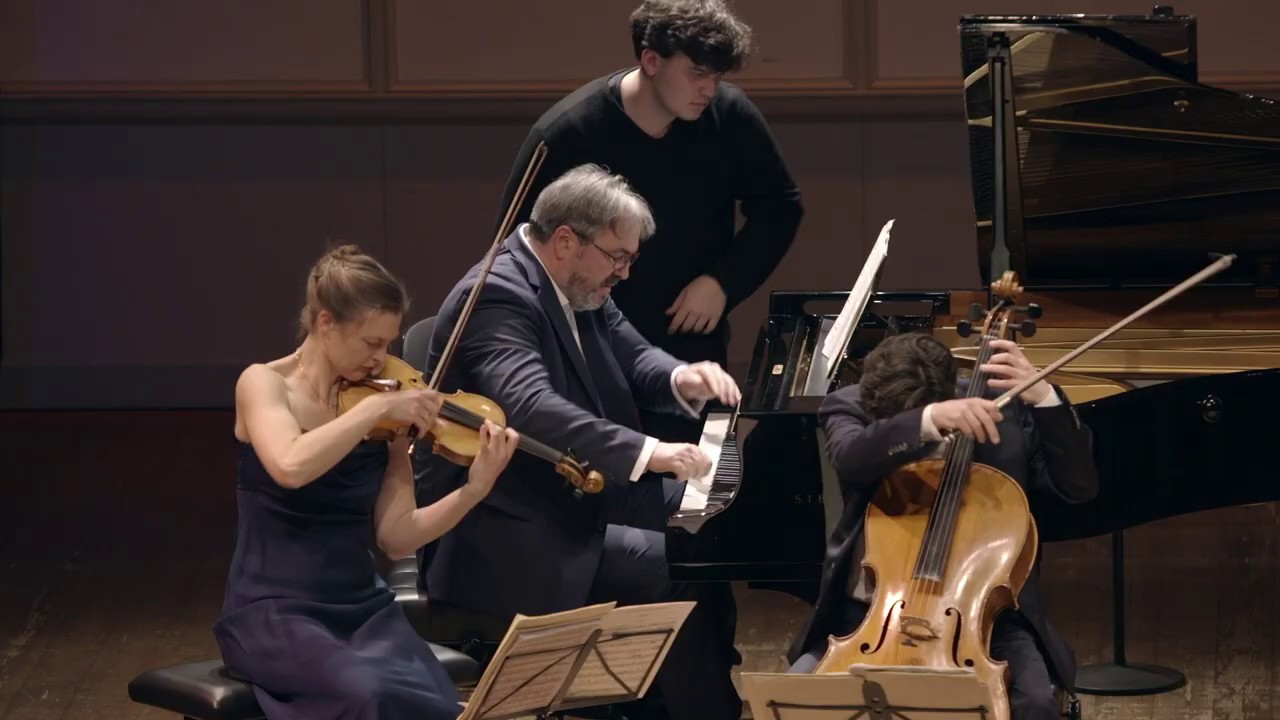 ATOS Trio: Rebecca Clarke - Piano Trio (1921)
The Maple Leaf Rag, one of Scott Joplin's early compositions, is one of the most well-known classical piano tunes. It's a piece of early ragtime piano music. Despite its status as a forerunner of jazz music, it is nonetheless classified as "classical music."
The most well-known of all ragtime pieces is Maple Leaf Rag. Joplin has put a lot of thought into it, and it's a lot of fun to play. To play this piece effectively, one needs to have great coordination in their left hand. This song provided Joplin with a regular source of money for the rest of his life.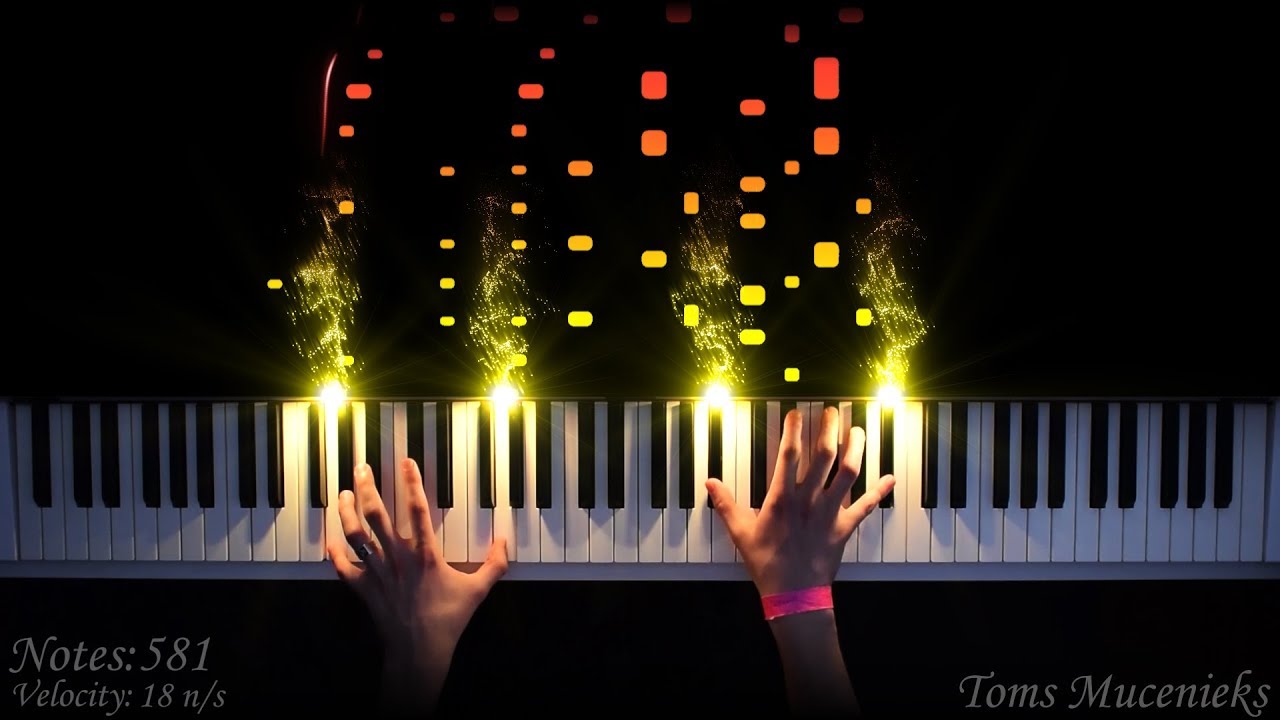 Scott Joplin - Maple Leaf Rag
Franz Liszt's Liebestraum, commonly known as "Dreams of Love," is a collection of three solo piano works. A rapid cadenza connects each segment and requires a high degree of technical skill.
This beautiful composition was inspired by a poem by Ferdinand Freiligrath, which Franz Liszt set to music.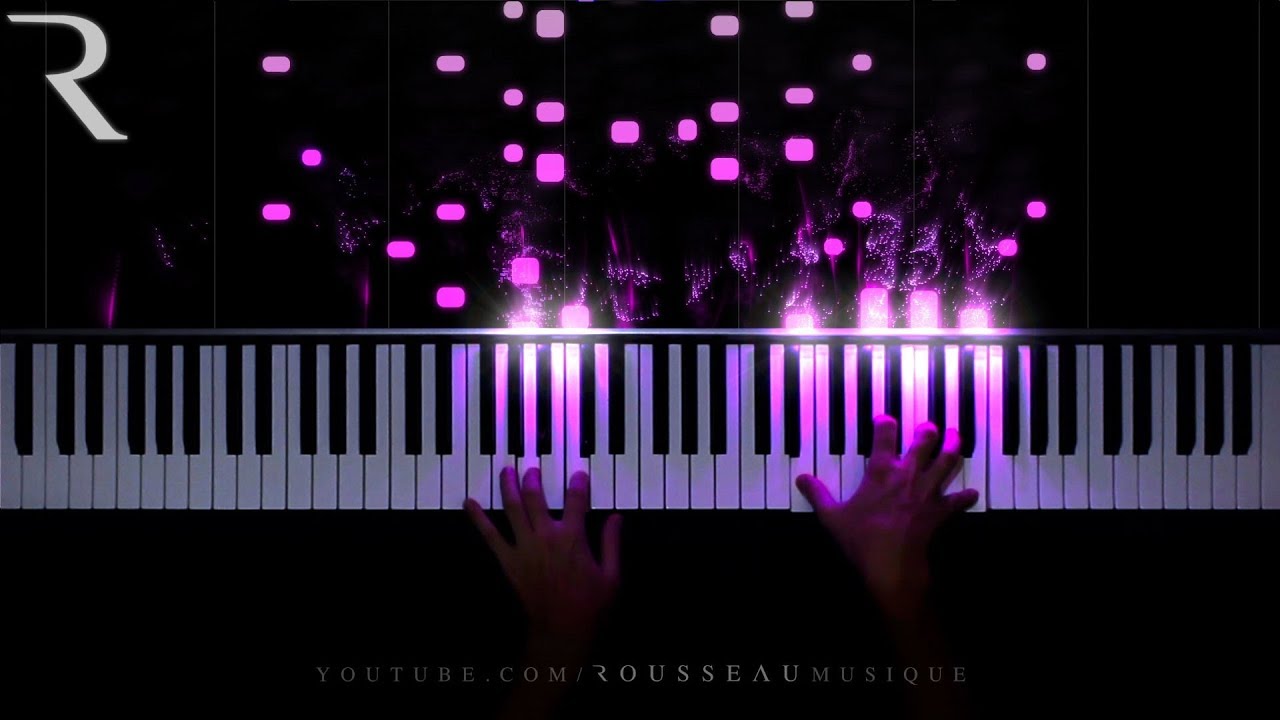 Liszt - Liebestraum No. 3 (Love Dream)
Pyotr Tchaikovsky is a well-known Russian composer who is renowned for his magnificent operatic compositions and "sensual richness." Despite its early inability to achieve popularity, his ballet Swan Lake has become one of the most popular ballets of all time.
It's a ballet about a princess who was cursed by an evil sorcerer and transformed into a swan.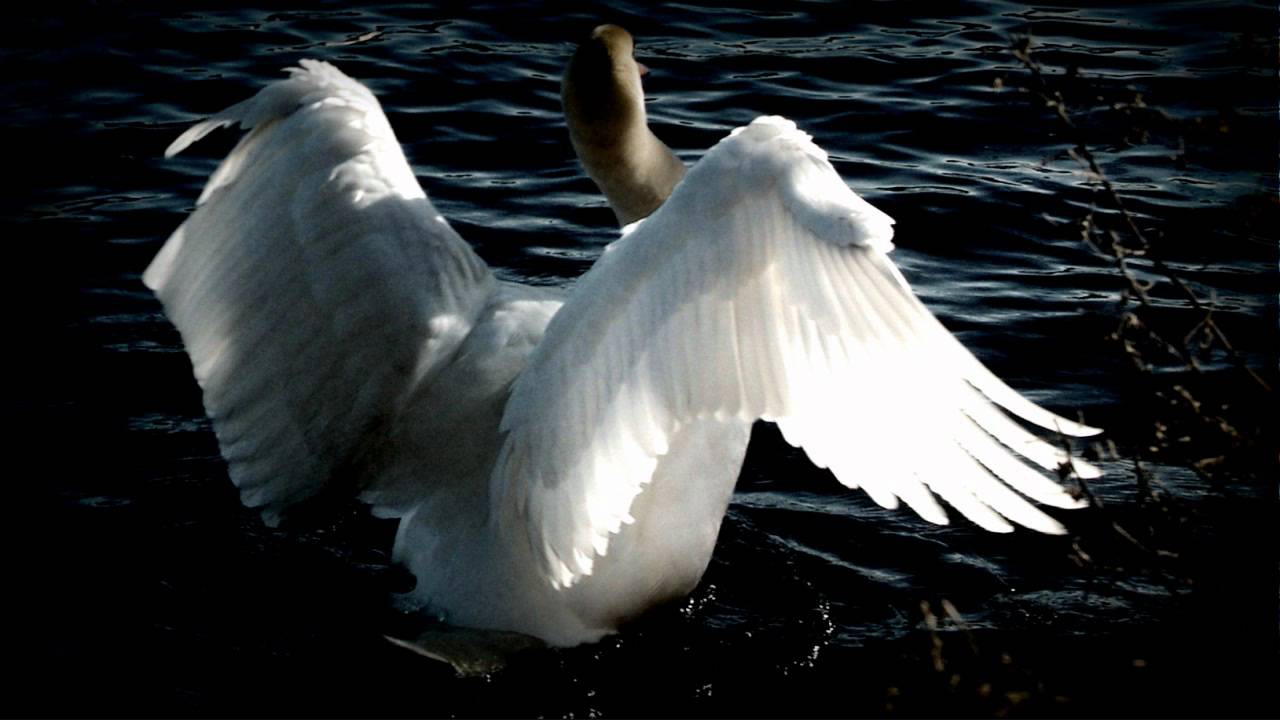 Tchaikovsky - Swan Lake (Swan Theme)
The Well-Tempered Clavier by Johann Sebastian Bach was groundbreaking in its day. It is a collection of 48 preludes and fugues released in two volumes. It is the most important solo piano project of the Baroque period. For the following hundred years, it even opened the door for other composers to write for keyboard instruments.
The term 'Well-Tempered' alludes to the use of a tuning mechanism that works in all keys, which was an uncommon occurrence in Bach's day.

J.S.Bach - The Well Tempered Clavier: Book I: Prelude and Fugue No.1 in C Major - Sviatoslav Richter
The Emperor is Ludwig van Beethoven's last great piano concerto. However, it has a strong claim to being the greatest amazing piece of piano music ever composed. Beethoven's patron and student, Archduke Rudolf, was honored with this work.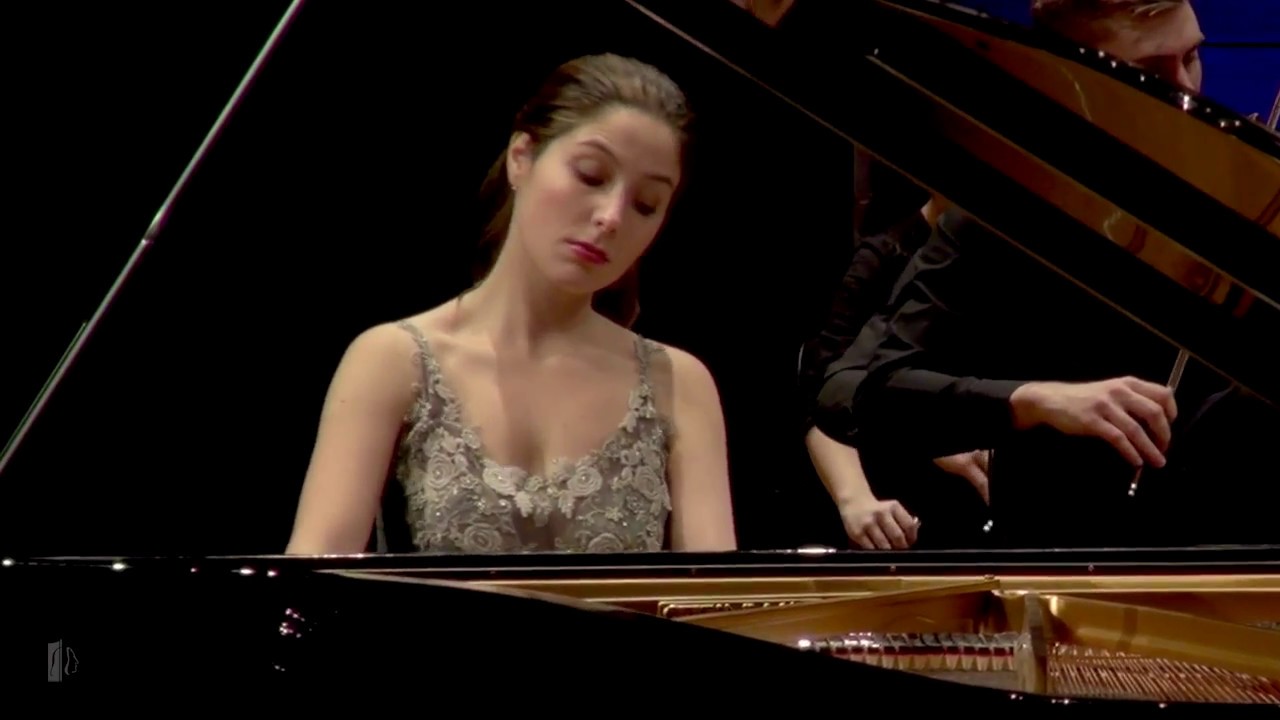 Alina Bercu performs Beethoven's Piano Concerto No. 5 in E flat major op. 73 (full)
Franz Liszt's Piano Sonata in B minor is a solo piano sonata. In 1854, he finished the work. Following its completion, he gave a private performance of the work, when he learned that another composer and pianist, Johannes Brahms, was there.
He began to play the piece, and as he got to the section he was most proud of, he discovered Johannes Brahms dozing off. A music reviewer slammed his work, saying that anybody who thinks it is lovely is beyond help.
The sonata took some time to become conventional in the concert repertoire, owing to its initial poor reception and technical difficulties. Despite this misfortune, Liszt's sonata remained his crowning achievement.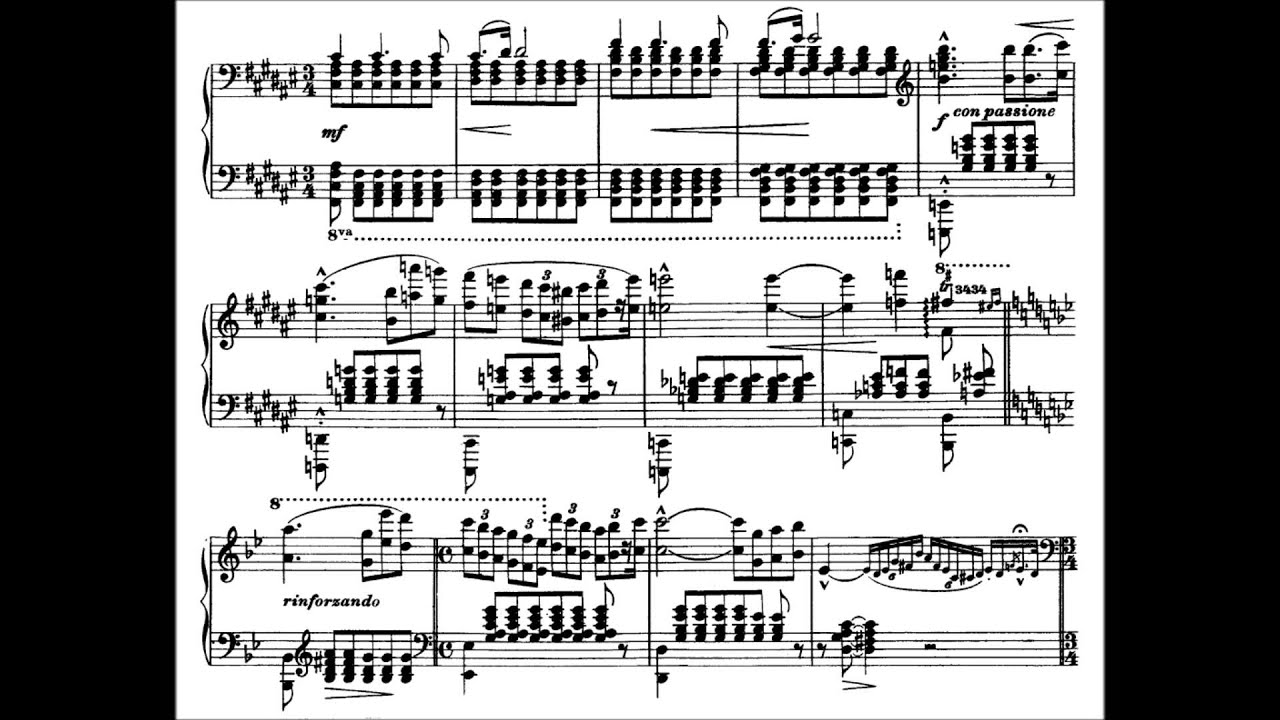 Liszt: Sonata in B Minor (Zimerman)
Waltz No. 2 is Dmitri Shostakovich's best-known composition and one of the most famous piano tunes.
His hybrid style, which incorporated different inspirations from several periods, resulted in this work. This composition is light and charming, which contributes to the overall impact of the music.

Dmitri Shostakovich - Waltz No. 2
Kinderszenen, commonly known as Scenes from Childhood, is a melancholy collection of thirteen music works by Robert Schumann that explores topics including bedtime tales, nighttime terrors, chase games, and sleep.
Compared to his previous compositions, Schumann characterized them as more melodious and joyful in 1840. The collection's Movement No. 7 is the most well-known composition. In 1947, it was also used as the opening and closing theme song for the Hollywood picture 'Song of Love.'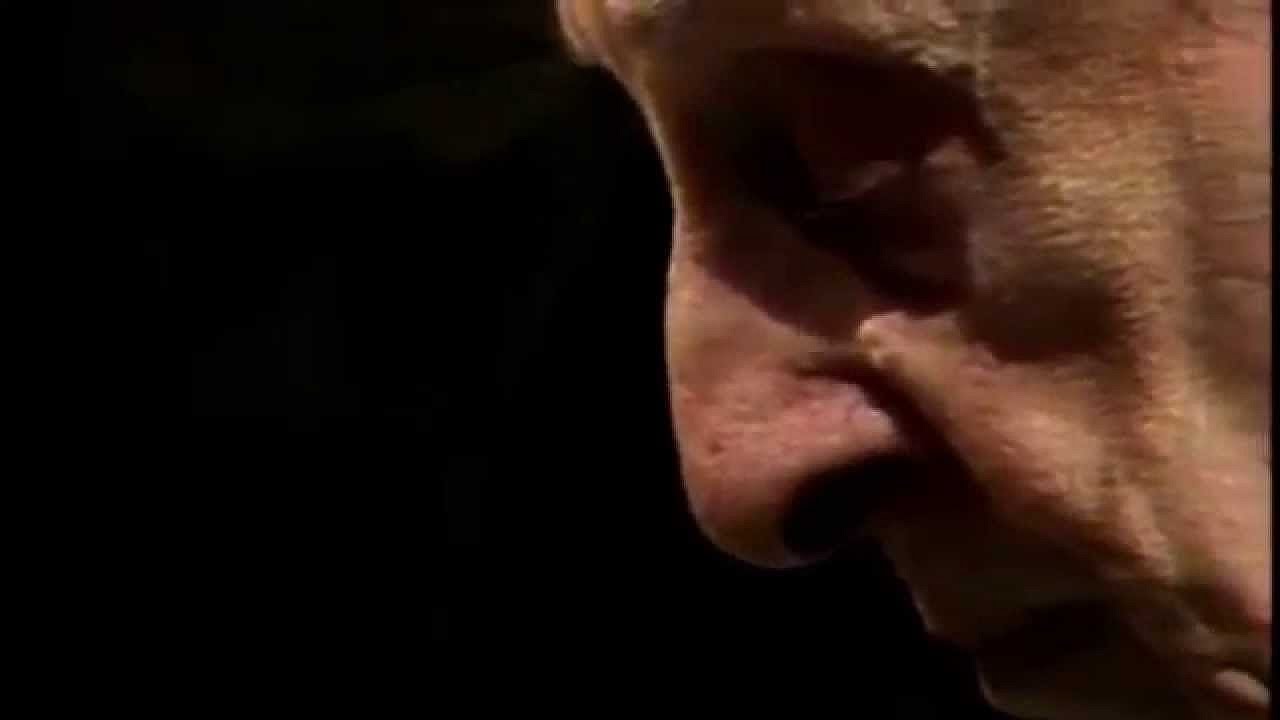 Schumann - Kinderszenen Op.15, "Scenes from Childhood" | Vladimir Horowitz
Joe Hisaishi's One Summer's Day is characterized as "weightless and pure sunshine." Throughout his career, Hisaishi collaborated on nearly all of Hayao Miyazaki's films and produced over 100 film soundtracks.
The soundtrack of the film 'Spirited Away' is a sweeping auditory journey, with the opening tune-One Summer Day-being the most significant and crowning gem. Despite the fact that it isn't about romantic love, it wonderfully depicts a sad tale, despite the fact that it is full of exciting experiences.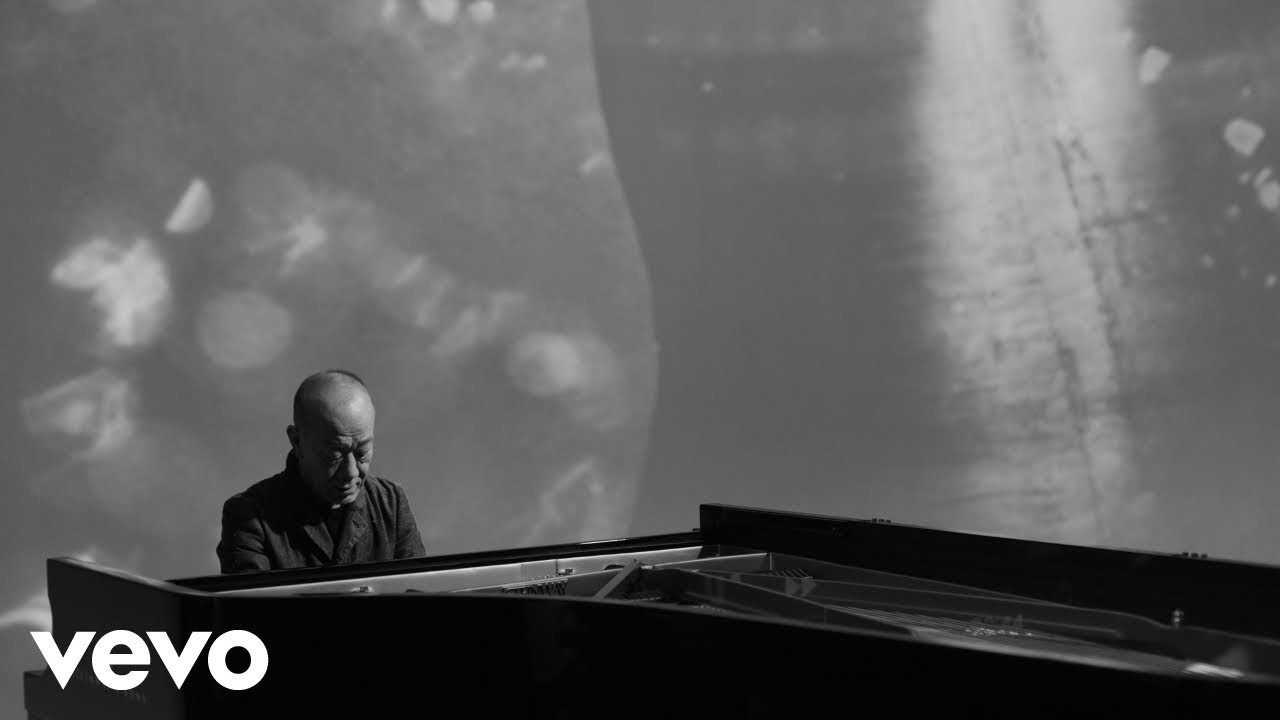 Joe Hisaishi - One Summer's Day
Cristofori's Dream, David Lanz's seventh studio album, is the appropriate title for this piece since it may transport you into your dreams. It features a light and spooky right-hand melody that reminds you of a childish music box, while the heavier sections of the song remind you of lost love.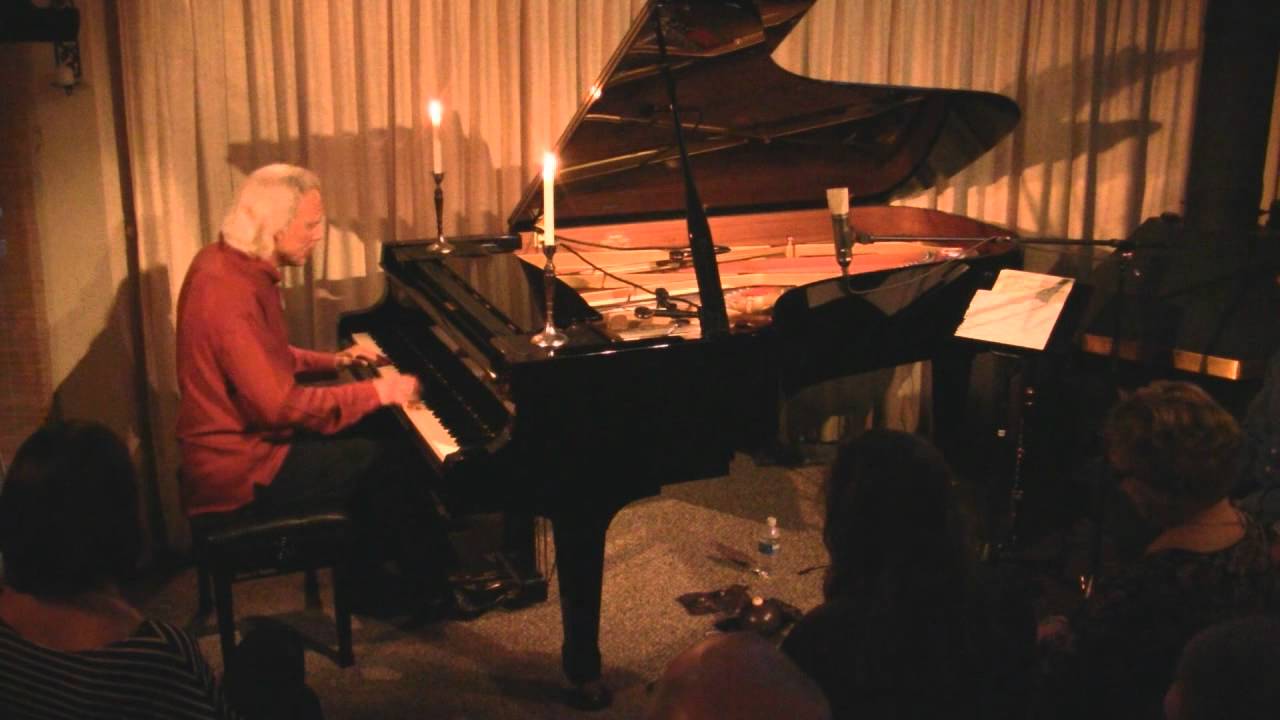 David Lanz performs "Cristofori's Dream" live solo piano concert at Piano Haven
Once you've mastered a few songsusing just your right hand, it's time to move on to learning how to utilize your left hand. Because all music is built on chords, learning fundamental chords on the left hand is a natural next step and a useful tool for playing any song you choose. Leonard Cohen's Hallelujah is one of the most beautiful and yet simple piano pieces for beginners. You may start learning how to play chords with the left hand while playing the melody of the song with the right hand in the video below.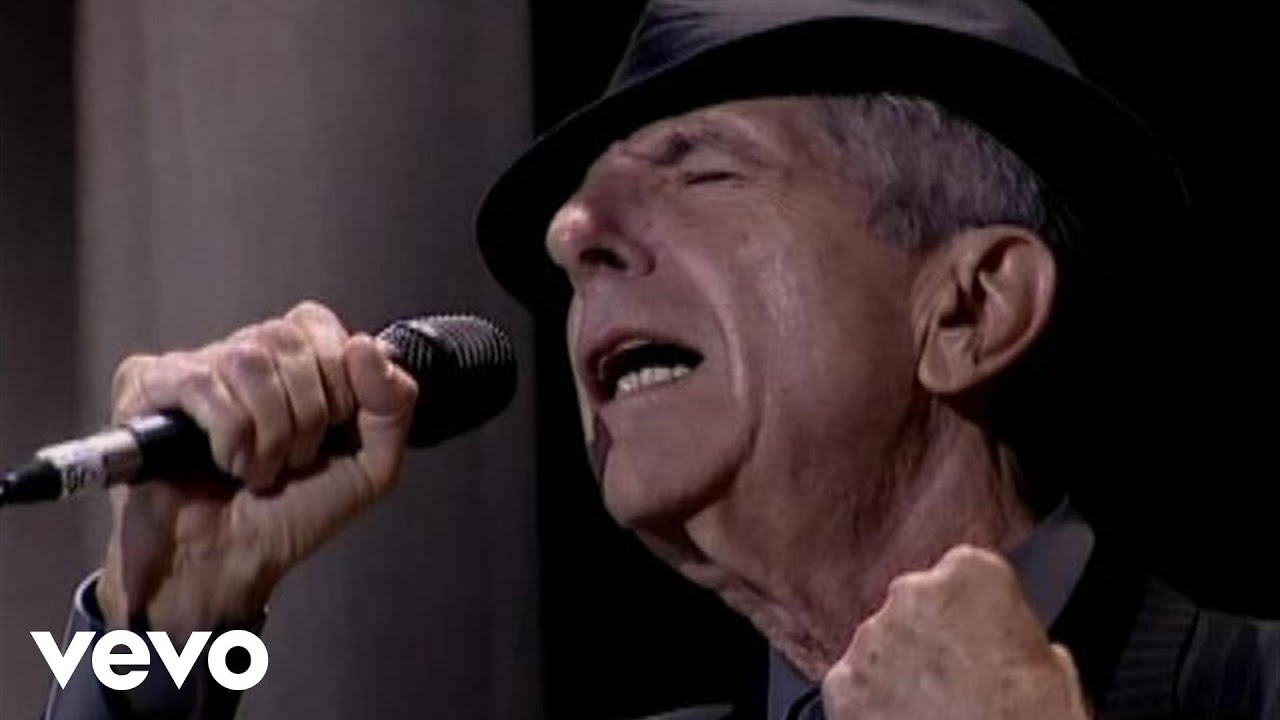 Leonard Cohen - Hallelujah (Live In London)
Share:
Twitter

|
Facebook

|
Linkedin