Tigran Hamasyan: Wiki, Nonesuch Records, Music Career, Top 5 Amazing Facts
Tigran Hamasyan, an Armenian pianist and composer who grew up in Los Angeles, is one of the great slipstream artists of the twenty-first century. His music spans jazz, crossover classical, electronic, vocal, and Armenian folk music genres. As demonstrated by 2013's Shadow Theater, where jazz, classical themes, and electronics were interwoven, he often combines various genres into a single album. Luys I Luso recontextualized holy music from five centuries into a contemporary piano/voices arrangement two years later. In 2018, he released the For Gyumri (his hometown) EP after returning to Armenia. His virtuoso piano, wordless singing, Baroque dancing, and Armenian music were all included in the album's five songs, which were set against electronic backgrounds and hip-hop rhythms.
Hamasyan was born in the Armenian city of Gyumri in 1987. At the age of three, he started playing the piano on his family's piano, and at the age of six, he enrolled in music school. His family moved to Los Angeles when he was ten years old. After studying under Vahag Hayrapetyan, a former pupil of jazz great Barry Harris, Hamasyan would concentrate his creative eyes on jazz after being inspired by the rock sounds of Deep Purple, Led Zeppelin, and the Beatles. He excelled as a jazz pianist as a teenager. In 2000, inspired by the sounds of Thelonious Monk, Charlie Parker, Art Tatum, and Miles Davis, Hamasyan became a participant in the Yerevan Second International Jazz Festival. He would go on to win a number of competitions a few years later, including one at the 2003 Montreux Jazz Festival.
In 2009, he released Red Hail with his band Aratta Rebirth. He made his Verve debut two years later with A Fable (billed simply as Tigran), a solo piano and voice album. Shadow Theater, accompanied by a band, strings, vocals, and Jan Bang's electronics, was released by Hamasyan in 2013. He was awarded the Vilcek Prize for Creative Promise in Contemporary Music the same year. Mockroot, his Nonesuch debut from 2015, included creative electro-acoustic pieces and a traditional Armenian ballad. That year, Hamasyan made his ECM debut with Luys I Luso.
It was recorded a year ago with the Yerevan State Chamber Choir and directed by Harutyun Topikyan, and it included Armenian religious music from the fifth to the twentieth centuries in solo piano and choral settings. While his homeland's traditional music remained a constant source of research and creative inspiration, he returned to jazz with ECM's double-length Atmospheres, an electro-acoustic collaboration with Europeans Arve Henriksen, Bang, and Eivind Aarset, released in 2016.
In 2016, Hamasyan returned to Armenia to reside. An Ancient Observer, his second album for Nonesuch, was released in March 2017. It included songs created over the preceding four years, two of which were based on traditional Armenian melodies, and was mainly recorded and mixed in France by Antoine Gaillet for FLAM Music. Some compositions were meticulously prepared, while othersprovided looser frames that allowed for improvisation. Musical inspirations ranged from traditional Baroque dance and Armenian folk music to J-Dilla-style hip-hop rhythms adapted for piano and tracks with pedals linked to a synthesizer, as is his hallmark. In 2018, he released the EP For Gyumri, which included five more songs from those sessions and was preceded by the video single "Rays of Light."
In late 2019 and early 2020, Hamasyan recorded The Call Within in several American studios. His main accompanists were electric bassist Evan Marien and Arthur Hnatek on drums, and the album included 10 original songs. The Varduhi Art School Children's Choir, as well as singer and longstanding collaborator Areni Agbabian, cellist Artyom Manukyan, guitarist Tosin Abasi, and the Varduhi Art School Children's Choir, performed. The album's artistic aim, according to Hamasyan, was to provide a trip inside the pianist's dreamy inner world, drawing influence from historical maps, poetry, Armenian folk tales, old Armenian design, astrology, geometry, rock carvings, and cinematography. Nonesuch published it in July 2020.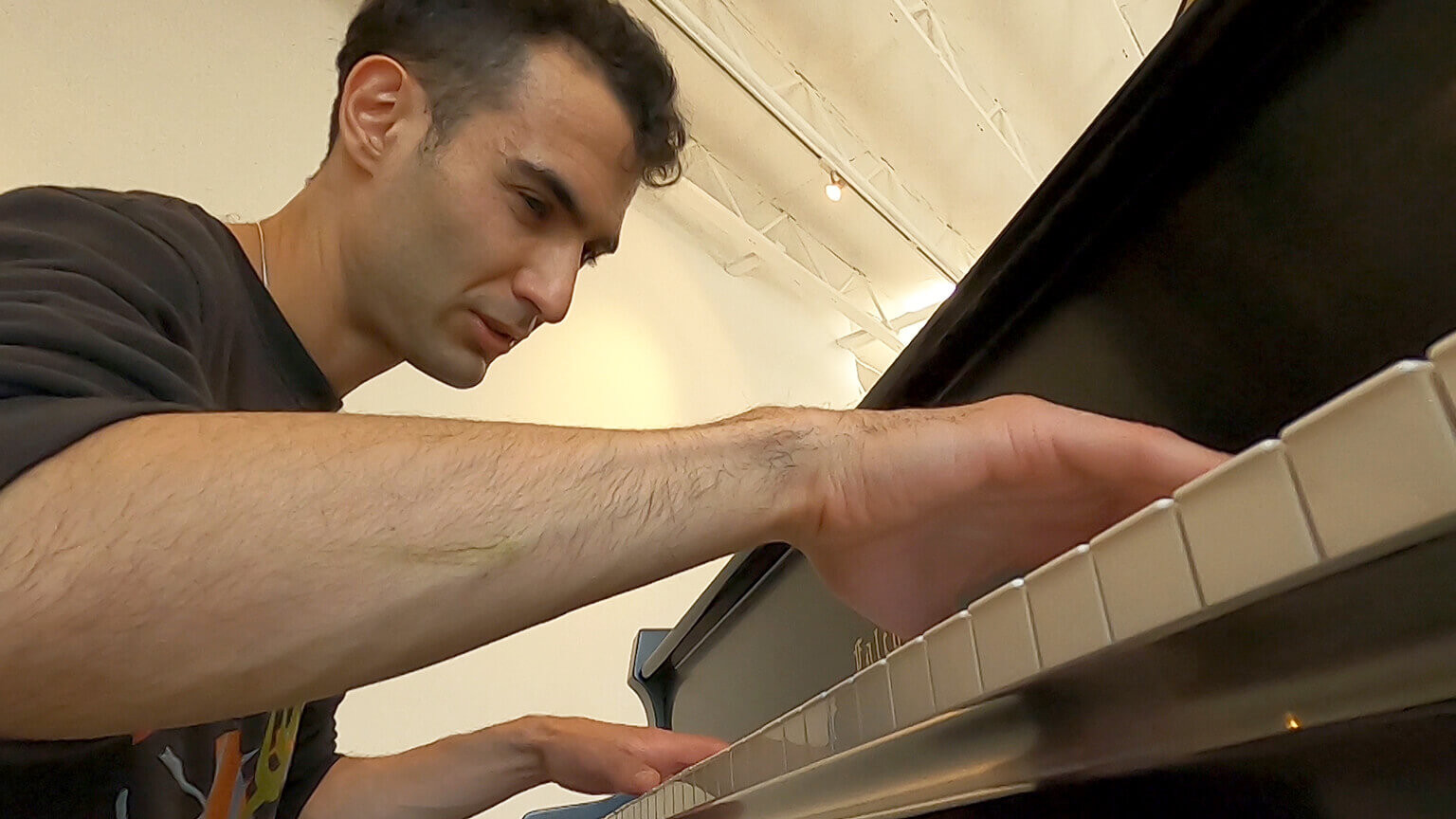 Tigran Hamasyan, a pianist and composer, has a new album out today on Nonesuch Records called "Revisiting the Film," which features drummer/composer Morgan Gren. The song is available to listen to below and on all streaming platforms here. The new song is a reworking of "Our Film," a tune from his most recent album, The Call Within, which was released last summer on Nonesuch. "I've been a huge admirer of Morgan's for a long time and was thrilled to get the opportunity to work with him," Hamasyan adds. "I'm hoping this is the start of our conversation."
For an NPR Tiny Desk (Home) Concert, Hamasyan performed a solo piano version of "Our Film," which NPR Music dubbed his "most ambitious release," as well as two previous songs.
The Call Within is a collection of 10 self-produced original songs. The album, described by Jazzwise as "an exceptional recording for exceptional times" and Hamasyan's "strongest artistic statement yet," is a journey into the artist's dreamlike inner world, inspired by his interest in maps from various eras, poetry, Christian and pre-Christian Armenian folk stories and legends, astrology, geometry, ancient Armenian design, rock carvings, and c.
Hamasyan began playing the piano at the age of three and began performing in festivals and competitions at the age of eleven, winning the piano competition at the Montreux Jazz Festival in 2003.
At the age of seventeen, he released his first album, World Passion, in 2005. He won the renowned Thelonious Monk International Jazz Piano Competition the following year. New Era, Red Hail, A Fable, for which he received a Victoires de la Musique (the French equivalent of a Grammy Award), Shadow Theater, and Luys I Luso are among his other albums. Mockroot (2015), his Nonesuch debut, received the Echo Jazz Award for International Piano Instrumentalist of the Year; An Ancient Observer (2017) and the companion EP, For Gymuri, followed (2018). Hamasyan has a devoted worldwide following, as well as accolades from Chick Corea, Herbie Hancock, and Brad Mehldau, in addition to prizes and critical acclaim.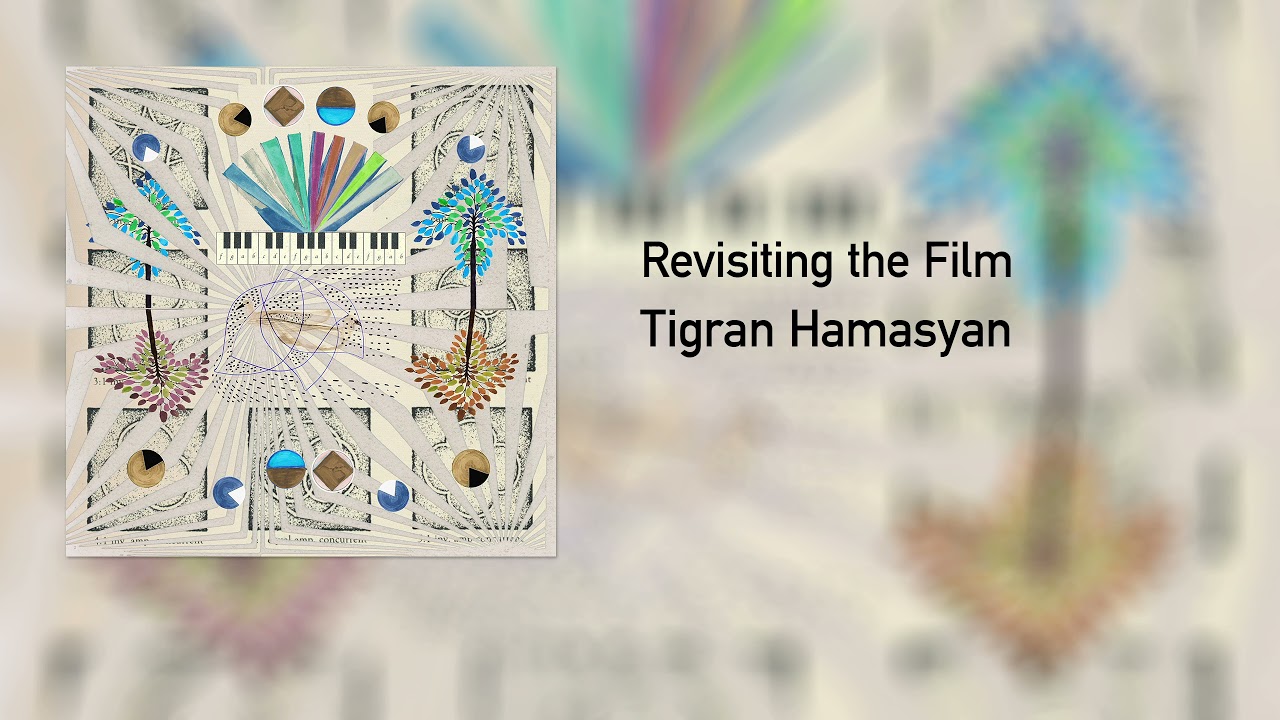 Tigran Hamasyan - Revisiting the Film (feat. Morgan Ågren) (Official Audio)
Tigran Hamasyan released an official sheet music piece through Terentyev Music Publishing Company in the Spring of 2018. This arrangement of 3 works, entitled "Etude No.1", "Markos and Markos", and "Lilac", was made available digitally in a CD-ROM set.
He started playing the piano in his family's home when he was three years old, and at the age of six, he was enrolled in a music school. Tigran and his family relocated from Gyumri, Armenia, to Yerevan when he was ten years old, where he studied with Vahag Hayrapetyan, a former pupil of jazz great Barry Harris. Tigran adds, "That's when I realized what jazz was." His exposure to jazz, along with his Armenian upbringing's folk music, resulted in a distinct viewpoint and creative style.
At the age of 16, he won the piano competition at the Montreux Jazz Festival, and at the age of 19, he won the Thelonious Monk International Jazz Piano Competition. Among his other accolades, he received the 2005 Concours de Solistes de Jazz de Monaco and the 2013 Vilcek Prize for Creative Promise in Contemporary Music.
Tigran has recorded nine albums as a leader, including Luys I Luso (Light from the Light), a masterful 2015 ECM Records session composed to commemorate the 100th anniversary of the Armenian Genocide and recorded in collaboration with the Yerevan State Chamber Choir under the direction of Harutyun Topikyan. The piece was performed in 100 churches across the globe as part of the remembrance. Tigran's most recent release is an original score for Japanese filmmaker Joe Odagiri's critically praised film They Say Nothing Stays the Same, which was released in 2019.
The pianist has worked with many musicians, including Tunisian oud virtuoso Dhafer Youssef. Jazz drummer Ari Hoenig, British electronic duo LV, and System of a Down singer Serj Tankian are among the musicians with whom the pianist has worked as a bandmate and collaborator. With trumpeter Arve Henriksen, guitarist Eivind Aarset, and electronic artist Jan Bang, he recorded the ECM quartet album Atmosphères in 2016.
Areni Agbabian, an improvising singer, has been touring with Tigran since 2009 and has been featured on his 2015 Echo Award-winning Nonesuch Records CD Mockroot and his 2013 Verve album Shadow Theater. Bloom, her ECM Records debut, was released earlier this year.
Share:
Twitter

|
Facebook

|
Linkedin