Top 8 Boogie-Woogie Piano Players Of All Time
Boogie-woogieis a kind of blues music that originated in African-American neighborhoods in the 1870s. That included piano duets and trios, as well as big band and country and western music. Unlike the conventional blues, boogie-woogie is linked with dancing. Here is the list of boogie woogie piano players.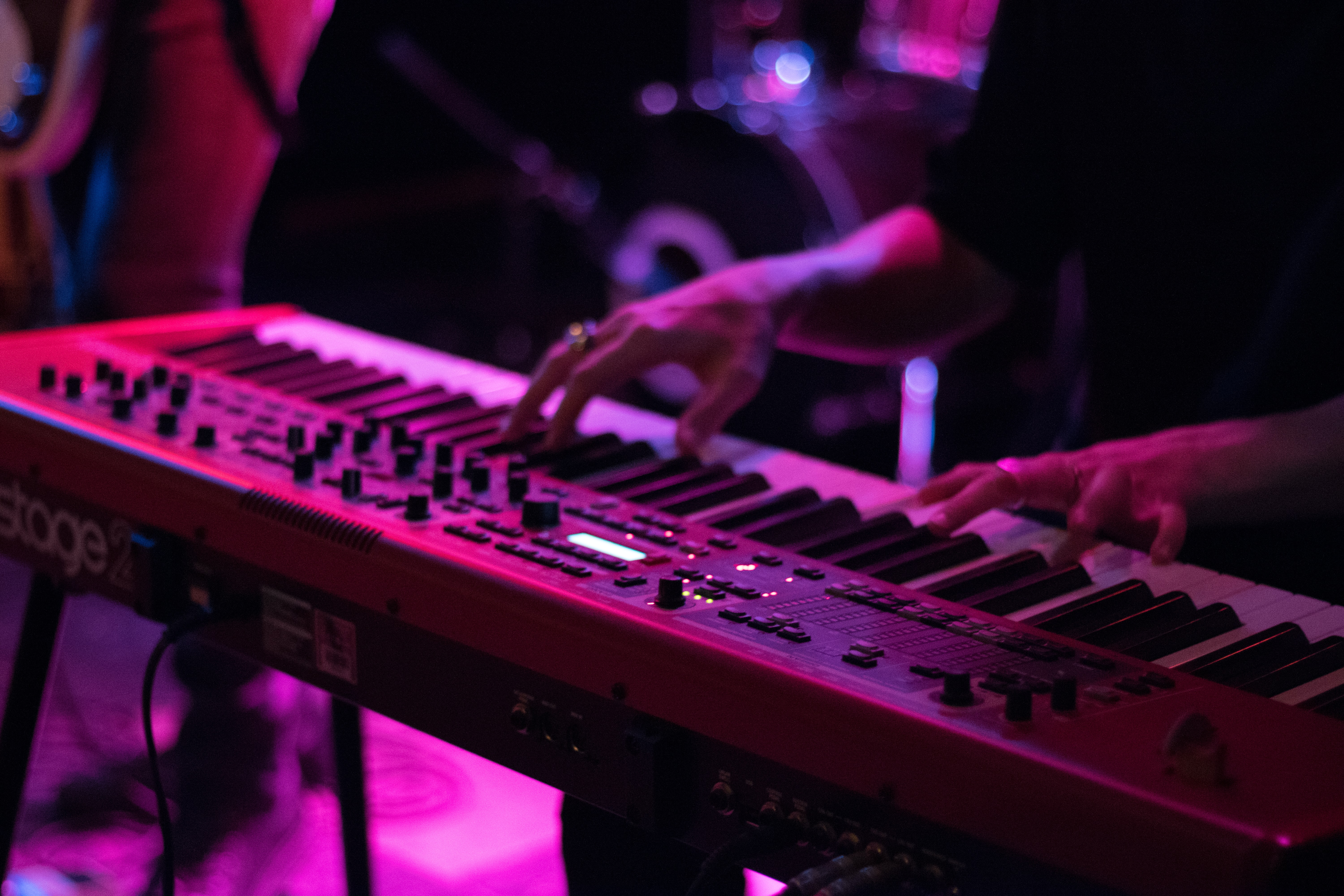 Albert Ammons was an American boogie-woogie pianist who lived from 1907 until 1949.
In 1934, Ammons established his own band, and in 1938, he played at Carnegie Hall in the Spirituals to Swing performance, which, among other things, started the boogie-woogie craze. Meade Lux Lewis and Pete Johnson, two other musicians at the event, went on to become the top boogie-woogie pianistsof the day. The trio collaborated at Café Society and toured and recorded together as a trio.
He worked tirelessly until his death in 1949, and he performed at Harry S. Truman's inauguration. Gene Ammons, a tenor saxophonist, was his son.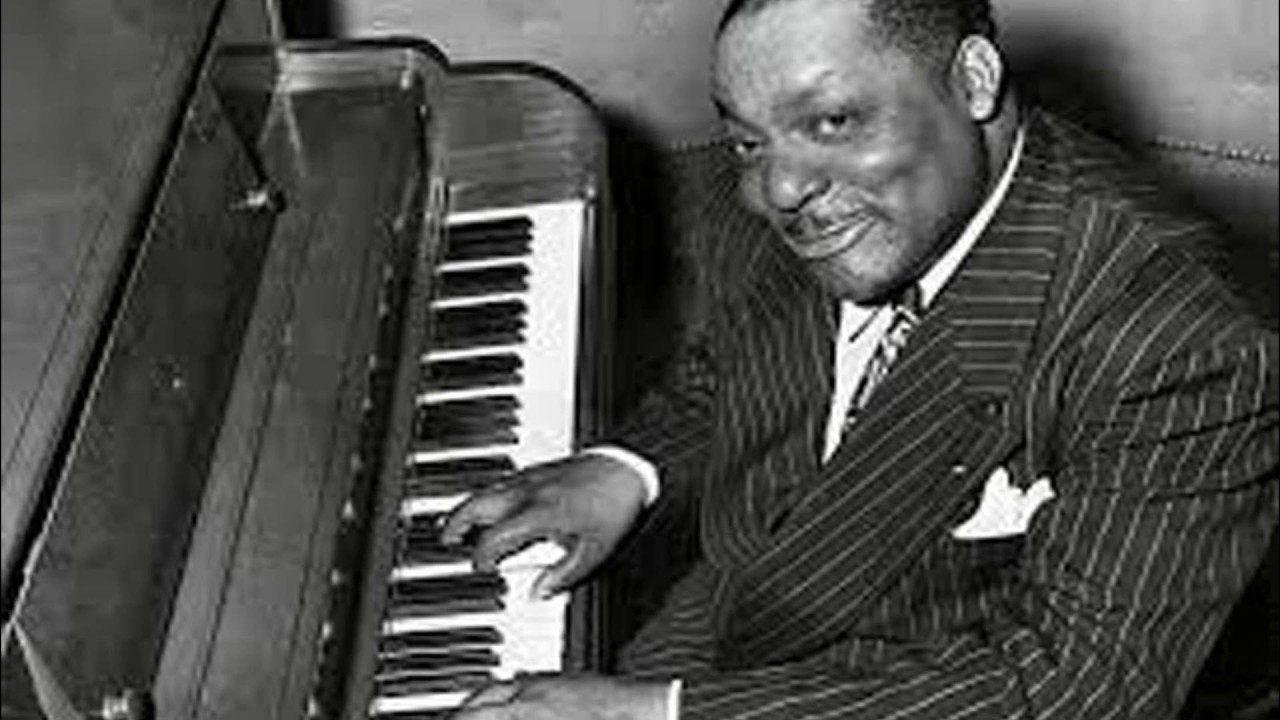 Albert Ammons - Albert's Special Boogie Woogie
James Carroll Booker III (December 17, 1939 – November 8, 1983) was a colorful and eccentric New Orleans pianist and vocalist.
As a child, he received classical training and acquired the ability to mimic the techniques of other players. His unique style incorporates blues, boogie woogie, and classical piano components. Professor Longhair had a major influence on Booker. In 1976 and 1977, Booker visited Europe. New Orleans Piano Wizard: Live! is a live recording of his performance at the 1977 Zurich Boogie Woogie and Ragtime Piano Contest. The Grand Prix du Disque for best live jazz album went to this CD (1977). He performed at the Montreux International Jazz Festival in 1977.
From 1977 to 1982, he was the house pianist at the Maple Leaf Bar in Uptown New Orleans' Carrollton district. This era is represented by records such as Resurrection of the Bayou Maharajah and Spiders on the Keys.
He battled with narcotics for much of his life, including a jail term for heroin possession at the Louisiana State Penitentiary in Angola, Louisiana.
His drug issues hampered his career; employers knew it was impossible to predict whether the unpredictable Booker would provide a great virtuoso performance or turn up in an incoherent, distracted condition. He dedicated one evening at the Maple Leaf to playing Frederic Chopin pieces in odd Latin American rhythms; another night, he hardly played at all, muttering obscenities and eventually peeing on the crowd from the stage. Booker's overdose death was greatly lamented by music fans, but it came as no surprise to those who knew him.

Bayou Maharajah - extra feature - Pianist Dr. John on James Booker
Tommy Dorsey (November 19, 1905–November 26, 1956) was a Big Band jazz trombonist.
Jimmy Dorsey's younger brother, Thomas Dorsey, was born in Shenandoah, Pennsylvania.
Starting in the 1920s, he worked with a variety of ensembles in the New York City region, including Rudy Vallee's, Vincent Lopez's, and Paul Whiteman's. He co-led the Dorsey Brothers Orchestra with his brother Jimmy until they disbanded in 1935. The brothers have played on a number of jazz albums as session musicians.
Tommy Dorsey went on to establish his own band, which was a huge success. Bunny Berigan and Charlie Shavers on trumpets, Sy Oliver on arranger, and Jo Stafford and Frank Sinatra on vocals made up the ensemble. Sinatra rose to prominence as a singer in the Dorsey band, claiming that seeing Dorsey play the trombone taught him how to regulate his breath.
This video is unavailable
Juan Trippe, the president of Pan American World Airways, was a member of his band in 1940. Jack Teagarden's trombone style, according to Dorsey, had a big influence on him. Tommy Dorsey died unexpectedly at his home in Greenwich, Connecticut, and was buried in Valhalla, New York's Kensico Cemetery.
Champion Jack Dupree, born William Thomas Dupree, was an American blues pianist. He was born on July 4, July 10, and July 23 in the years 1908, 1909, or 1910, according to various sources. He passed away on January 21, 1992.
Champion Jack Dupree, a genuine barrelhouse "professor," was the epitome of New Orleans blues and boogie woogie pianists. His father was from the Belgian Congo, while his mother was half Cherokee and Creole of color. At the age of two, he was orphaned and transferred to the New Orleans Home for Colored Waifs (also the alma mater of Louis Armstrong).
He subsequently apprenticed with Tuts Washington and the famous Drive'em Down, whom he referred to as his "father" and from whom he learnt "Junker's Blues." He was also a "spy boy" for the Mardis Gras Indians' Yellow Pochahantas tribe, and he started performing at barrelhouses, which are drinking facilities arranged around barrels of alcohol.
He started his career as a traveling salesman when he was a young guy, working with Georgia Tom in Chicago and Scrapper Blackwell and Leroy Carr in Indianapolis, Indiana. He worked as a chef in addition to playing the piano, and in Detroit, he met Joe Louis, who urged him to pursue a career as a fighter. He went on to fight in 107 fights, winning Golden Gloves and other titles along the way, and earning the moniker Champion Jack, which he used for the rest of his life.
At the age of 30, he went to Chicago and joined a group of recording artists, including Big Bill Broonzy and Tampa Red, who introduced him to Lester Melrose, the famous blues record producer who claimed composer credit and published several of Dupree's compositions.
His music is virtually entirely blues and boogie woogie, with no ballads or pop tunes, even blues ballads, in his repertoire. He wasn't a very accomplished musician or vocalist, but he had a witty and perceptive way with words: "Mama, move your fake teeth. Your father wants to scratch your gums." He sang as though he had a cleft palate on occasion, and even recorded as Harelip Jack Dupree. Dupree had great clear articulation, especially for a blues vocalist, so this was an artistic conceit.
He sang about life as he saw it, about prison, drinking, and drug addiction, despite the fact that he was just a light drinker who did not use other substances. His song "Junker's Blues" is still popular in New Orleans, and Fats Domino turned it into his first success, "The Fat Man." The songscovered a wide range of themes, including dismal subjects like "TB Blues" and "Angola Blues" (about the notorious Louisiana prison farm), as well as upbeat ones like the "Dupree Shake Dance": "Come on, mother, on your hands and knees, perform that shake dance as long as you want."
Dupree was also known as a storyteller who turned many of his tales into songs. "Big Leg Emma's" is a rhymed story about a police raid on a barrelhouse that dates back to the beginnings of rap music. Later in his career, he collaborated with John Mayall, Mick Taylor, and Eric Clapton on albums.
Although some sources claim that Jerry Lee Lewis recorded Dupree's "Shake Baby Shake," the words of his rendition of "Whole Lotta Shakin 'Goin' On" mirror the title of Dupree's song. Indeed, Dupree's 1957 reissue of "Shake Baby Shake" may have been a reaction to Jerry Lee Lewis's record's popularity that year.
Dupree's career was cut short during World War II due to military duty. He served in the US Navy as a chef and was imprisoned by the Japanese for two years.
"Walkin 'the Blues," which he recorded as a duet with Mr. Bear, was his greatest commercial hit. This resulted in a number of national tours, as well as a European tour. Dupree became the first of many blues artists to go to a less racially hostile atmosphere when he went to Europe permanently in 1959. He continued to record and perform throughout Europe, as well as continuing to work as a chef specializing in New Orleans cuisine. From time to time, he returned to the United States and performed at the New Orleans Jazz and Heritage Festival. He died of cancer in Hanover, Germany.

Champion Jack Dupree - Alberta
Keith Emerson is a British keyboardist and composer who was born on November 2, 1944. He started Emerson Lake and Palmer (ELP), one of the earliest supergroups, in 1970 after previously being a member of The Nice. In the mid-'90s, after the dissolution of ELP, he reformed The Nice for a tour.
Emerson was born in the English town of Todmorden. He studied western classical music as a kid, and this provided him with a lot of inspiration for creating his own style, which combines classical music, jazz, and rock elements. Emerson leapt at the chance to engage with Robert Moog and work with his creation, the Modular Moog, an analog synthesizer, in 1969 as a performer on the Hammond organ. The Moog had been utilized by other musicians, such as the Beatles and the Rolling Stones, but Emerson was the first to tour with it.
He's renowned for his technical prowess and live antics, which include using knives to hold down organ keys during solos and utilizing a custom rig to spin his piano end-over-end while he's performing. Emerson is generally considered as one of the best keyboard players of the progressive rock period, with contemporaries Richard Wright of Pink Floyd and Rick Wakeman of Yes.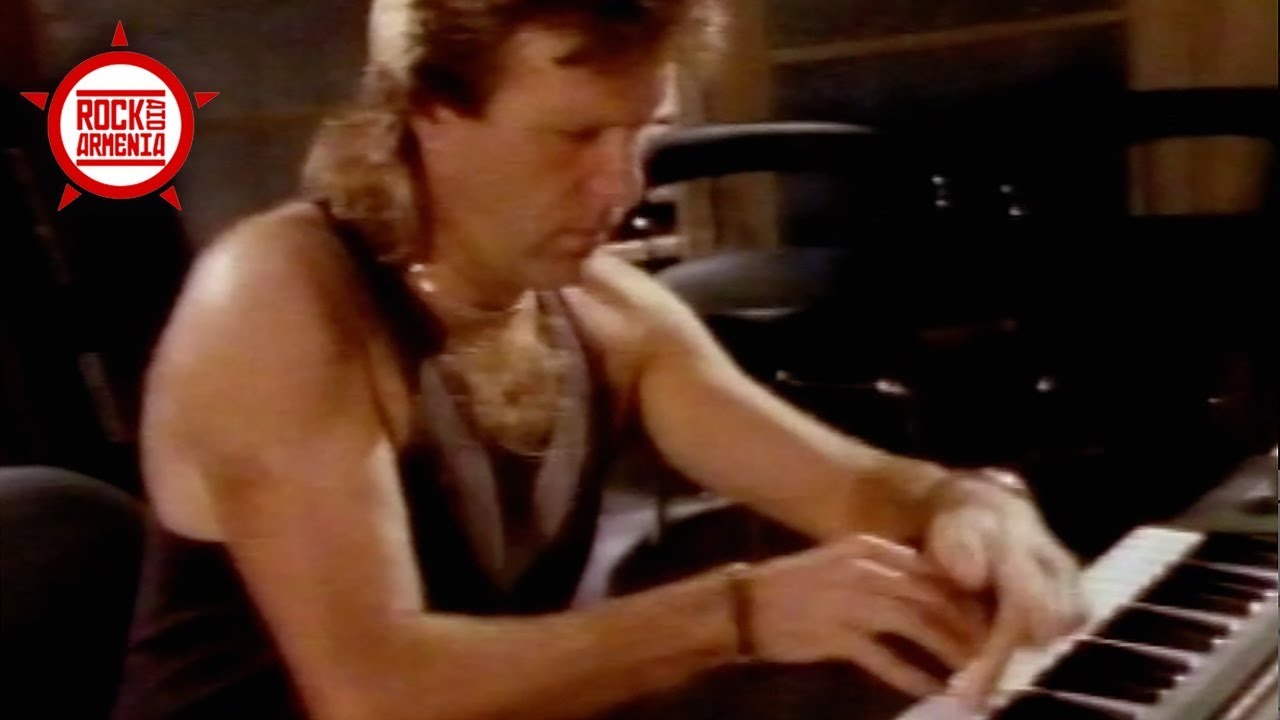 Keith Emerson recording Smoke On The Water
Willie Hall was a New Orleans blues and boogie-woogie piano musician best known for his colorful moniker, Drive 'em Down. Despite the fact that he never recorded, he had a significant impact on blues and rock & roll.
Drive 'em Down as his "father," released his earthy ballad "Junker's Blues" in 1940, with tales of needles, marijuana, and the Angola prison farm. Fats Domino rewrote the song in 1949 and it became "The Fat Man," the first of his 35 Top 40 successes. Professor Longhair utilized the tune in "Tipitina" and Lloyd Price used it in "Lawdy Miss Clawdy."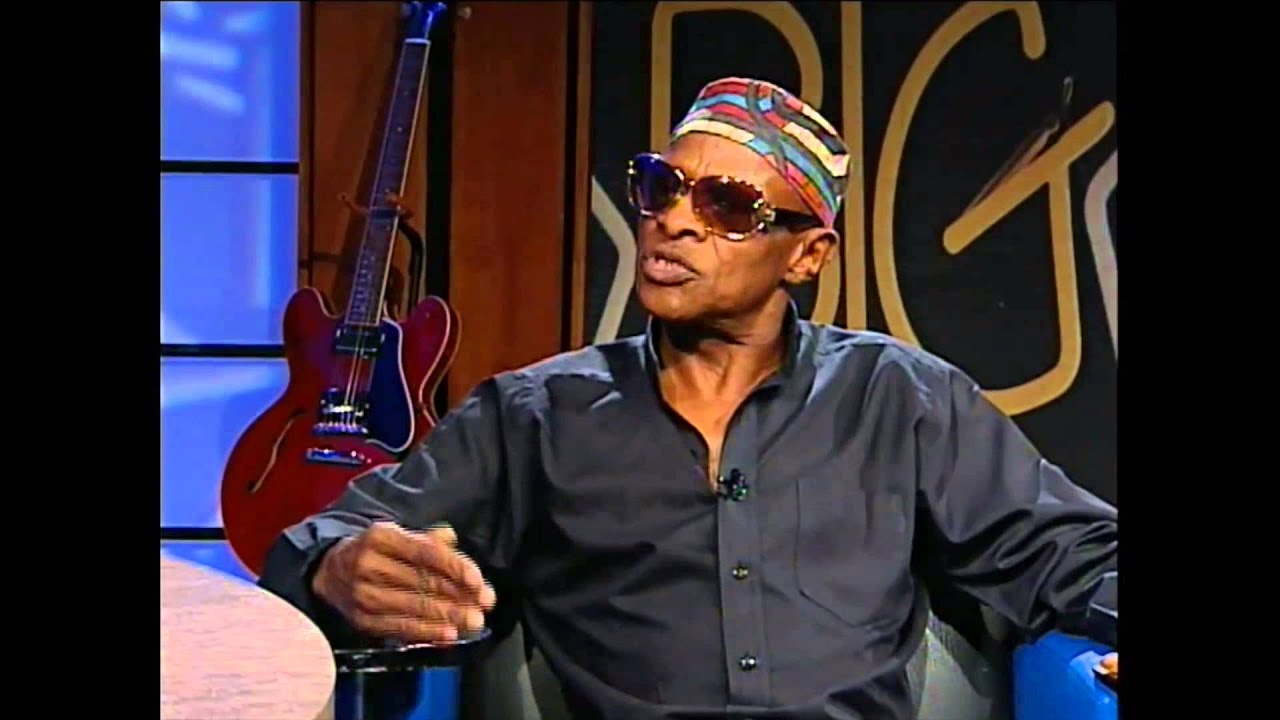 George Klein's Memphis Sounds with Willie Hall
Julian Miles Holland OBE, better known as Jools Holland, is a British pianist, bandleader, television presenter, architectural eccentric, and pop music lover who was born on January 24, 1958. Holland co-presented the Newcastle-based TV music program The Tube (TV series) with Paula Yates. He was a founding member of the highly renowned and popular band Squeeze, from which he departed in 1980. He rose to prominence by cursing in front of the camera on live television, forcing the program to be canceled for three performances, and he was dismissed as a consequence. He's been hosting the diverse music show Later with Jools Holland, as well as an annual New Year's Eve "Hootenanny," since the early 1990s, and has shed his "bad boy" reputation to become a renowned artist.
His touring band, The Rhythm And Blues Orchestra, often includes singers Sam Brown and Ruby Turner.
Holland has his studio constructed to his own design in the Westcombe Park district of Blackheath in south-east London, partly inspired by Portmeirion.
In 2003, he was awarded an OBE for services to the British music industry as a television presenter and musician in the Queen's Birthday Honours list. He is also a published author who appears on television programs and contributes to radio programs in addition to his own. In 2004, he recorded an album of classic R & B songs with Tom Jones. In January 2005, Jools and his band headlined a Tsunami charity performance in Cardiff's Millennium Stadium with Eric Clapton.

Jose Iturbi was a Spanish conductor and pianist who lived from November 28, 1895 until June 28, 1980.
Iturbi was born in the Spanish city of Valencia and died in Los Angeles. He featured in numerous Hollywood films throughout the 1940s, most famously in the 1943 musical Thousands Cheer, in which he played himself.
In the 1940s, he was engaged in a complicated family custody dispute that ended in the abduction of Iturbi's two granddaughters by his former son-in-law.

Jose Iturbi plays the Boogie Woogie
Share:
Twitter

|
Facebook

|
Linkedin