Valentina Lisitsa: A Young Popular Classical Musician
Valentina Lisitsais one of the most popular classical musicians on the internet, with over 83 million YouTube views and 165,000 subscribers to her channel. She uses digital innovation to promote classical music and performance. In an unusual move, the Royal Albert Hall opened its doors for Valentina's London debut on June 19, 2012, after being impressed by her YouTube popularity. Decca Classics recorded and videotaped the performance, which became her debut Decca Classics album and Google's first-ever live HD broadcast.
Lisitsa's multi-faceted playing has been characterized as "dazzling," and she is at home with a wide range of material, from Bach and Mozart to Shostakovich and Bernstein; her orchestral repertoire alone comprises over 40 concertos. She has a particular fondness for Rachmaninov and Beethoven's works, which she continues to expand each season.
Lisitsa started playing the piano at the age of three and had her first solo performance a year later. She was born in Kiev, Ukraine, in 1973. She was accepted into the Lysenko Music School for Gifted Children and subsequently studied at the Kiev Conservatory under Ludmilla Tsvierko. She and Alexei Kuznetsoff won the Murray Dranoff Two Piano Competition in 1991. The next year, the pair married and moved to the United States, a big risk. Lisitsa made her New York debut in 1995 at Lincoln Center's Mostly Mozart Festival.
She has played widely throughout the globe since then, including at the Wigmore Hall in London and the Musikverein in Vienna. Valentina's career was dramatically revived by a home-made DVD featuring Valentina performing the 24 Chopin Études, filmed by her husband in 2006. After the couple uploaded it on YouTube, sales of the unedited video, which was available on Amazon, soared. Valentina Lisitsa has achieved worldwide acclaim via the internet. Her popularity grew as a result of further YouTube recordings, culminating in a 2012 Albert Hall performance.
She made her debut at the Berlin Philharmonie's main auditorium in February 2013, and during the year she performed recitals throughout Europe, as well as in Washington, Brisbane, and Seoul. Valentina performed in New York on October 19 to start the 92nd St. Y series with a program selected by the public online, in addition to returning to the Berlin Philharmonie for a performance in December. Concerto engagements this year brought her all across the United States, as well as to Mexico City, Hong Kong, Taiwan, and the BBC Proms in London.
Concerts in Dresden, Los Angeles, Paris, Vienna, Istanbul, Milan, Sao Paulo, Leipzig, and on tour in Japan were among the highlights of 2014, as were recitals in St. Paul, Paris, Bucharest, Quebec, at London's Wigmore Hall, the Bristol Proms, and the Menuhin Gstaad Festival, as well as performances in the Netherlands and Germany. Performances with the Cincinnati Symphony, Royal Stockholm Philharmonic, Prague Symphony, Calgary Philharmonic, and Baltimore Symphony orchestras, as well as a recital tour of South Korea, are among her 2015 highlights.
Valentina Lisitsa secured an exclusive deal with Decca Classics in 2012. Her June 2012 Albert Hall recital was followed by a 2-CD release of Rachmaninov's complete concertos and Paganini Rhapsody with the London Symphony Orchestra under Michael Francis, which was available for pre-order on the night of the performance. A thrilling all-Liszt performance was released on CD and LP in 2013.
Valentina's album of Michael Nyman's piano works, Chasing Pianos, was released by Decca in April 2014 to commemorate the composer's 70th birthday. The accompanying digital release, which includes music from Nyman's soundtracks for films like The Piano and Wonderland, constitutes the entire published Nyman oeuvre for piano, clocking in at over 110 minutes. Études, an album that includes Schumann's Symphonic Études as well as all of Chopin's contributions to the genre, was released in November 2014. Valentina will perform Philip Glass' piano work on her upcoming Decca CD, due out in April 2015.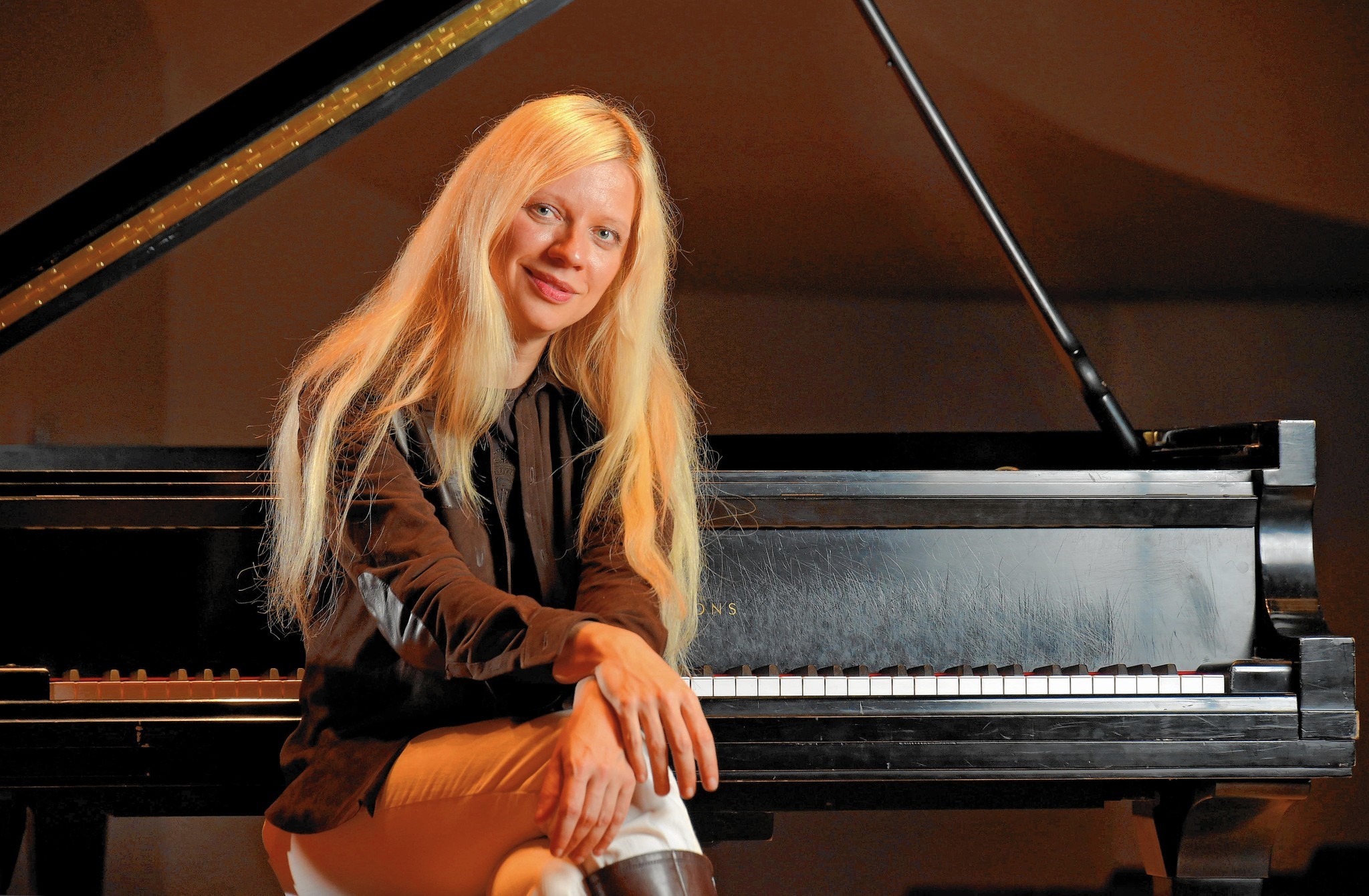 Lisitsa was born in the Ukrainian city of Kyiv in 1973. Valentina's mother was a seamstress, while her father, Evgeny, worked as an engineer. Eugene, her elder brother, died in 2009. She began playing the piano at the age of three, and at the age of four, she had her first solo performance. Her mother is of Russian and Polish ancestry, while her father is of Ukrainian ancestry.
Despite her early musical talent, her ambition was to become a professional chess player at the time. Dr. Ludmilla Tsvierko taught Lisitsa and her future husband, Alexei Kuznetsoff, at the Lysenko music school and subsequently at the Kyiv Conservatory. Lisitsa started to take music more seriously after meeting Kuznetsoff. They took first place in the Murray Dranoff Two Piano Competition in Miami, Florida, in 1991. They came to the United States in the same year to pursue careers as concert pianists. The pair married in 1992. In 1995, they made their New York debut at the Mostly Mozart Festival at Lincoln Center. They have a kid together.
Lisitsa's first YouTube video was uploaded in 2007. Her Chopin etudes became the most-viewed online collection of Chopin etudes on YouTube, and were ranked number one on Amazon's list of classical video recordings.
Lisitsa and her husband invested their life resources in recording a CD of Rachmaninoff concertos with the London Symphony Orchestra in 2010 to further her career. Lisitsa joined Decca Records in the spring of 2012, just before her Royal Albert Hall debut, and her Rachmaninoff CD set was published later that year. Her YouTube videos received over 50 million views by the middle of 2012. Her videos have 200 million views by the middle of 2020.
Lisitsa has played at Carnegie Hall, David Geffen Hall, Benaroya Hall, Musikverein, and the Royal Albert Hall, among other venues across the globe. Her internet performances and practice broadcasts have made her famous. She has also performed alongside violinist Hilary Hahn in a number of recitals.
Lisitsa has been chastised for her resistance to what she sees as Western meddling in Ukraine. The Toronto Symphony Organization canceled Lisitsa's performances in April 2015, citing her "provocative" online comments on her Twitter account; the orchestra did not identify specific tweets or other commentary it felt crossed a line at the time. Later, on April 8, 2015, Jeff Melanson, the CEO of the Toronto Symphony, released a seven-page PDF document detailing the most "offensive" tweets. The paper, according to Melanson, will "help people understand why we took this decision, and how this is not a free speech problem, but rather an issue of someone using Twitter to convey extremely bigoted and hurtful language."
In response, the Toronto Star published an editorial criticizing the orchestra's decision, stating that, "Lisitsa was not asked to speak in Toronto about her controversial political beliefs. She was supposed to perform on the piano. Second, barring a musician from expressing "opinions that some find objectionable" demonstrates a complete lack of understanding of the idea of free speech. " The orchestra threatened Lisitsa if she spoke out about the cancellation, she said.
"Ms. Lisitsa has been involved in a lengthy campaign on social media denigrating, demeaning, and degrading the people of Ukraine while they face direct military assault at the hands of the Russian Federation," according to Paul Grod, then-president of the Ukrainian Canadian Congress. "Most alarming are Ms. Lisitsa's bogus claims that the Ukrainian government is "Nazi," and that the Ukrainian government is putting up 'filtration camps,'" Grod said. Her posts have been labeled "anti-Ukraine hate speech" by the Ukrainian Weekly in New Jersey. "The greatest literary weapons to fight falsehoods are satire and exaggeration," she said.
Lisitsa has recorded six CDs for Audiofon Records, including three solo discs and two duet discs with her husband, Alexei Kuznetsoff; a Gold CD for the CiscoMusic label with cellist DeRosa; a duet recital on the VAI label with violinist Ida Haendel; and DVDs of Frédéric Chopin's 24 Études and Schubert-Liszt Schwanengesang.
Her collaboration with Hilary Hahn on a recording of composer Charles Ives' four sonatas for violin and piano was published on the Deutsche Grammophon label in October 2011. Valentina Lisitsa Live at the Royal Albert Hall was published on July 2, 2012, based on her first performance at the venue on June 19, 2012.
Lisitsa has recorded the works of Franz Liszt, Frédéric Chopin, and Ludwig van Beethoven, among the composers whose works Lisitsa has recorded. In October 2012, Decca Records published her full CD of Rachmaninoff concertos. In October 2013, the Decca label published an album of Liszt's compositions in two formats: CD and 12" LP, both of which were cut unedited from analog tape. Philip Glass, the composer and pianist, has a new CD out that includes a number of his compositions. Tchaikovsky: The Complete Solo Piano Works, a 10-CD collection released by Decca Records in July 2019, is her most recent release.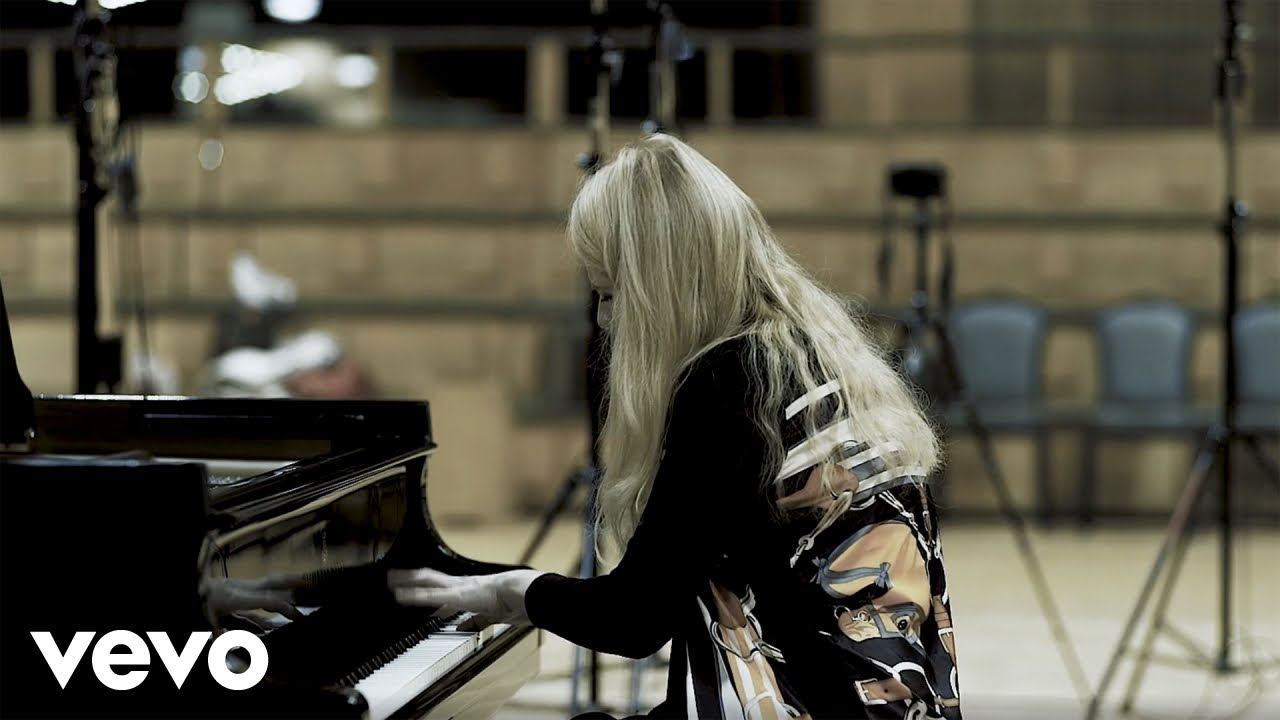 Valentina Lisitsa - Beethoven Piano Sonata No. 23 Op. 57 in F minor "Appassionata"
Share:
Twitter

|
Facebook

|
Linkedin